Always dreamed of living in the country? If the closest you'll get to rural living is walking past a park on the way to the station, then you'll probably want to keep reading. Don't worry, we're not talking a complete home redesign here! But by adding some pastoral pieces to your interior set up, you'll be surprised at what a transformation it can make. Maybe your dream can become a reality after all!
---
Anyone else think a pre-requisite of owning an idyllic country home is to have a lovely old arm chair (1), preferably near (but not too near) the fire… with space for a lovable canine to lay out at your feet? Well, for those of us who are merely trying to emulate the trappings of a country home, whilst firmly residing in suburbia, a button-back arm chair in a tweedy fabric will bring the perfect amount of rural charm to your living space – without needing to up sticks to a 4G-black hole.
For those country kitchen feels we've always dreamed of, a stove kettle (2) is an iconic addition. Copper is a modern touch and won't detract from the classic shape, plus it's effortlessly paired with both gold and silver should you be worried about whether it will 'go'. Silver cutlery (4) and luxe napkins (5) will impress your guests along with the rich floral accord, subtle spices, sandalwood and musk of our Hamptons candle (4).
Furniture-wise, stick to wood (6, 10) whether it's a rustic oak or a painted finish. Avoid metal or other hardware as the industrial feel could easily jar with the soft, cosy feel we're trying to create here. Finally, it's not a country home without lashings of texture so don't hold back – think decorative accessories (3), flowers (8) and soft furnishings like our natural plaited rug (9).
Would you like to transform your home into an rural retreat? It doesn't require a complete home overhaul, some key additions are all it takes to bring those country luxe feels to your living space! Hover over the image below to shop straight from this post, or check our our full Country Luxe collection here.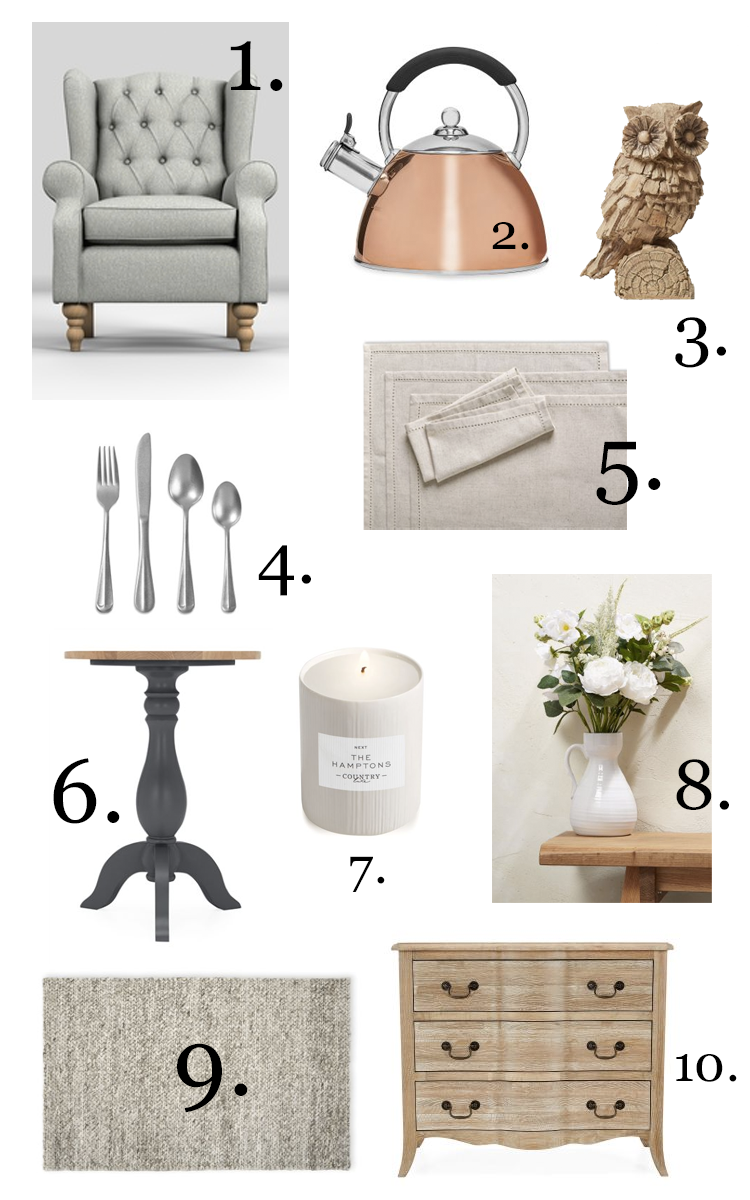 You might also like