Festival season is almost here and this summer, we're talkin' all things Converse. With the UK weather being somewhat unpredictable (edit: VERY unpredictable), it can be hard to know what footwear you should be shopping for! One minute we're blessed with a heat wave (there's gonna be one next week, appaz!) the next we're hit with 4 weeks worth of rain in 24 hours. But one failsafe footwear option we can always rely on are these BEAUTS from our favoooourite sneaker brand!
---
We all know that the words summer and festival go hand in hand – right? As SOON as the weather hots up, we're get straight online searching for festivals we want to be hittin' up over the next few months. It's never too early to be kitting our wardrobes with ALL of the festi-viiiibes. And don't worry, we're not JUST talking those mainstream music festivals… whether it's film, food, beer or art – Converse have you covered for eveeery scenario…! We'll be wearing ours with crochet tops, pom poms (our new OBSESSION!), metallic tattoos and statement bomber jackets. It's probably fair to say we won't be seeing Coachella weather come Glastonbury weekend, but as long as the rain's kept at bay – our NEW pastel and daisy drops from Converse will definitely be on our packing list (those daisy hi-tops have got us all like 😍).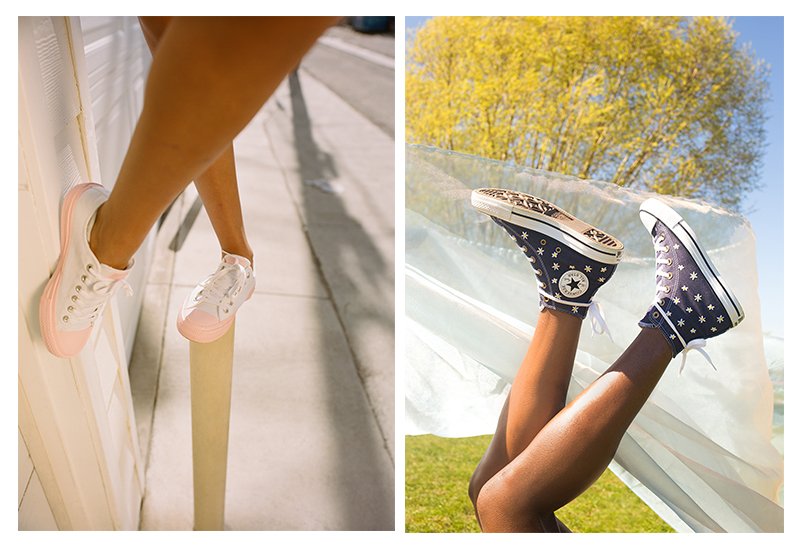 Ready to UP your sneaker game with Converse? Hover over your fave pair (or both!) to shop for NEXT DAY delivery or for more inspo, follow LabelOnline on Instagram and 'like' us on Facebook!
You might also like