The trend for bringing the outside in has really come into its own in recent seasons as more of us strive for a slice of the urban jungle. Ambience is a major part of making your house a home, and research has shown that plants can make you feel calm and relaxed as well as boasting some health benefits (purer air, anyone?). So with that in mind, we've indulged in the urban jungle trend that's set to enhance our mood and our interior décor game – read on for the lowdown…
---
Before we get stuck in, let's address the elephant in the room. Yes this trend is loud and if the idea of turning your living space into some sort of botanical garden fills you with dread, this *probably* isn't the interior theme for you. However, there are plenty of accessories you can use to give your home that live culture feel without going the whole hog! Even investing in the urban jungle colour palette can transform the feel of your home – a spectrum of greens and blues punctuated with gold is the most coveted way of achieving it. For something subtle, our earthy-inspired bowl and vase will add standout appeal to your living space without stealing the limelight, whereas our monkey table lamp nails the trend in one while simultaneously maintaining a level of luxuriousness…  (plus, he's the perfect prop for those all important #homegoals instagram posts).
Struggle to keep a basil plant alive?? *phew, we thought it was just us!* LUCKILY there are some exceptionally good dupes to give off the perception that you're a responsible adult who is totally capable of tending to indoor plants…! Our favourite is the potted aloe vera – a totally effortless (not to mention on trend) way to bring some green to a room. If you're really feeling the leafy element of the urban jungle trend – there is quite literally print galore – whether it's just on a lamp and tea towel, or curtains and a rug!
Hover over the items below to shop the pieces you love from this post, and don't forget to tell us whether you're a fan by leaving us a comment below.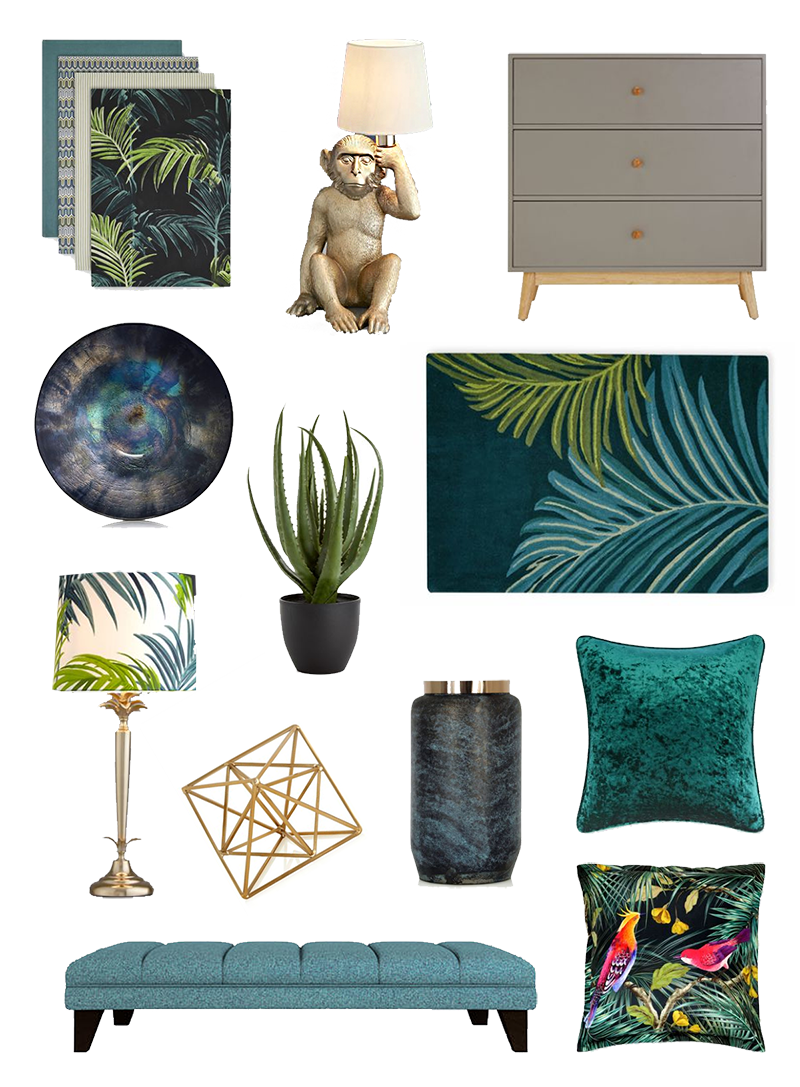 You might also like