Now we think it's fair to say – no two children are the same, each little one has their own quirks and pops of personality which makes them… well, them! So with this in mind it's clear that when it comes to dressing up for an occasion, each mini-miss will want to make a splash in their own way. Let's face it, no-one wants to feel uncomfortable when you're meant to be stunning guests in your awesome partywear ensembles… and nothing's worse than a stroppy kid on your hands because they "don't want to wear that!!"…..exactly.
To avoid those outfitting atrocities we've rounded up 3 of the possible party princesses you're sure to see during this upcoming social soiree season and to ensure you nail getting your girl the right look too keep her happy all night long!
---
The "I'd rather be in trousers" Girl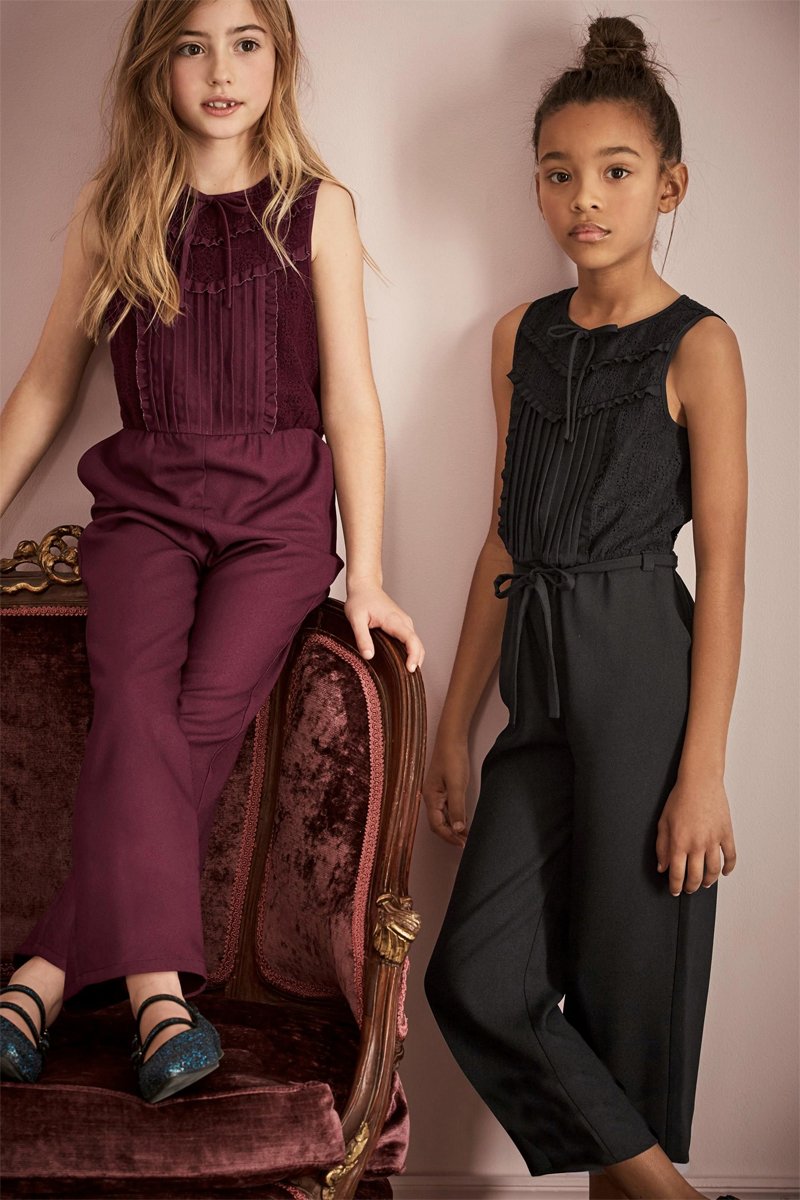 She's the girl who doesn't shy away from showing her carefully practiced "break dancing" moves (learnt via a combination of YouTube vids and the school playground). This OBVIOUSLY requires an #OOTN with maximum manoeuvrability, not likely to restrict and ruin her vibe.
To perfectly perform in her little dance battles, a dress or skirt just isn't going to cut it, pluuuus… could you really bare the effort it will take to get her into one of those anyway?!
For this party starter, stick to the comfort zone but add a little pizazz in the form of this beaaaautiful jumpsuit. Though she may not be exactly radiating etiquette and elegance with her rambunctious attitude, this number will do some of the work for her, to ensure she's having *the* best time ever with the added bonus of her looking ace in the fam photos!
---
The ultra edgy diva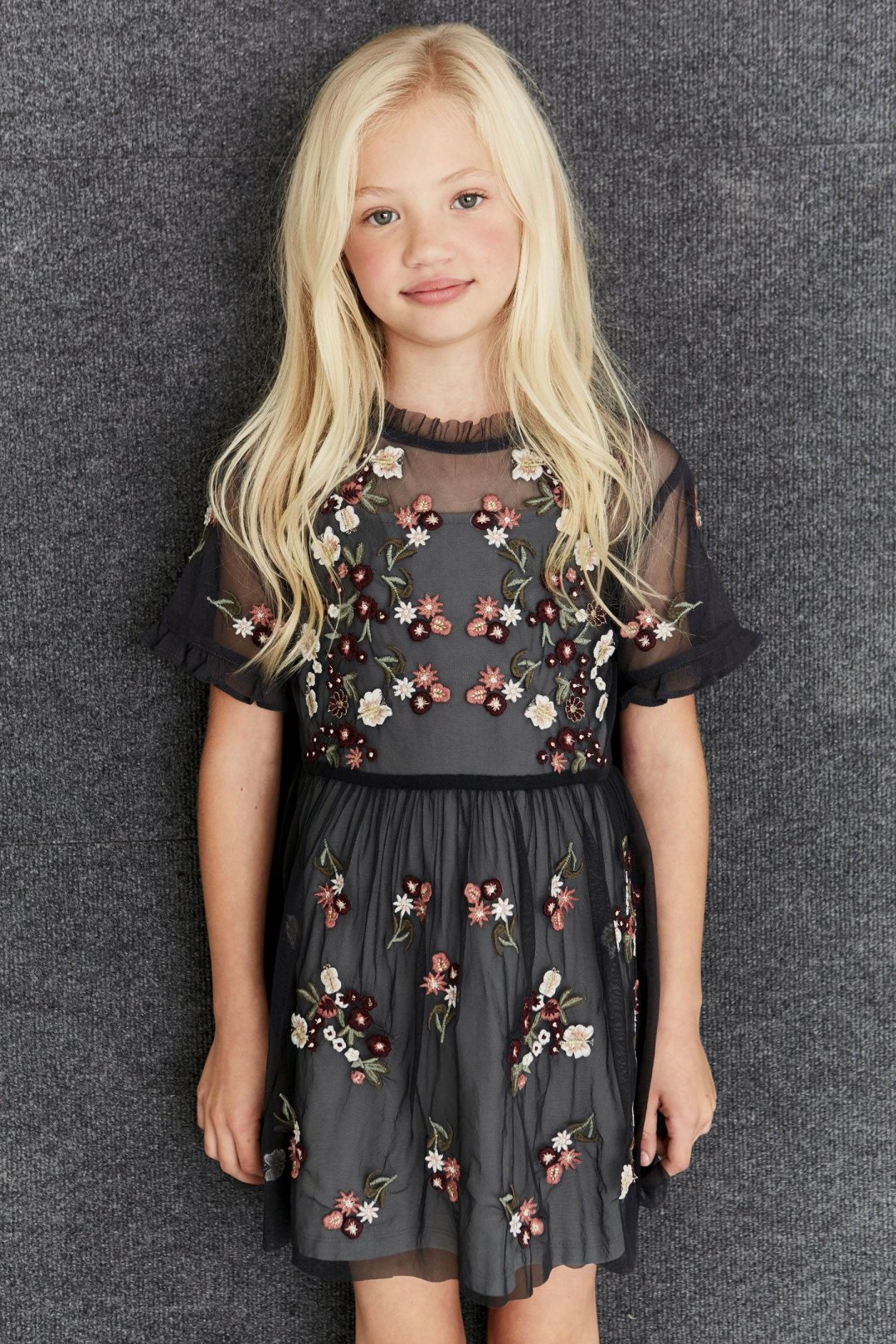 The classic aesthetic just isn't for anyone and some little ladies out there prefer to break the mould a bit. We're not talking anything *too* wild, but sometimes the norm needs a shake up. There's always room for a little spin on the archetypal party dress.
With this amazing detailing on this dress, the wearer is going to require a dose of sassy attitude. This girl will tell you what she thinks before you've even thought of a topic, making her THE party-goer to sit next to for some cracking dinner conversation… the term chatterbox does spring to mind! Dress-wise, we're thinking edgy embroidery and some much-coveted sheerness. This high illusion neck line will pop amongst the array of classically themed outfits to really do this character's bold personality justice!
Oh, but you may need to remind her that the spotlight is for sharing if you're going to a big bash!
---
The classic cutie
Now, there's nothing wrong with being more of a classic "girly girl" but just because she's a lover of classically feminine bits and bobs, doesn't mean it has to be pink, this is 2016 after all!
This young lady is the type of girl who looks to everyone in her company with a consistent stream of optimism….so much so, you've basically convinced yourself that she's a literal ray of sunshine!
Being friendly is this girl's focus and by the end of the night she'll be friends with pretty much everyone, although that doesn't mean she's always the loudest member of the crowd!
When it comes to the most applicable attire for the fun-tabulous shindig that she's sure to be invited to (even if it is as your +1!), a classic cut with glorious lace detailing all over is a sure fire way to win, plus can we get a load of that unexpected dark colour palette to bring being girly into the now!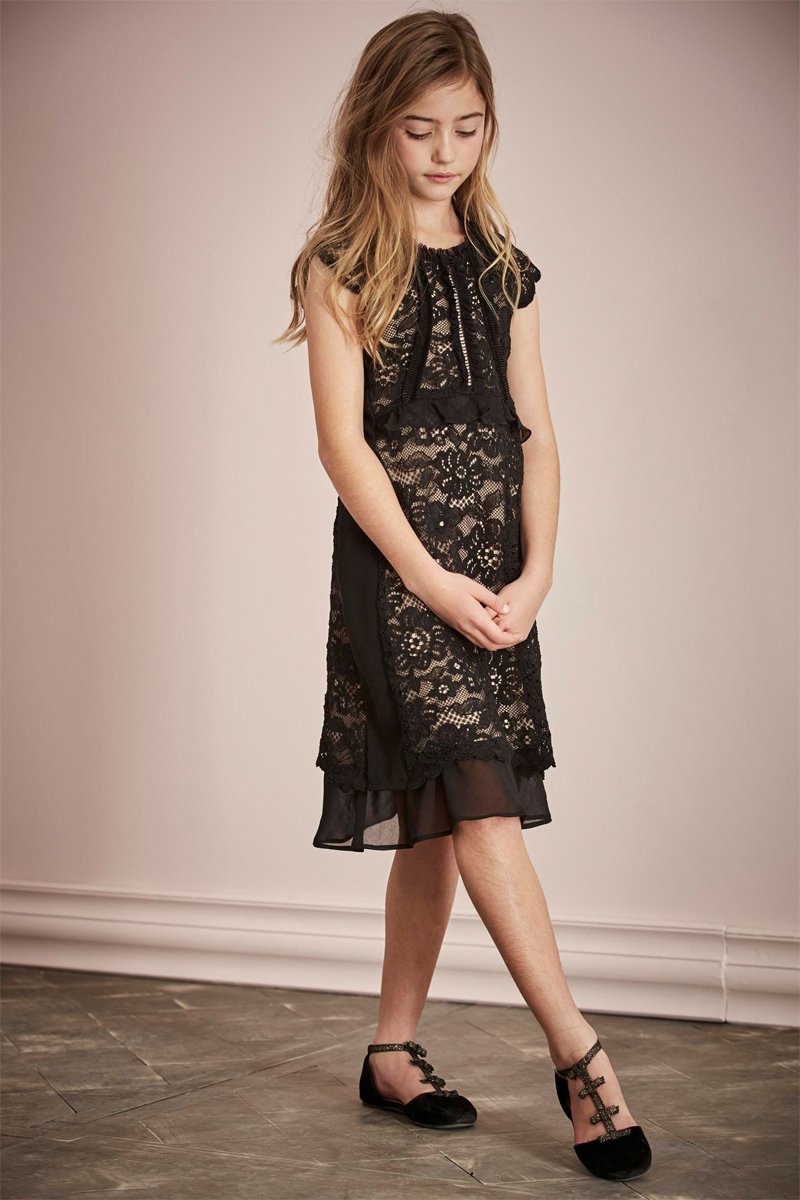 So there we have it, whilst you get planning for the forthcoming cold weather season (which obv includes all the awesome gatherings you'll be attending) – tell us which of these looks would best suit the little girl in your life?!