Anyone else feel like the number of event invites they're receiving is going up each summer? Forget Christmas party season, summer is where it's AT! Whether it's multiple weddings and sporting events or end of school parties and Eid celebrations, there's literally an invite for everything. This is GREAT for our social status, but not so good for our bank balance especially when there's mini-you's to dress! So to help make things easier, we've come up with 3 party-ready outfits for boys.
---
First up, the shirt & jeans combo! This one fits the bill for invites which don't require formal suiting attire, so could be a wedding after party, school disco or family reunion. It's also great for boys who've outgrown being dressed by mum and want a bit more individuality. This shirt, waistcoat and bowtie set is a really versatile wardrobe addition as each piece can be worn together or separately meaning more clothes for less £'s – winning! Shoes-wise, brogues never date but we've given these a 2016 reboot by making them all-over navy. Tip! For extra pizzazz, pair with colour pop socks or for ultra summery effect – forget the socks altogether…
Next on our party outfit agenda is a suits & sneaks get up. If your little one is a cheeky chappy, this is the look for him! For younger boys who aren't quite at the dressing-themselves stage, you'll easily get away with a pink shirt. Bottoms-wise, we're OBSESSED with the stripe flamingo print braces that come with these trousers! It's a killer combo that'll get everyone talking, no more awkward silences with rellies you've not seen for years… Finally to complete the cheeky chappy vibe – we'd opt for some simple grey pumps and of course a trilby hat!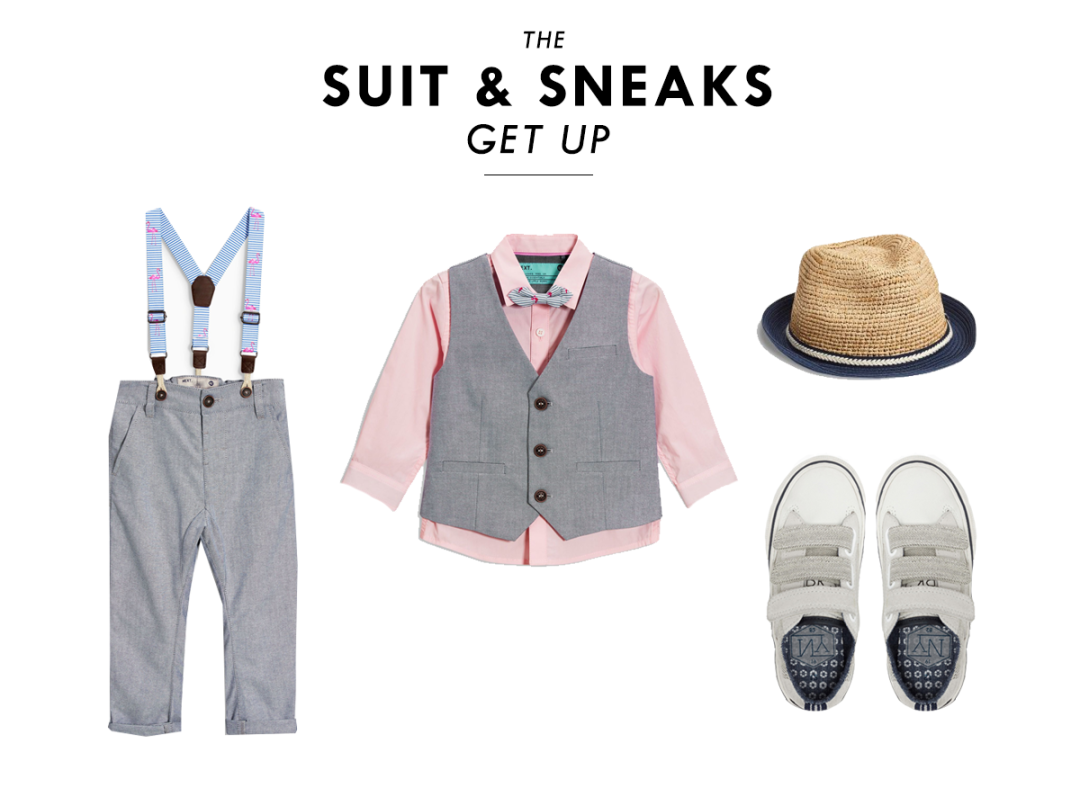 And lastly, the smart/casj ensemble. This look is all about effortless style so forget the tie, opt for a short sleeved grandad shirt instead. This one is ideal for summer as it's light and airy, plus the collarless style makes it more fashion-forward than traditional shirting options. Instead of stuffy suit trousers, go for chinos or a semi-tailored trouser like these. The lightweight fabric and looser cut makes them a must-have addition for the warmer months – we guarantee they'll come in handy time and time again! To give him that effortless 'cool-boy' status, treat him to a leather look jacket and instantly make him the envy of all his mates. Lastly, a pair of crisp white Chucks complete the look nicely – just make sure you save them for the big day, they won't stay white for long!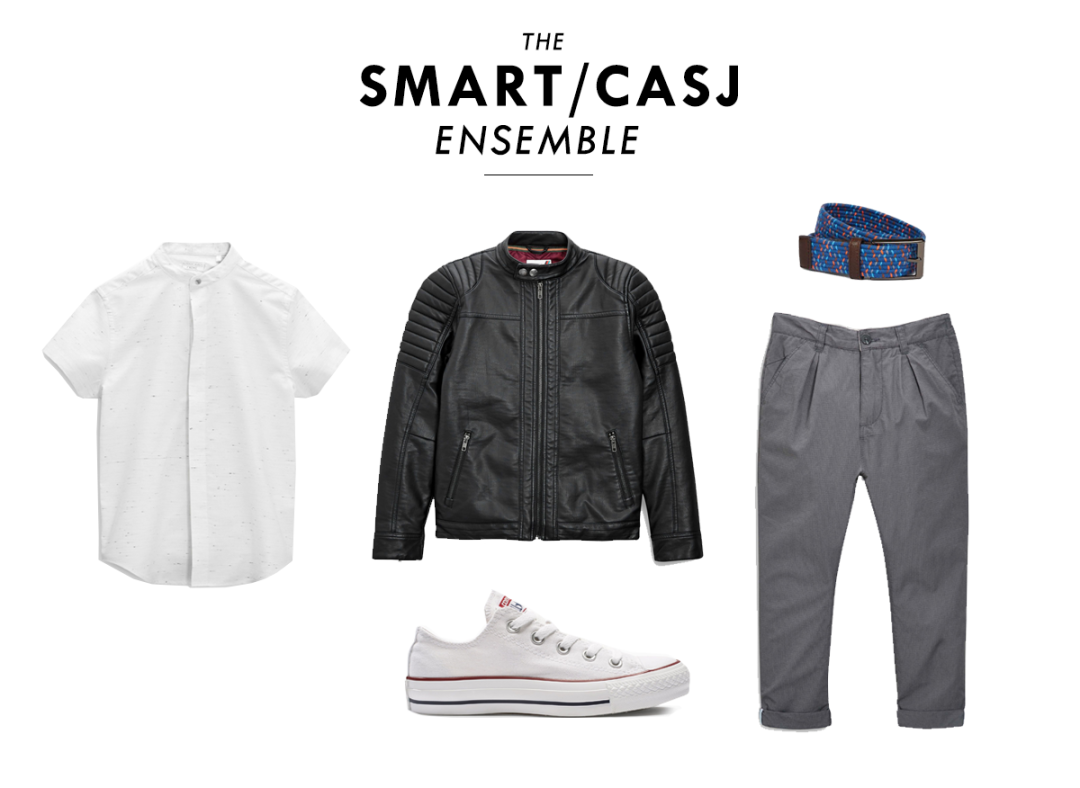 So those are our 3 party-ready outfits for boys! Seen something you like? Click on the image and shop straight from the blog! Don't forget, you can Order by Midnight for NEXT DAY delivery – including items from our Label collections.
Want to see what we've got up our sleeves for girls? Check out our post '9 Perfect Party Dresses'.
You might also like