Summer dressing isn't about overcomplicating, simplicity is key. When temperatures rise, finding fuss-free outfits that allow freedom of movement is priority number one! Whether you're packing for a holiday or simply looking for grab-and-go pieces you can rely on in warmer weather, jumpsuits are a win-win solution. Keep scrolling to see 3 variations you'll want to pop in your basket asap…
---
O r a n g e    S m o c k i n g   J u m p s u i t 
…because if you can't embrace zesty hues in summer, when can you?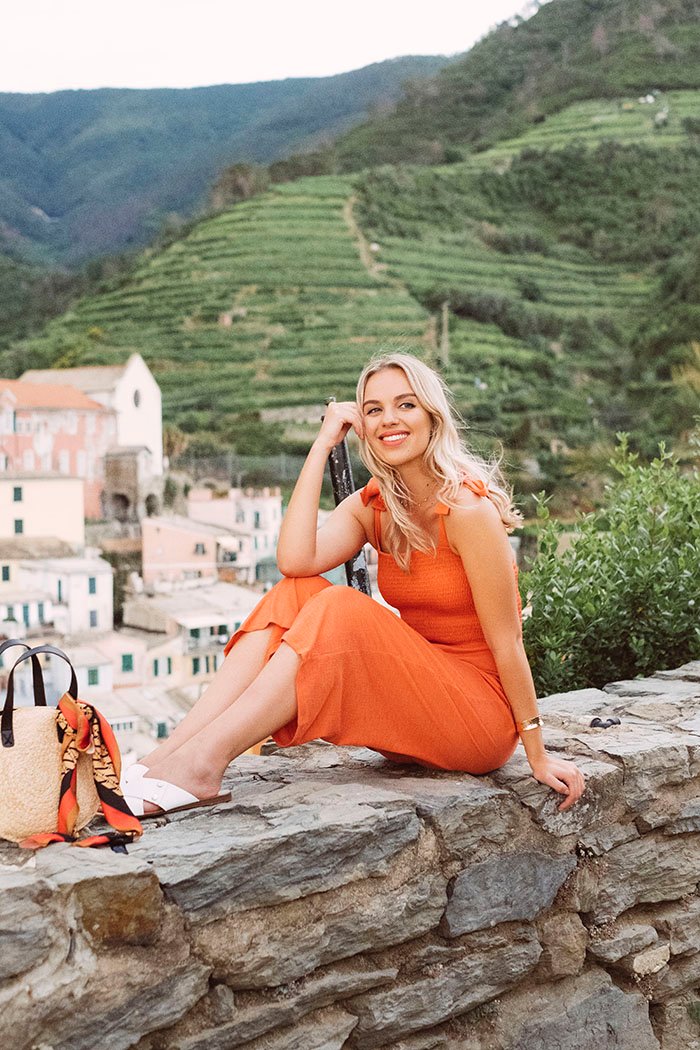 We bet you didn't know you needed an orange jumpsuit till now? This one has it all. Super on trend smocking material, pretty bow-tie straps and flattering calf length culottes. It's also jersey which makes it a getaway essential, whether you're gracing through the airport terminal or dressing it up in the evening like Ellie. Hover over the image to shop.
W E A R   W I T H . . .

S t r i p e   L i n e n   B l e n d   P l a y s u i t
Ideal for summer in the city and weekends away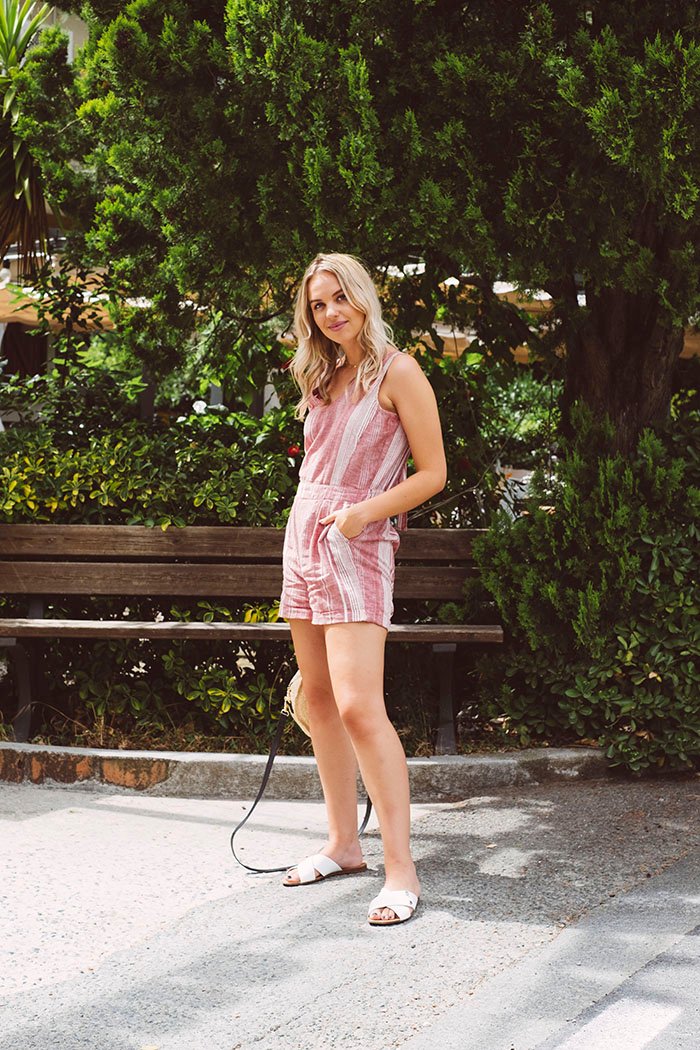 Whilst not technically a jumpsuit, a playsuit is still an all-in-one option that's synonymous with summer. If you're in the market for something a fraction smarter, we recommend this Red Linen Playsuit. Made from 55% linen and 45% cotton, it allows your skin to breathe making it ideal for summer in the city.
 W E A R   W I T H . . .

O r a n g e   T i e   F r o n t   J u m p s u i t
Meet the most flattering addition to your summer wardrobe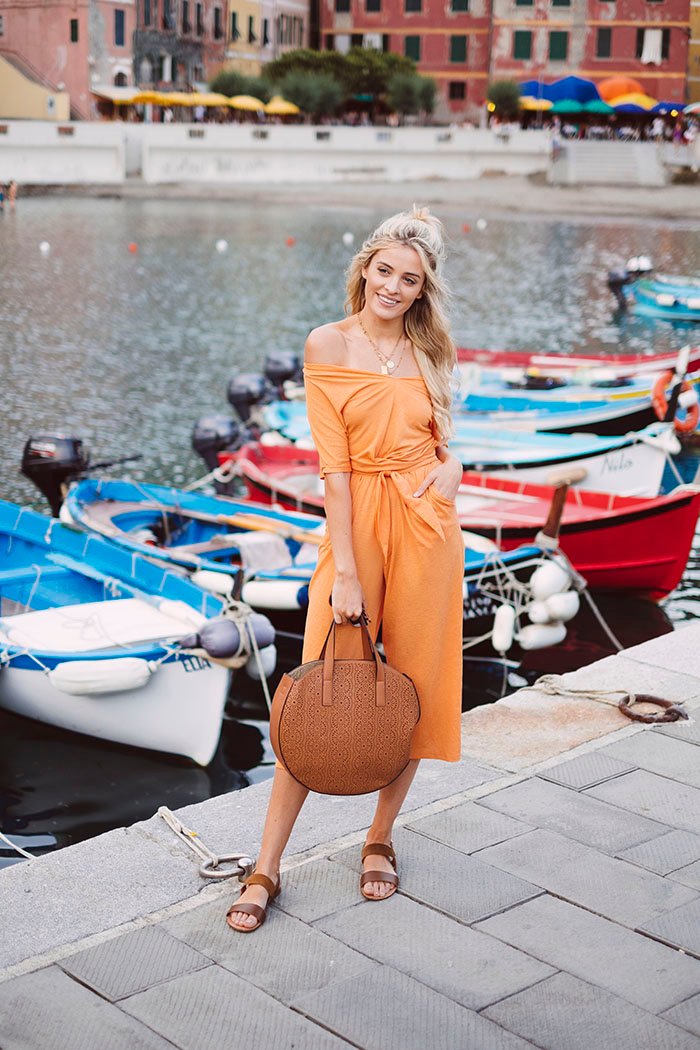 If Ellie's ensemble has piqued your interest in orange, you'll love Louise Cooney's take on this jumpsuit. Originally a classic V neck shape, we're digging how Louise has transformed it into an off-the-shoulder number. The tangerine shade pairs effortlessly with tan accessories making it a super low maintenance outfit option – just add gold jewellery!
W E A R   W I T H . . .

Are jumpsuits already a staple in your wardrobe? Hover over the images to shop straight from this post or browse our full collection of jumpsuits and playsuits here. 
You might also like