Few items are more versatile than a jumpsuit. When you're 80% ready in one swift movement, it's hard to deny the time saving qualities it affords. It's an effortless choice that bypasses any 'what top to wear' worries too, allowing you to skip straight to accessories. So, if you're considering making a jumpsuit an integral part of your wardrobe, here are 3 ways to wear it…
---
T H E    C A S U A L   O P T I O N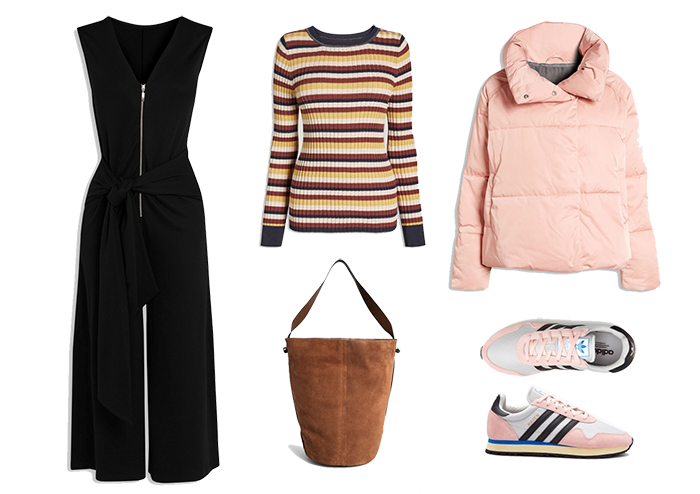 On first glance, you can be forgiven for thinking a black jumpsuit is just for evening occasions. Far from it! The magic of a jumpsuit like this is that it can be dressed up and down. While we love the simplicity of slipping on one item of clothing and being good to go, there are serious layering opportunities to be had here. Take a stripe fine knit sweater and layer it under your jumpsuit for a winter-appropriate look. Then pop on a pair of your favourite kicks, a must-have puffa jacket and leather hobo bag for the ultimate every day casual look.
.
T H E   S O M E W H E R E  – I N – T H E – M I D D L E    O P T I O N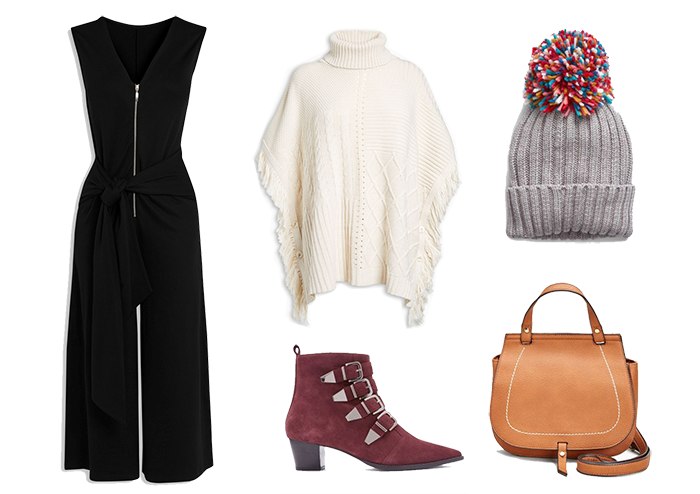 If you require something slightly more elevated, team the jumpsuit with a chunky knit poncho and smart buckle western boots. The sumptuous berry combined with silver hardware make these boots a must-buy, think of all the outfits you can wear them with! A tan cross-body bag nicely pulls the look together while a bobble hat dials up the fun – keeping you toasty warm at the same time.
.
T H E   S M A R T   O P T I O N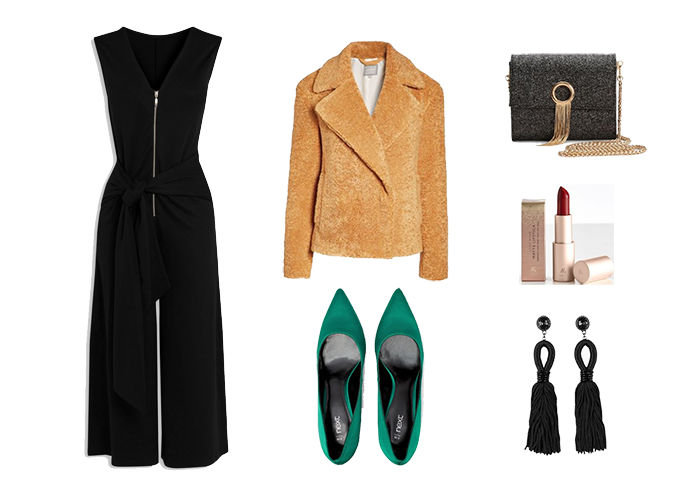 Finally, for occasions which require extra pizzazz – switch to heels. A statement colour like emerald green is an unexpected choice that will add standout value to your outfit. It pays to embrace colour in the colder months, not only does it warm up your complexion – it acts as a mood booster. What's not to love? Go one step further and indulge in another of winter's favourite hues – ochre. Accessories are key for elevating your outfit so sling a boxy bag over your shoulder, pop some tassel earrings in and finish with a lick of berry lippy.
---
Are jumpsuits already an integral part of your wardrobe or are you new to the party? Let us know which look you're loving most by leaving us a comment below! Feeling inspired to shop? Browse our NEW collections here.
You might also like