When the sun starts making more regular appearances, it's like a switch flips and suddenly we become magpies for stuff. The autumn/winter us previously enjoyed all things neutral and pared-back but as soon as the temperature rises, our attentions turn to colour, excessive prints and accessories that some may consider borderline garish! (Our pom-pom earrings are a perfect example).
One theory behind our sudden yearning to be the brightest, most colourful specimens on the daily commute is that winter in the UK goes on FOREVER. By the time we reach the first Bank Holiday, it's like we have an epiphany – our cold weather wardrobes are dead to us. We strive for cute, quirky pieces that we don't have to disguise under 5 weatherproof layers! Of course, it takes a bit of time for good ol' Blighty to warm up so in the interim – why not update your accessories? We've picked out 5 must-have pieces that you can style into your day-to-day ensembles (alright, maaaaaybe minus the hat)… hover over the items to shop straight from the blog!
---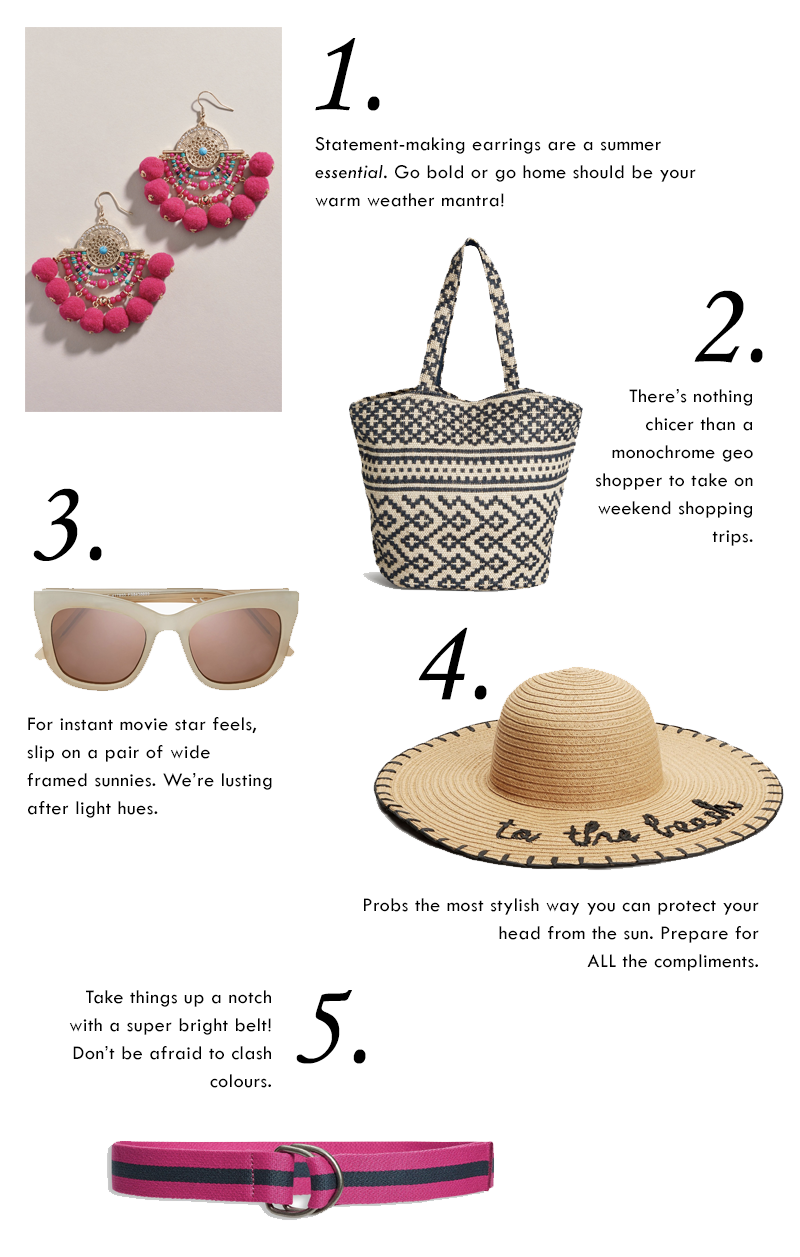 Are you TOTALLY OVER winter? How will you be transitioning your wardrobe to make it more exciting for spring? Let us know by leaving us a comment – and don't forget to check out our summer collections for some serious style-inspo. 
You might also like