Fashion month is well underway and our newsfeeds are full of NYFW catwalk trends that are ready to be consumed by the style hungry. Despite the upcoming trends we've seen parading down the runway, it's often outfits worn by the spectators that cause the biggest stir. To us high street shoppers, it's much more appealing to see trends we know are wearable which is why we've collated our top 5 NYFW street style trends to wear now!  Scroll down for all the info…
---
1.   G R E Y   L O N G L I N E   B L A Z E R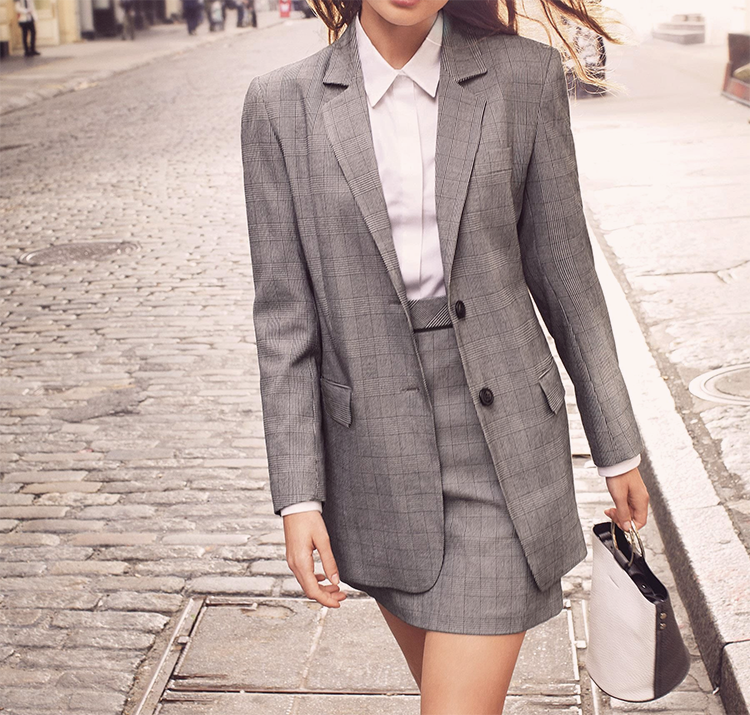 The current penchant for suit jackets has seen the humble grey blazer out in force this fashion month. It has made a welcome return after a reasonably long hiatus but not a lot has changed. Kudos will be awarded to those who wear it oversize, embracing a mannish silhouette. A subtle grey check is advised but any departure from grey must be in the form of millennial pastels (pink and peach are our favourites).
2.   S H R U G   B O O T S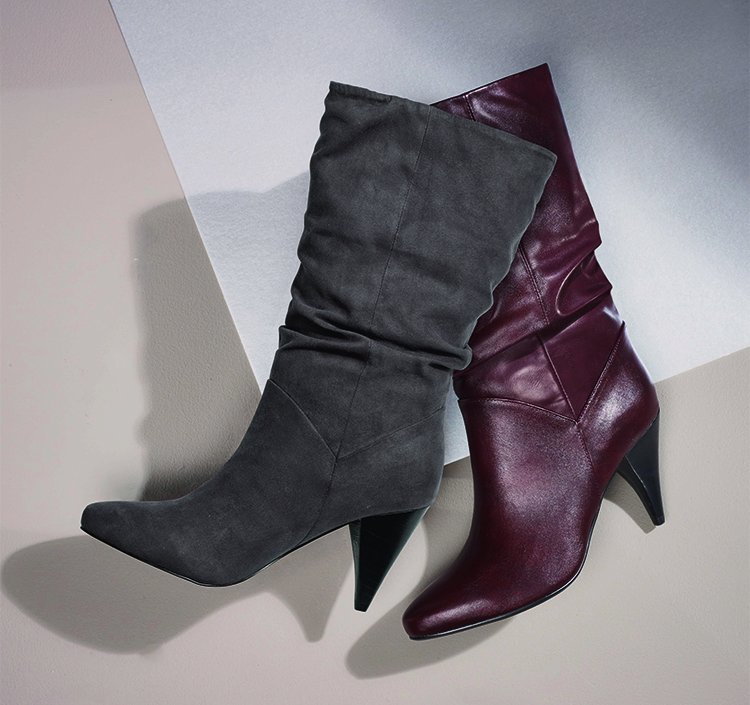 Another decades old reappearance comes in the form of the shrug boot. There's no better time to be reacquainting ourselves with these eighties gems than as the weather turns wet and miserable. We're looking for practical but by no means boring boot to tackle the winter commute. So it's no wonder these are a fashion week fave as the mid-calf length and respectable cone heel make them an ideal throw-on and go piece (think midi skirts, A-line minis and denim).
3.   S L O G A N   S W E A T E R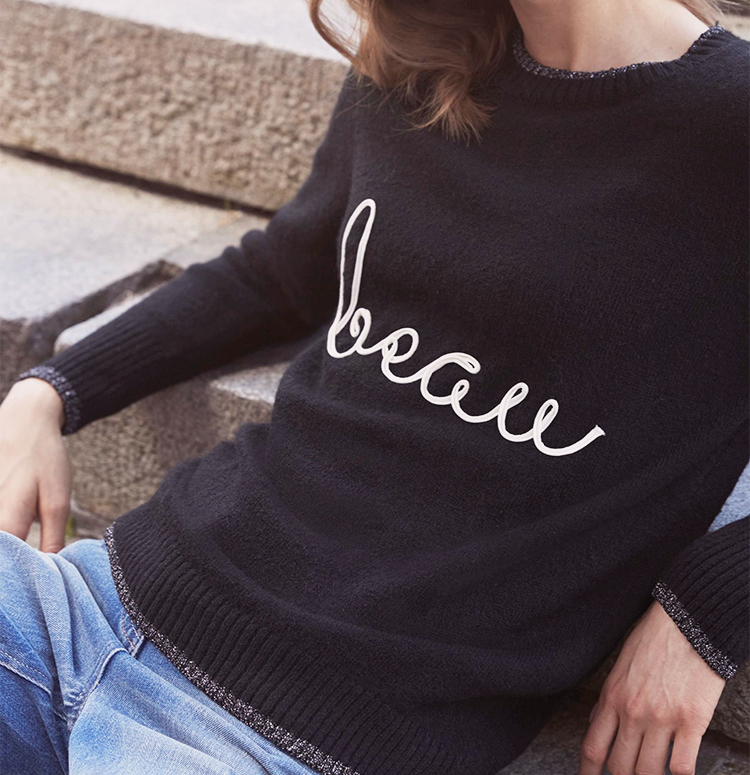 Slogans are by no means new but as you know, fashion works in cycles and Spring/Summer'16 saw the rise of politicised slogans on the catwalk via tshirts, jumpers and accessories. Not-so-subtle messaging emblazoned on our bodies continues to be a big hit with the fashion conscious so if you've not already snapped up a t-shirt, you can now do so via a jumper.
4.   W A I S T   C I N C H E R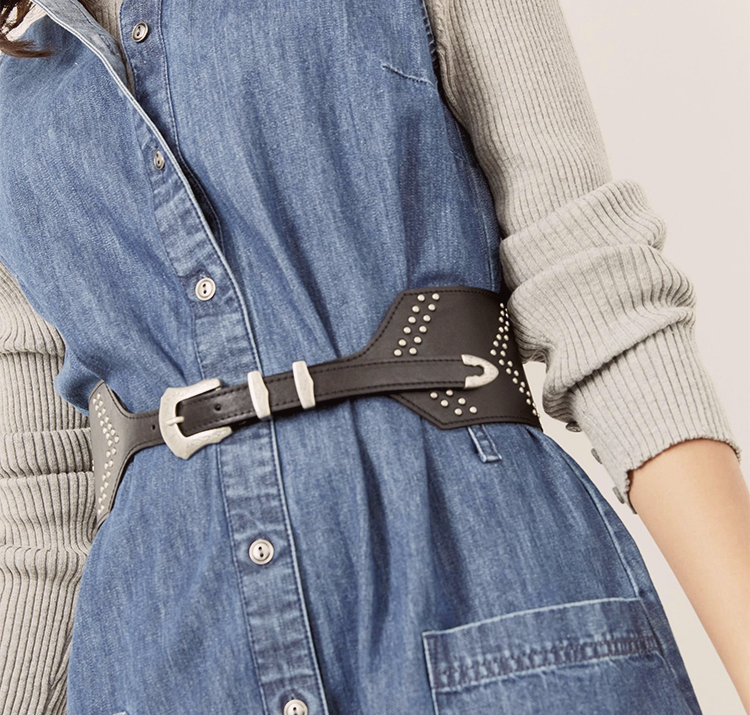 Remember wearing chunky waist belts in the mid-noughties? Well, you won't be surprised to hear they're on their way back. If we've learnt anything from NYFW street style so far, it's that layering is key to achieving a considered look. But with multiple layers or chunky outerwear it's easy to lose definition, so regain your waist – pop on a belt.
5.   S T A T E M E N T   E A R R I N G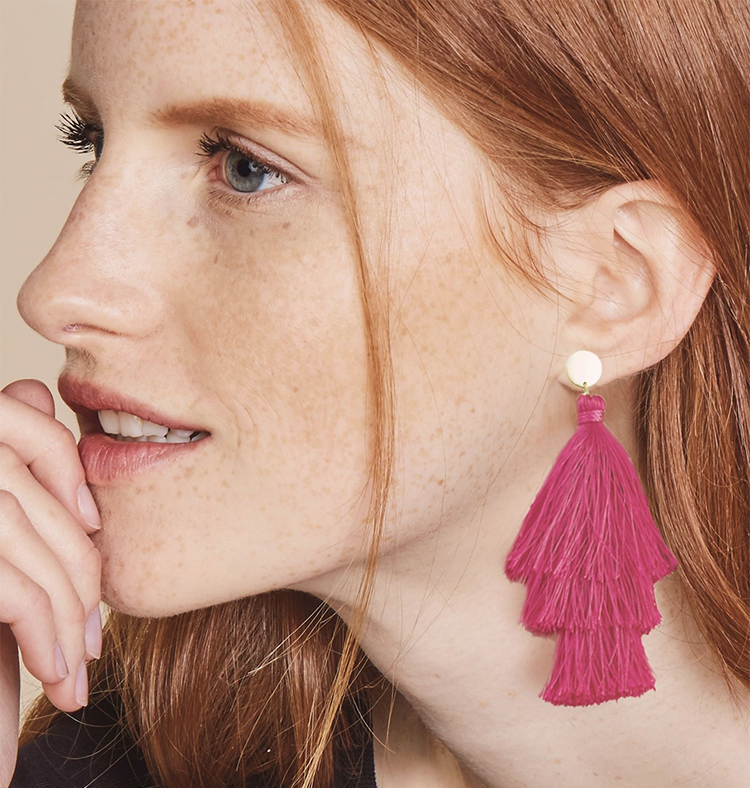 Summer may be coming to an end but that's no reason to call time on bright accessories! This season was ALL about the statement earring, we're talking bigger than Pat Butcher's. Colour pop tassels were adorning the lobes of style queens everywhere and we realised you absolutely do not need to be going 'out out' to enjoy them. In fact, teaming them with a simple tee and jeans is the look to covet. So don't quit now, get a pair in every colour!
---
Which of these NYFW street style trends are you planning to tick off? Get in touch with us – we're @nextofficial on Twitter. And if you're donning any of these looks already, make sure you're tagging #ShareWithNext on Instagram to be featured here. 
You might also like