In order of how likely they are to get you into your local country club, here's some of the finest menswear options that have landed this Feb. And in shoppable ensembles you can slide into your wardrobe tomorrow, what more could you want from a brief Wednesday read?
---
Adding real depth to your suiting is as simple as bringing different cuts to your selection. It's all too easy to green light grey tailoring without considering whether it really augments what's already sitting in your wardrobe. Opt for something double breasted though, and you shouldn't encounter any such trouble!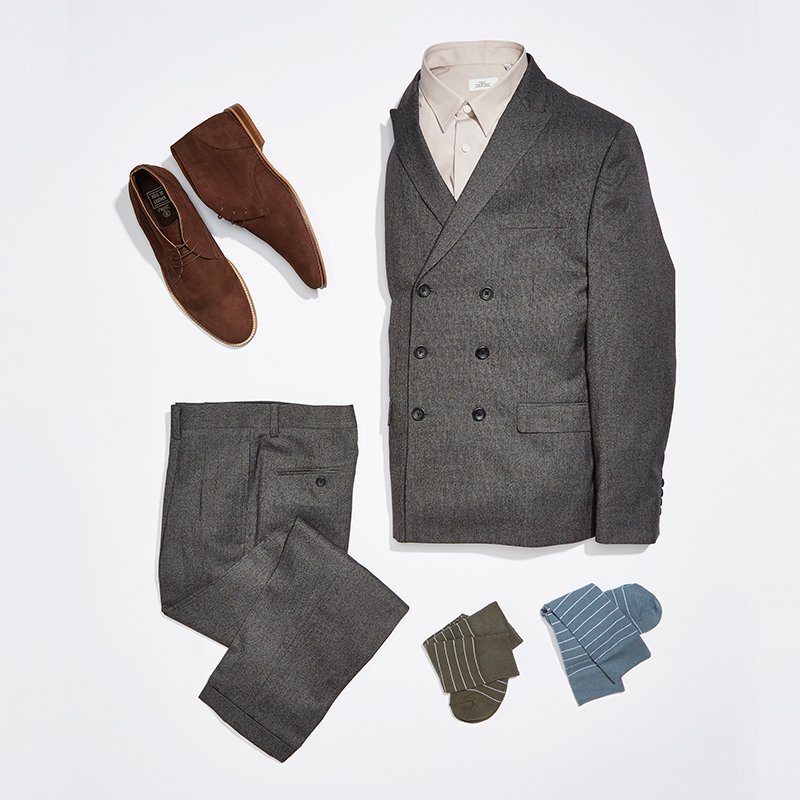 If you've had enough of grey, you may well warm to something, well, warmer. In a deep blue sea of suits, take on all the advantages that come with daring to be different by opting for a fresh yet rusty feel… And we have to mention those clean line loafers – if we stare any longer, they'll be heading straight into our basket.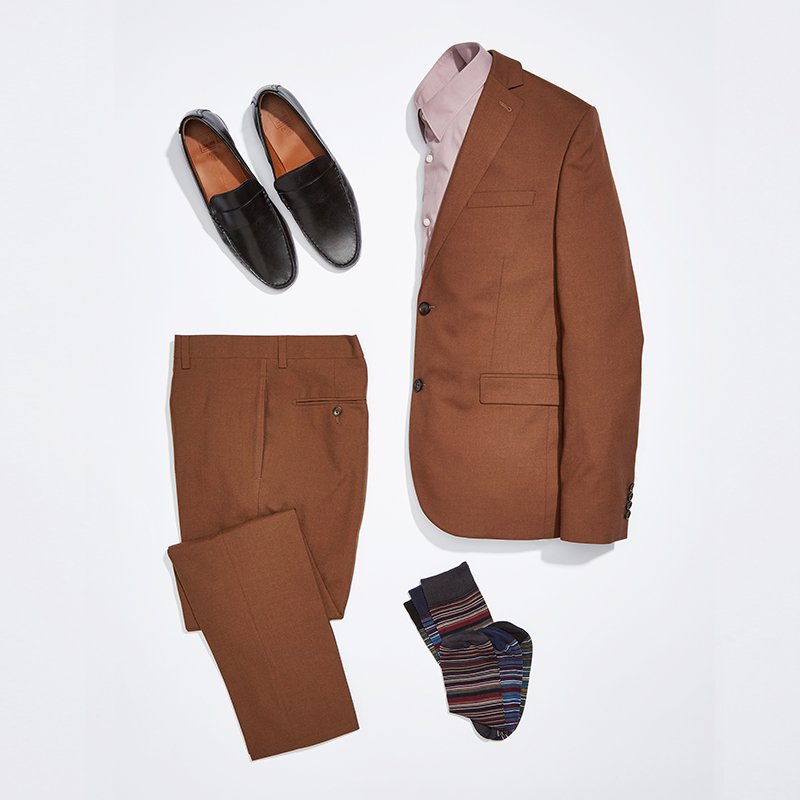 Anyway, moving on… we'd like to take a second to appreciate the versatility of pairing a complementary shirt and tee *emphatic pause*. From closed collar… to open… to unbuttoned all-together – done right you can adapt to whatever vibe manifests itself of an evening. Though stop before your costume changes are actually commented on…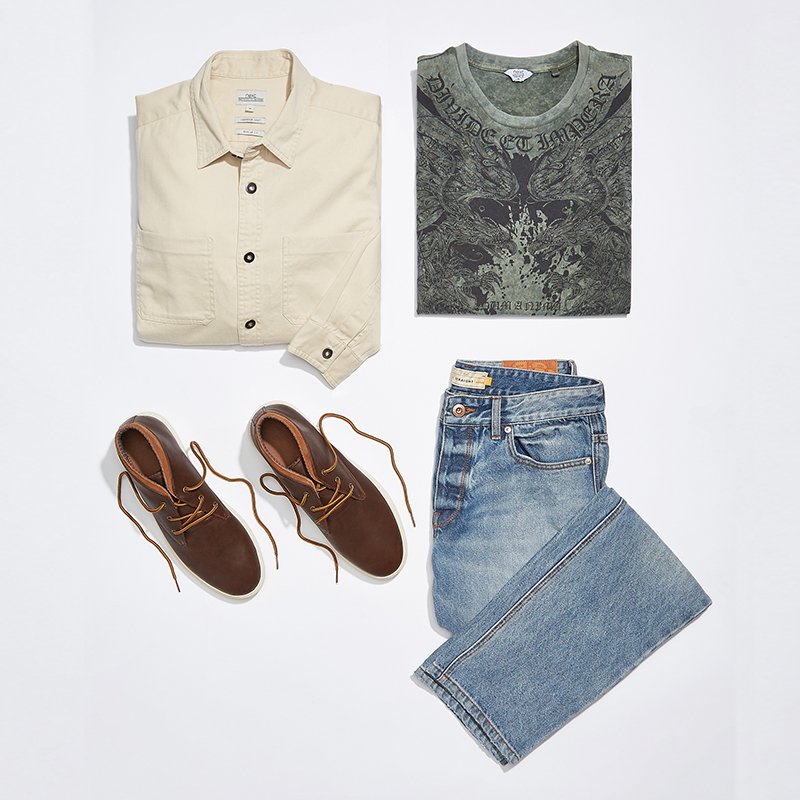 Keeping the same key light wash jeans from the above combo, we're creeping further toward complete casual. A staple of college-campus-cool is a must for every man taking trends seriously, and what better way to do this than with a bomber that is absolutely the 💣 (dude). Plus, score extra individuality points by resurrecting Gola's finest flight bag.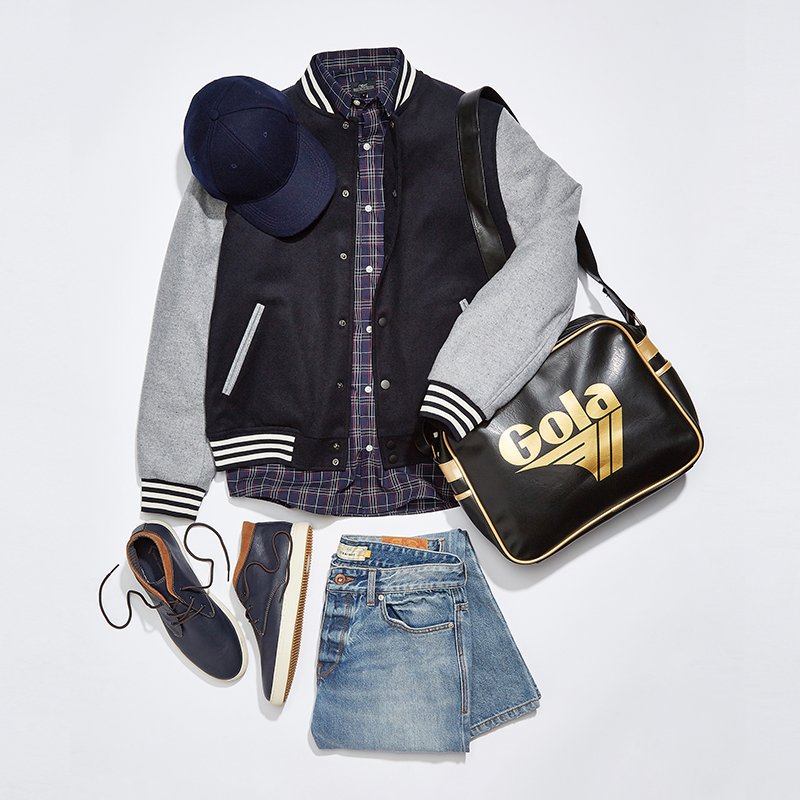 Famous for causing friction with the fairer sex, we would never stand idly by while our favourite (non) colour gets a pasting. Not understanding the subtlety of all over grey is something we must have sympathy for, and what better outfit to do that in than an über relaxed grey tracksuit and trainer?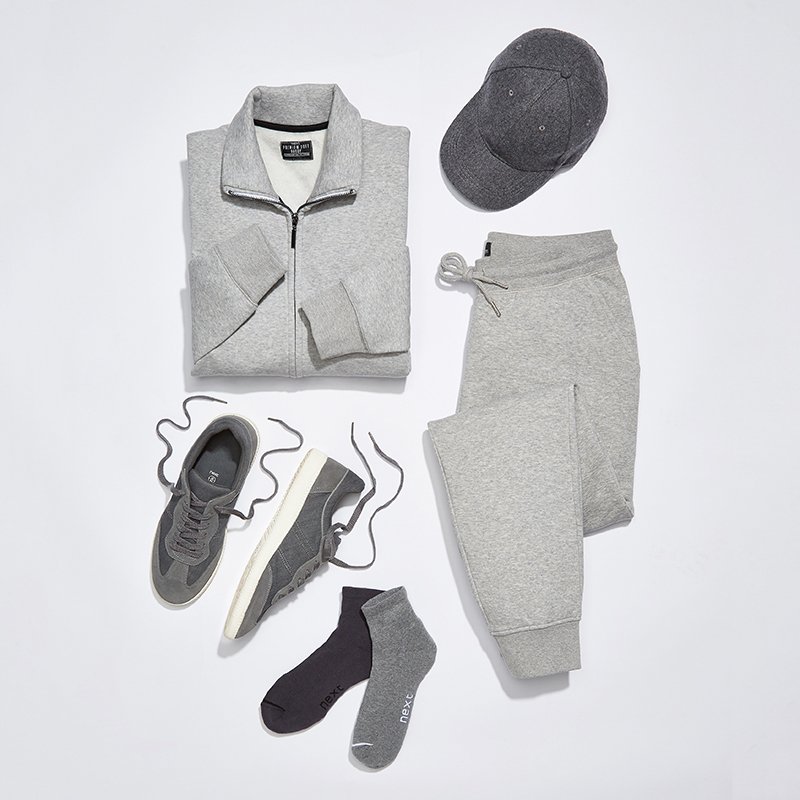 Where would you fall on the sliding scale of February formality? Or could it all sit sweetly in your closet? Shop straight from the blog by hovering over the items and let us know what you're loving on Twitter @Nextofficial!
You might also like