The festive season can be slightly overwhelming to say the least. From bracing yourself against the crowded department stores to cooking a feast for the entire family, it can be difficult to know whether you're going a tad overboard or not. But you don't have to feel the same when it comes to decorating your home for the season! Here's 5 subtle ways to embellish your space.
---
1 .  M A K E  Y O U R  R O O M S  S H I M M E R
There's something extra cozy and comforting about the perfect lighting, especially during the darker months. Beyond your traditional Christmas tree, twist a string of fairy lights through your bannisters and around your mantelpiece or if you're wanting something a bit more inviting, opt for a naked twig Christmas tree you can keep as a statement piece for the rest of the year.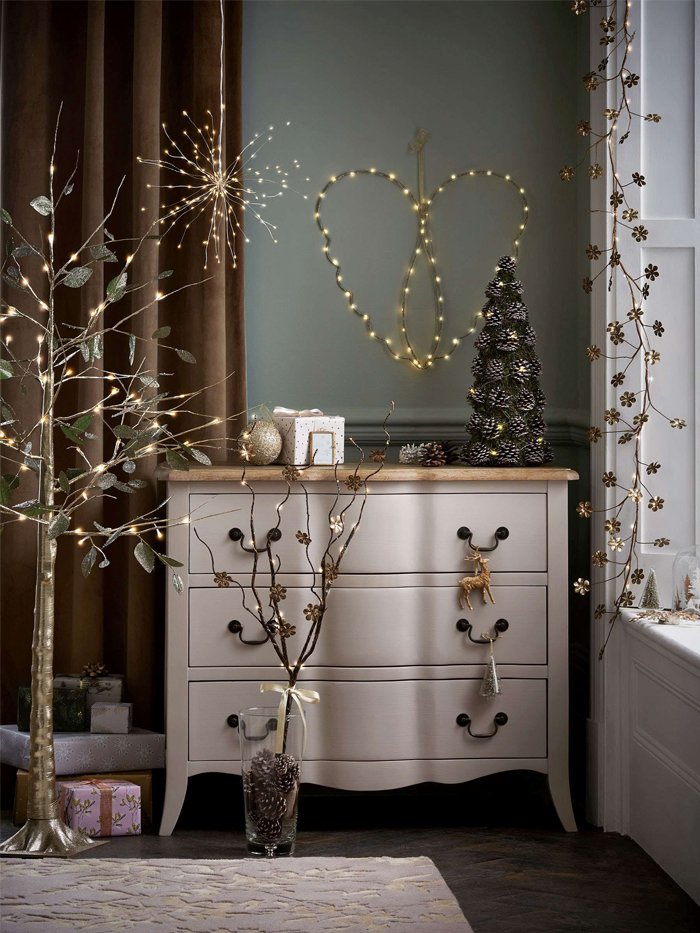 2 .  D E C K  T H E  H A L L S  W I T H  F E S T I V E  W A L L  A R T
Don't exhaust your guests the second they walk through the door with an obstacle course of decs. Greet them with halls decked with holiday cheer by lining the walls with seasonal wall art. These are SO ideal if you're not interested in hanging wallpaper this season – a simplistic holiday narrative will make a sweet yet subtle statement in the dining room or hallway.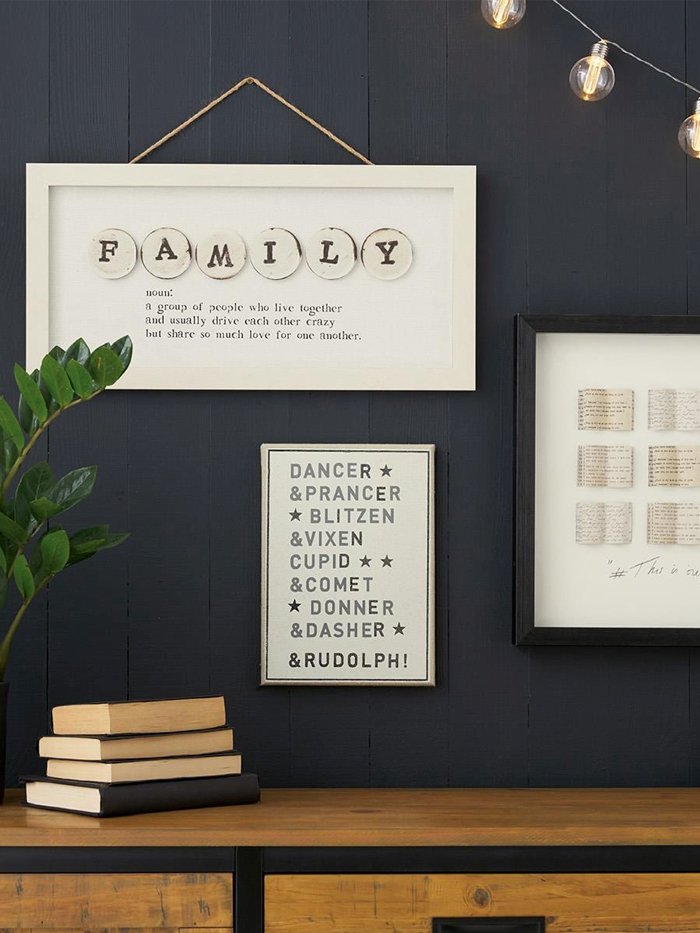 3 .  A C C E N T  Y O U R  R O O M S  W I T H  F E S T I V E  C O L O U R S
Your colour scheme doesn't have to be Christmas themed or have to stand out – the traditional green and red shades of the season aren't the only hues! If you want to go for a clean look, boost the intimate parts of your room with accessories in navy and silver. Or, choose a gold colour palette which makes for an elegant and sophisticated look.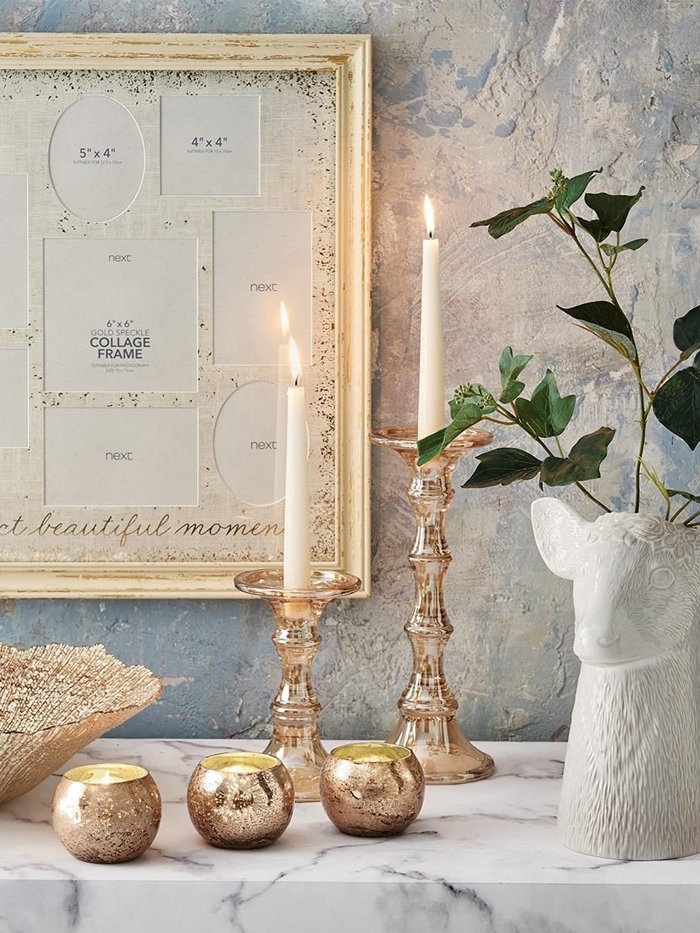 4 .  F I L L  Y O U R  H O M E  W I T H  H O L I D A Y  S C E N T S 
There's nothing better in our opinion than walking into a deliciously smelling home, bursting with gingerbread and vanilla. What better way to fill your home with holiday bliss than with a few scented candles and diffusers? 'Winter' and 'Ski Lodge' are bursting with Christmas spices, pomegranate and dark plums to ensure you unwind and relax. Position them in your hallway to welcome guests with warm arms and light another one by your window and watch the crisp evenings draw in.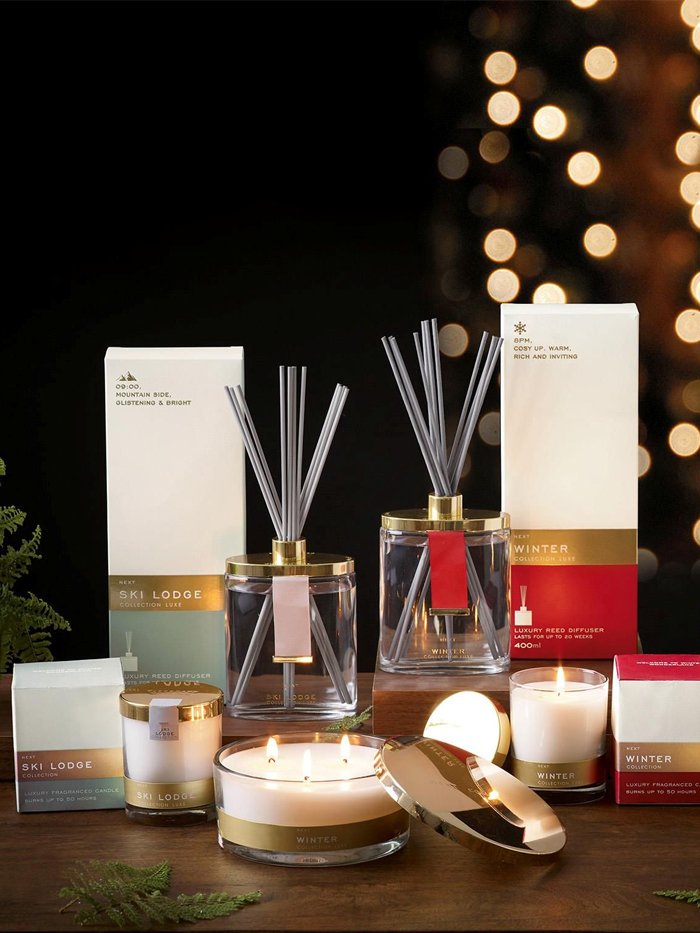 5 .  K I T  O U T  Y O U R  B O U D O I R
Whether you're welcoming guests in the next few weeks or just accommodating for you and your family, make sure your bedrooms are welcoming as can be. Crank up that radiator and pop one of your new candles in the room for a blissful boudoir! As an additional festive touch, kit your bed out in all things merry and bright – this gorgeous duvet set is our favourite as it boasts on-trend check patterning while sitting in well with the Christmas cheer too.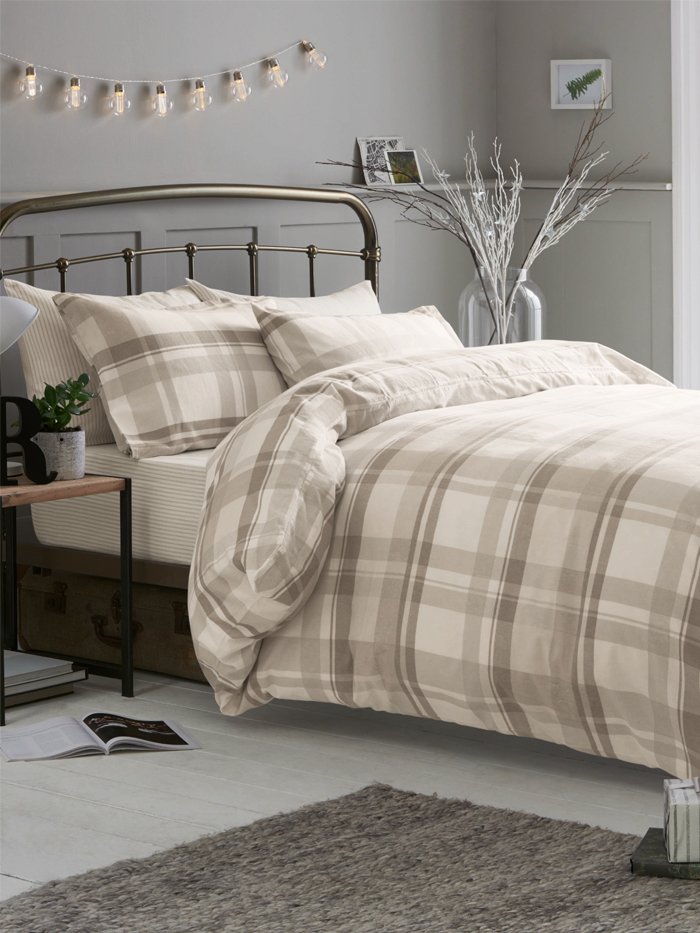 ---
And there you have it – ensure you are the hostess (or host) with the mostess (well, subtle mostess) by following these 5 simple rules for a great festive house! Finishing touches not only allow for a more inviting home but will help make your Christmas even more memorable. Let us know what you'll be introducing to your home via Twitter @nextofficial! If you like what you see here, hover over the pics to shop straight from this post!
You might also like