It's here. The season which requires added ankle protection (against chilly draughts and big puddles) and more robust grippage for dodgier surfaces. Transitioning our wardrobes for the big chill is an important annual event. Having packed away our lightweight jackets and summer shoes, we're in need of heavier layers and practical footwear. So here, for your delectation are six sturdy boot options to consider adding to your shoe collection…
---
Apron might sound a little domestic and 'indoors' for boot season, but the name refers to the pleated detail that sweeps out over the toes to make up a sewn ridge – adding to the robust feel we look for when we step out of our summer pumps and trainers.
If you'll be walking into formal situations in your boots (because you can't face the commuter shoe change), then the intricate detailing of a brogue boot will be right up your street. Teamed with the right trousers, their slim profile means they're barely discernible from regular brogues to the causal observer.
Also up there in the smart stakes is the Chelsea boot – perhaps the most classic of formal boots. Uncomplicated style with no laces, rivets, or even sole cleats means they won't draw too much attention from subtler formal outfits.
In black so that they can be worn with almost everything, more elegant suede may not be a match for muddy paths and crunching twigs. However, in boot form they're very much an upgrade from drivers and derbys where appropriateness in the autumnal outdoor shoe situation is concerned.
For days when you step out of the door into a crunch of frozen ground, having your boot filled with sort borg lining (as well as your foot) will make facing the day much better. Stare in wonder at the bright blue sky rather than at your feet… wondering if your toes have turned blue.
In timeless profile and shape the worker boot should really be a part of everyone's shoedrobe. With dark blue jeans, a big coat and a Yankees hat you could just as easily be walking into bonfire night as Brooklyn.
.
Tap the image to shop from the blog, then tell us what you'll be stomping around in this Autumn @Nextofficial on Twitter!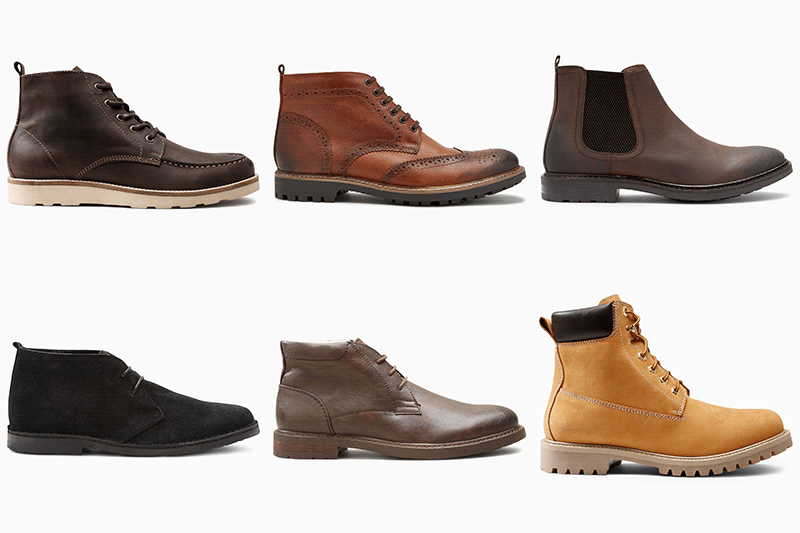 SOMETHING
You might also like