Unless you're getting hitched, picking up a suit for a one time thing isn't really a go-er. For Prom, your Summer Ball, Leavers Do or whatever your school call it, you obviously need to look on-point especially as your image could become immortalised on your mum's mantel piece. Whilst it is important to find the perfect suit for a single occasion, there's nothing better than finding something you can wear again and again especially if it costs just £85…
---
Whether you're looking to impress the parents of your first university romance or dress for success at an interview, a solid first recommendation is staying away from monochrome. While Reservoir Dogs themed parties aren't unheard of, without some colour you're going to look unnecessarily macabre. Even if it's an exaggeration of the truth, by opting for a coloured suit as opposed to the classic monochrome – you'll be giving the impression that you have an appreciation of fashion.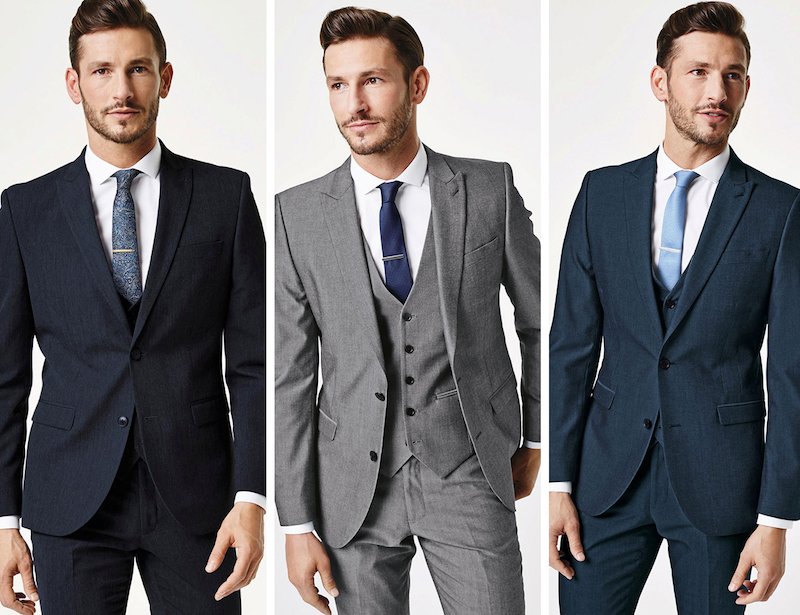 In the early 2010s, slim and skinny suits that were actually slim and skinny were more difficult to come by. Having a suit you were able to fill out was more likely to be a question of self-inflation via Big Macs or the gym. Nowadays, there's no need to fear under or over filling your suit as all eight of the collection's styles come in a choice of four fits. Catch up on the others colourways here.
An added waistcoat isn't completely necessary at this time of year, but if they've caught your eye – it would only be another £29 – far cheaper than a fancy overcoat for winter. Tie options are pretty much limitless, and here's where you need to head to avoid getting tied down.
If you make the £85 investment to keep yourself out of your Dad's moth-eaten dinner jacket (for good) or even disregard the case we've made and go for our almost as reasonable £89 tux, let us know @NextOfficial on Twitter! And for all things Next and menswear related hit up @NextOfficialMan on Instagram.
You might also like