Is there any such thing as the perfect temperature in the office? Whilst you're sat mastering the art of typing in gloves, someone else is fanning their desktop calendar to prevent an SUL*. So what on earth is the solution? How can you please everyone? Well, the answer lies in your wardrobe. Layers.
*SUL – sweaty upper lip
---
When it comes to our working environment, us Brits LOVE a good air conditioning debate. So much so, we're wasting 2% of office hours each year in the process! According to research, 22 degrees celsius is the ideal temperature for carrying out regular office work but as we're all too aware, one person's hot is another's near-death freezing! So rather than continuing to devise inconspicuous methods of flicking the switch, take temperature control into your own hands (read: clothes) and invest in some smart wardrobe additions that you can add or remove as necessary…
T h e   R o l l   N e c k
No longer the reserve of your grandma, roll necks have become fashion's most versatile piece. A lightweight style like this grey marl version lends itself perfectly to layering under dresses and jumpers alike. Black and grey will be most useful but don't shy away from colour. Red under grey is our new favourite power pairing.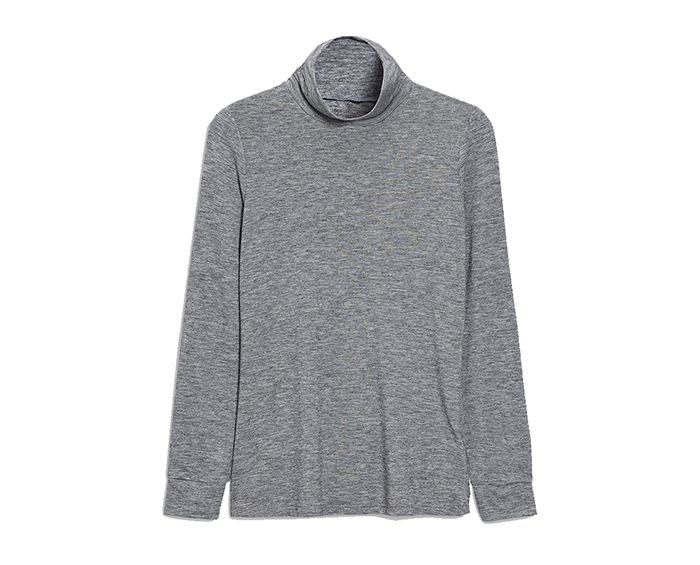 .
T h e   K i m o n o – S t y l e   C a r d i
If you're always hot, you might think knitwear is a terrible choice for the office. But if you're clever with the types of knit you choose, you'll be surprised how valuable they'll become to your workwear arsenal. The glove-typing-gurus among us wouldn't bat an eyelid at wearing a chunky Aran knit to work, but to tackle those pesky post-cuppa sweats, we suggest opting for a cardi-style instead. Layered over a simple t-shirt or cami, the airflow to your neck created by the deep V of the cardi will keep you a nice, even temperature.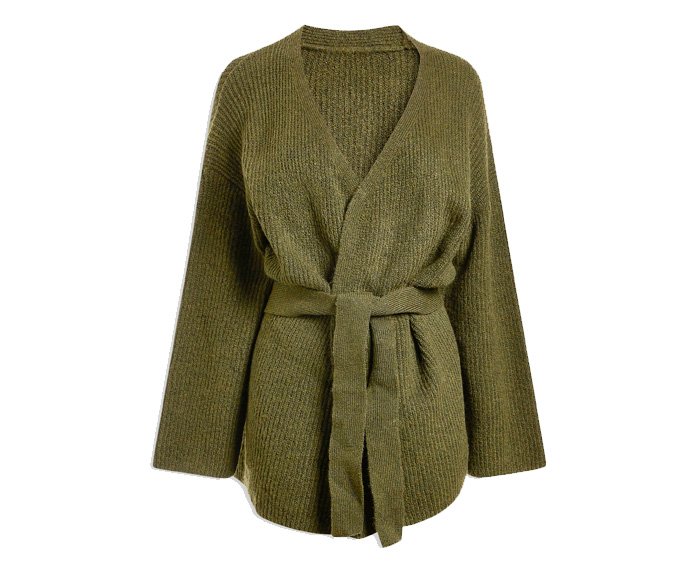 .
T h e   P e r f e c t   S h i r t
Shirts have been the 9-5 look du-jour for decades. Find the right one (silky with a perfectly proportioned collar) and it anchors your look effortlessly. No tugging or readjusting needed, it just falls into place. One such shirt is our aptly named Perfect Shirt. As much as it can hold its own during the warmer months, it's an excellent layering piece in winter. Give your look an instant preppy feel by layering under a pinafore or fine knit sweater.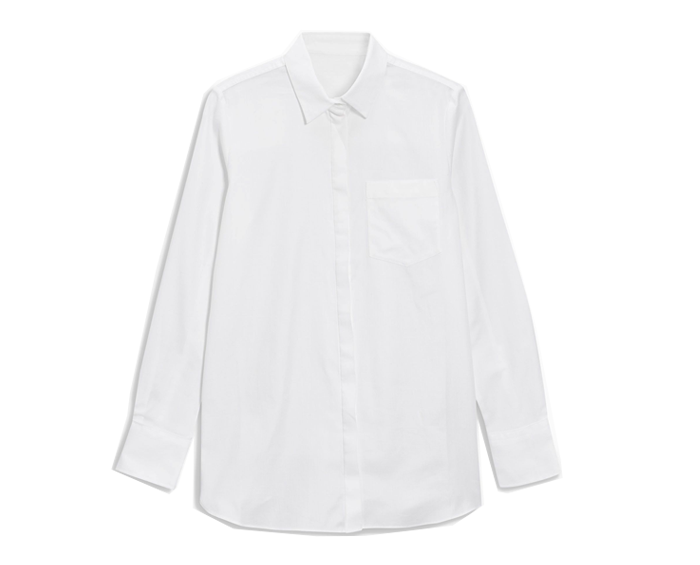 .
T h e   I n d o o r   J a c k e t
Ever bought yourself a new coat and loved it so much you don't want to take it off? Granted it's not appropriate to wear our weather proof, floor length duvet-coats to meetings but a structured leather jacket in an elegant shade (think petrol blue) is a chic alternative. Whether you team it with tailored trousers or a dress, a leather jacket adds standout appeal to your outfit. When it's really cold, layer a down jacket underneath to save you from frost bite then remove it when you get to your desk.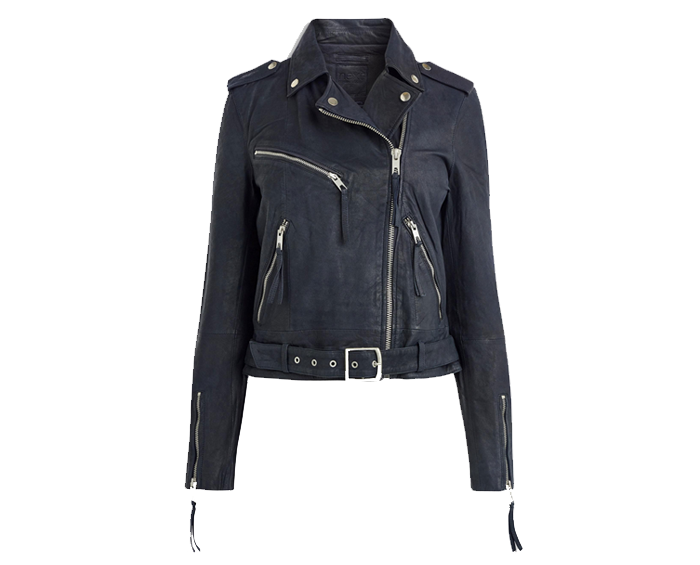 Spring may well be in full bloom, but just stepping into your office on a Monday morning can make you feel like you've either started work as an arctic explorer or are trapped in a stuffy sauna. But thankfully with the above layering tips, you can find that happy medium to beat the extreme conditions without resorting to a parka or a tank top.
Finding the perfect temperature remains a daily debate in offices across the country. Take our poll below, to see how your office compares to the rest of the nation and impress your colleagues with some intriguing workplace climate trivia…

. 
Do you frequently partake in office air con chat? Perhaps you've mastered the art of layers and are well accustomed to dressing for both Baltic and blistering temperatures? Let us know by tweeting us @nextofficial – or if you fancy adding some key layers to your workwear arsenal, hover over the images above to shop straight from this post.
You might also like