It's pretty traditional to expect your New Year's Eve to go off with a sartorial bang in a perfectly pulled together party outfit, right? And not forgetting that
song that is loved by the millions, but yet do we
really
know the words? We all join hands and spurt out noises, that aren't quite words to try and fit in with the oldies of the party who know it word for word. Sounding a little bit too familiar? Well, whether you're glamming it up for a black tie ball or watching a spectacular firework display, we have the looks to keep the focus on your outfit rather than your mish-mash of singing!
---
H O U S E  P A R T Y
Crowded clubs and bars are certainly not everybody's cups of tea and if you can't go all out on New Year's Eve, then when can you? House parties give you the freedom to wear almost whatever you want, no concerns of weather, practicality, but still dressing to impress. Get into the party spirit with a sparkling sequin dress that will light up the dance (ok, living room) floor. Now all you have to do is let the dress do the talking with classic black accessories and a nude lip.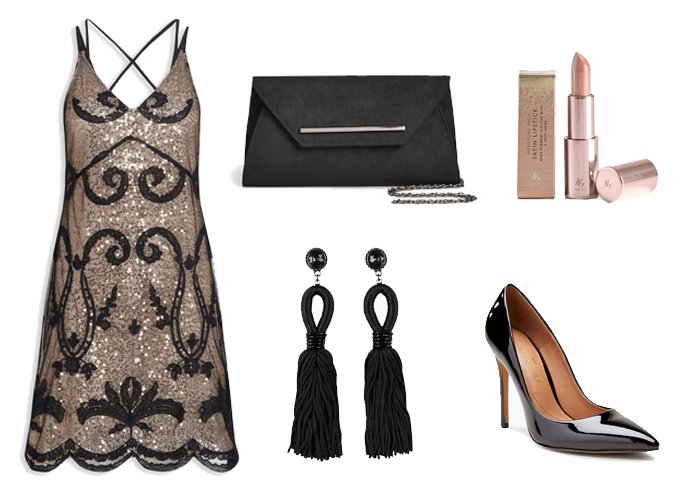 Guys, if you're unsure on what to wear, then a smart casual outfit is probably the safest option. If you've been invited to a party but there's no dress code, then go for a balance between smart and a more chilled aesthetic which covers all bases. The best way to keep things smart is a knitted jumper. Team over a shirt and pair with chinos for a neat style that isn't overly formal.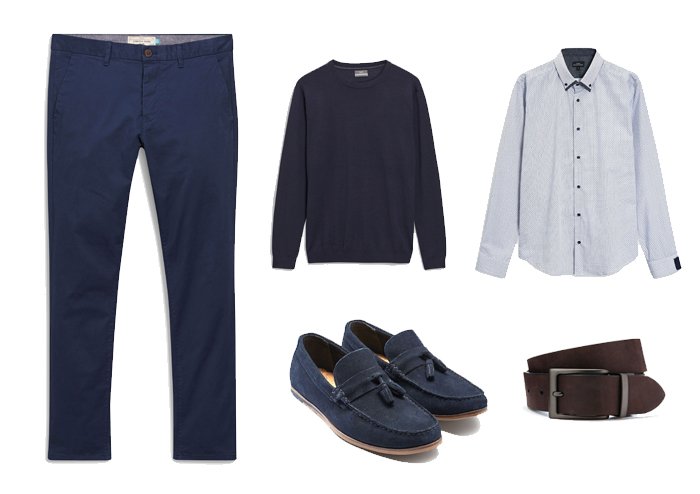 F I R E W O R K S  &  D R I N K S
Ladies, if you're planning on welcoming NY with fireworks and cocktails, perhaps it's time to ditch the LBD and make sure you look as eye-catching as the sparklers. Your dream party dress doesn't have to be out of the equation, just ensure for those outdoor moments you wrap up in luscious layers of faux fur. Complete your look with heeled boots and a touch of sparkle for a dazzling NYE!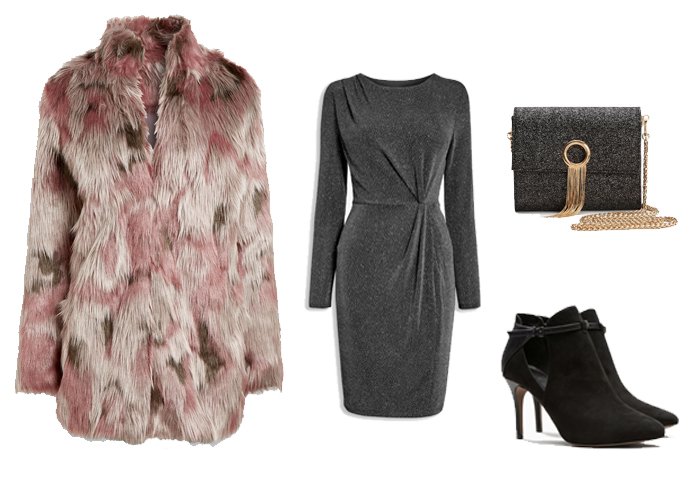 When it comes to NYE, the freedom of choice is one of the best things, whether you prefer spending the evening down the pub with a few close friends or if you too are celebrating with fireworks and drinks, then it's time to keep it casual and unfortunately, you do have to take the weather into account. Layering your outfit with a thick shearling bomber jacket is perfect for a crisp New Year's Eve outside.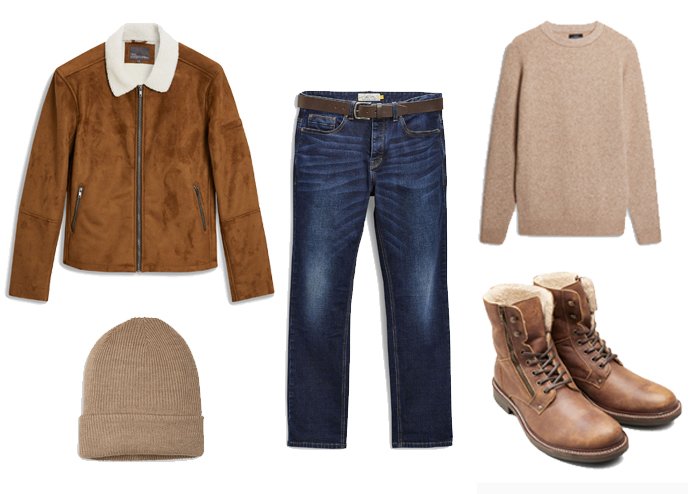 T O  T H E  B A L L
The inner glam inside of us is always looking for the perfect reason to get dressed up to the nines, so if you're attending a NYE ball this year then why not try something a little different to wow them all. We love this luxurious black tulle skirt paired with a button up embellished shirt for an alternative take on new year glamour. Slick back hair to showcase statement earrings and finish with a pop of colour lips!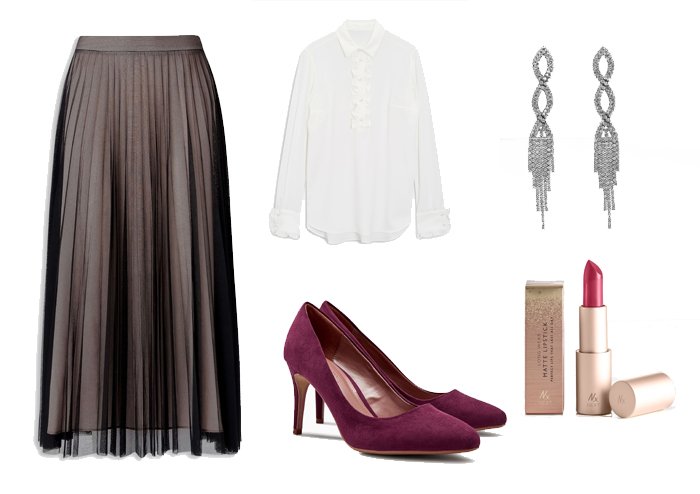 Depending on the dress code of the event, wearing a black tie outfit is a simple and stylish way to impress at any party. Consisting of a black dinner jacket and trousers over a crisp white shirt, this is the most classic of formal styles. However, if you want to add some personality to your look, then mix up your colours and play around with different ties and waistcoats.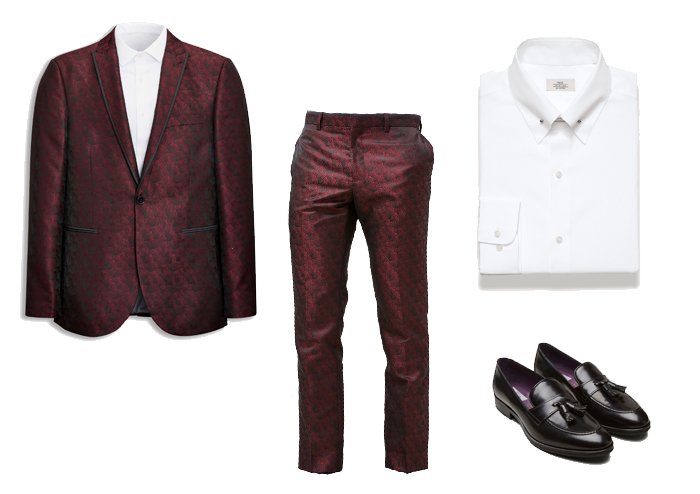 So whatever your plans may be for New Year's eve, last minute or not, with these outfit ideas you're setting the stage for a very chic year ahead! And you know what they say – spend New Year's Eve the way you'll spend the rest of the year! We think it's worth making it a super stylish one!
---
.
Seen something you like? Hover over the images to shop your favourite looks and let us know what you'll be rocking this NYE by tweeting us @nextofficial!
You might also like