The colder weather is officially setting in – the ground's being covered in brown leaves, and the darker mornings are making it harder and harder to crawl out of bed. This could only mean one thing – AUTUMN. We may be saying goodbye to the warm(ish) summer season, but let's not be packing our dresses away – just yet. Our ambassador Natalie Glaze is showing us how to transition into autumn with the addition of a simple knit – and we're serioooously crushin' over the outfit she's put together!
---
We all know dressing for this time of year can be tricky – it's common knowledge that you're freezing first thing and ready to BOIL come lunchtime. Well, say hello to the neutral knit – a wardrobe staple, all year round. Not only can it be caped over your shoulders, or tied effortlessly around the waist when the weather's on the warmer side. But, come colder climes, it works JUST like this – layered over basically anything in your wardrobe! This French Connection number, styled by lifestyle blogger Natalie Glaze, is guaranteed to give your look a little added interest with its drop shoulder detail and statement sleeve – (who doesn't LOVE a sleeve this season..?)
It might not be sandal season anymore but if you're not quite ready to bring out the winter boots just yet, here's a styling trick MADE for the autumn months. You all know we're huge fans of the trainer trend, and Stan Smiths in particular will ALWAYS be in our kick collection. Natalie styles them peeeerfectly here with a monochrome dress from Warehouse and a simple shoulder bag to finish off the look. When the dresses finally do take a back seat though, pair them with some sporty trousers or straight leg jeans – depending on the occasion! 😉
Ready for the autumn transition? Then shop the look below by hovering over the pic or browse the new collection here with NEXT DAY delivery when you order by midnight! Want more inspiration? Follow LabelOnline on Instagram and 'like' us on Facebook!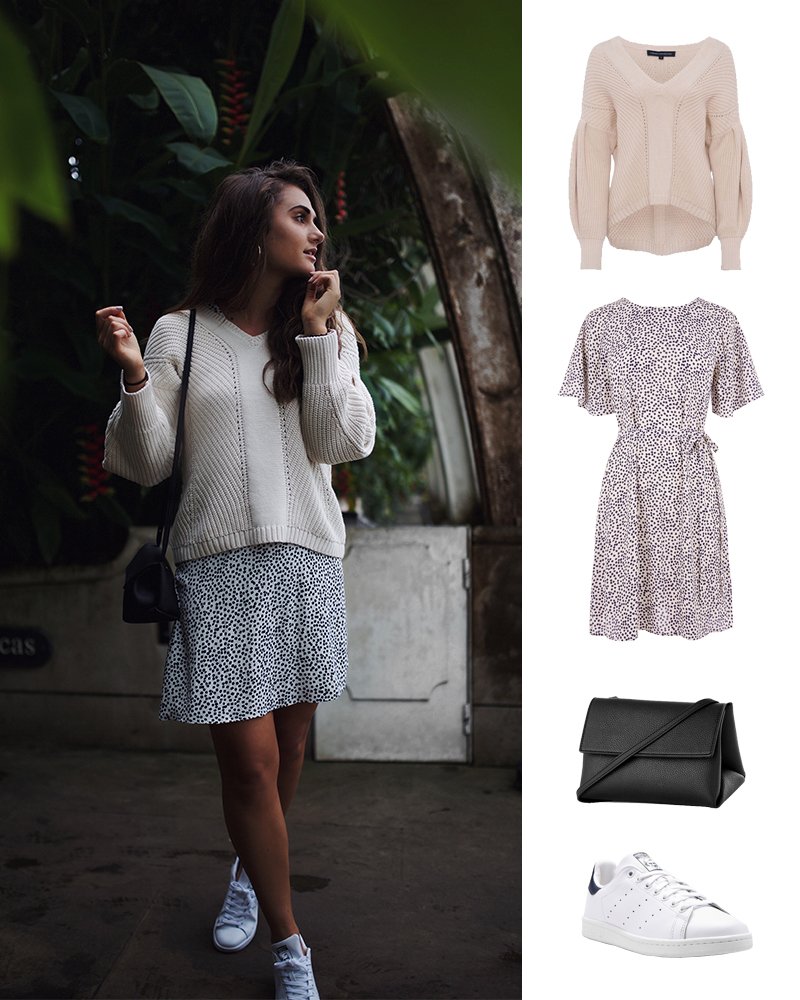 You might also like