Getting prepped for autumn doesn't stop at retrieving our vacuum-packed jumpers from the loft, or whacking the heating up to full – there's beauty prep we can do to welcome the changing of the leaves! To help warm up our complexions for the festive season, beauty and lifestyle blogger Vicki's Beauty has created a gorgeous make-up look with new season hues. If you're looking for gift ideas, she's used our Make Me Beautiful collection which make verrrry good pressies (just saying). But anyway, to see Victoria's beauty skills in action, carry on reading…
---
Autumn is upon us and I couldn't be more excited, as it's my favourite season of all! Time for bringing out the chunky sweaters, cosy scarves, dark lipsticks and stylish boots. To me it's also a time for slowing things down a bit and going for walks in the woods, catching up on reading and lots of cups of tea!
I used some of my top picks from Next's Make Me Beautiful line, as they have so many lovely products perfect for any Autumn/Winter make-up look. After applying some tinted moisturiser for my base, I went ahead and did my eyebrows. For this I used the Make Me Beautiful Brow Palette, which contains everything you need to achieve perfect looking brows; shaping wax, two brow powders, mini tweezers and a blending brush. I filled them in lightly using the medium brown shade and I was very happy with the result – they looked very natural.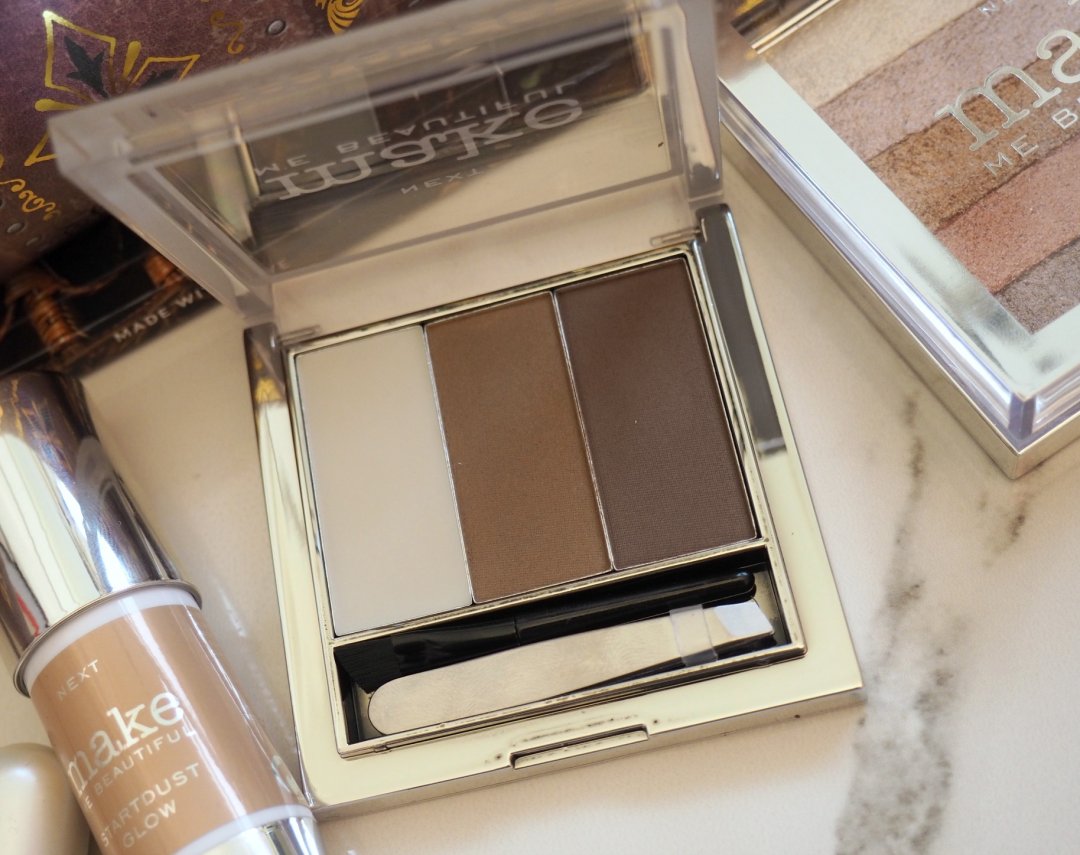 To bring some colour back to my face I applied the Make Me Beautiful Perfect Cheeks Bronze, which contains some beautiful shades and works well as a blush. I used the Powder Brush to apply it which was the first time I've used their brushes and I must say they are lovely and soft (and cruelty free!). Then I applied a light layer of the Make Me Beautiful Highlighter Sculpting Chubby Stick in Stardust Glow to the highest points of my cheekbones and down the bridge of my nose and cupid's bow. This is such a lovely, very natural highlighter, it glides easily onto the skin and gives the most natural soft glow.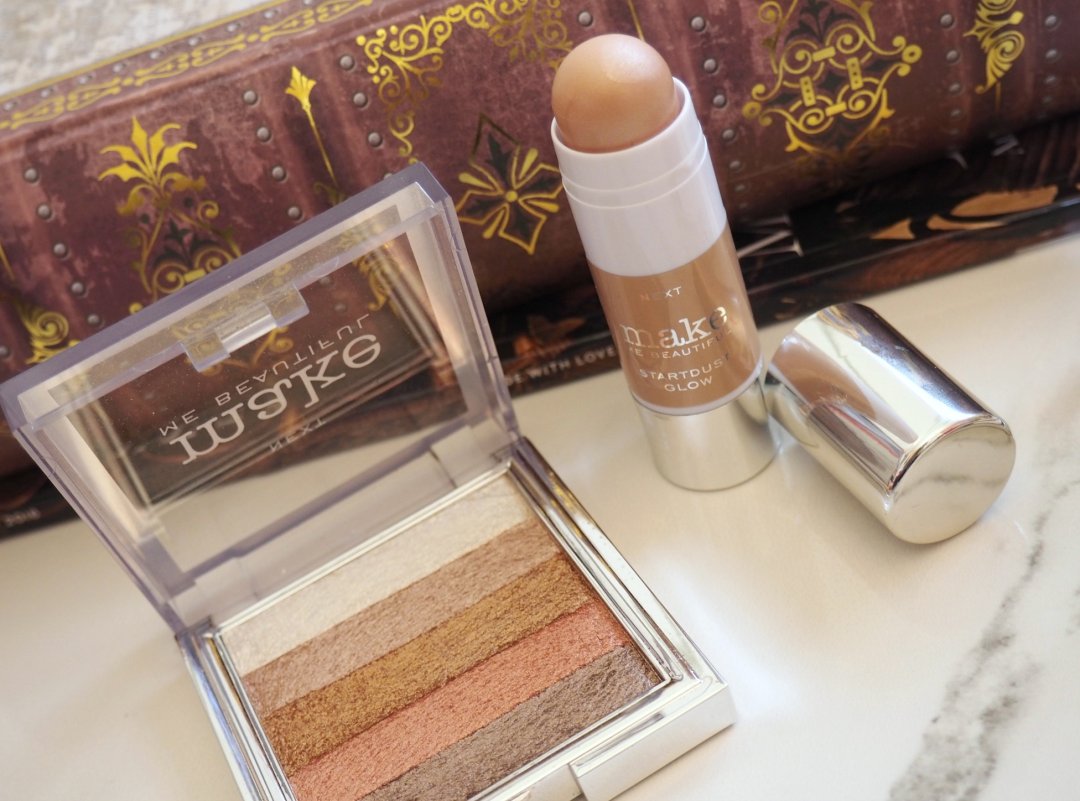 I wanted to keep this look simple so no need for eyeshadow, instead I decided to use a bit of that shimmer brick bronzer and sweep all over my eyelids for a natural glow. To do this, I used the 4 Piece Eye Collection Brush Set, such lovely super-soft brushes which give a beautiful finish.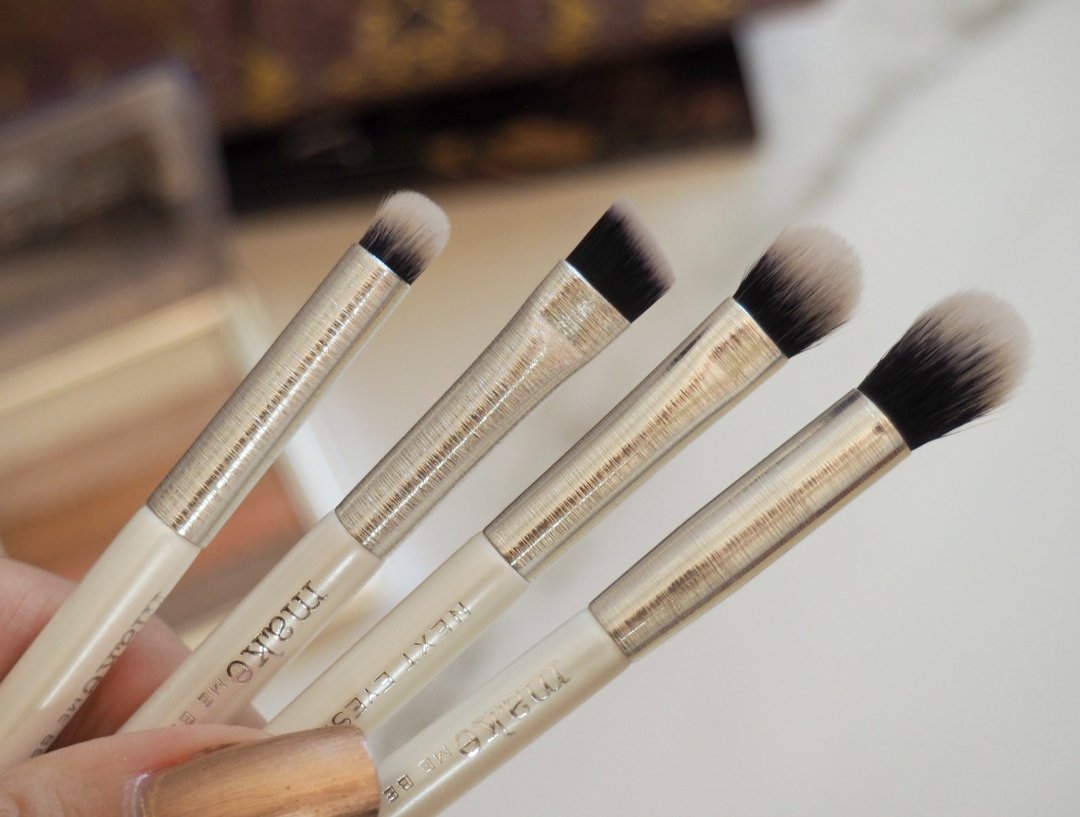 For lashes, I applied two coats of Make Me Beautiful Volumising Mascara, which I'm currently loving as it gives me so much volume as you can see in the pictures below. It also lengthens and curls my lashes, which is a bonus! I finished things off with lipstick and for this I decided to go for a classic red shade which looked perfect. I love wearing a red lip for Autumn/Winter and this one is so pretty. Siren Red is a matte lipstick but it feels comfortable on the lips, without being dry.
What do you think of this look? Have you tried any of the products I used? Share your thoughts in the comments. You can check out Next's beauty range here. Thanks so much for reading, Victoria x
You might also like