We may be in the height of the summer holidays but it's never too early to start prepping for the new term. It's great for feeling super organised so you can really enjoy summer and not have to think about all the logistics that come with term time… Plus, it helps avert the tantrums and tears by getting your little terrors excited for their next adventure with some shiny new gear.
We're talking bold backpacks, statement jackets and fancy footwear to wow their mates in the playground… Backpacks are a total essential for any schoolchild, so treat them to one that's cool but most importantly – durable! You can't go wrong with an Adidas Originals rucksack – you may even want to pinch it yourself for a Saturday morning trip to the gym – shhh! If floral blooms are more likely to tick her boxes, this Joules Blue Ditsy Backpack gets an A* star in cuteness…
Coats are another must-have, and it's likely your little ones will want to keep up with the current trends. Parkas never go out of style and this red one that comes with fleece-lined pockets and faux fur trims is a bold twist on a classic. Navy is another winner as it literally goes with everything – and a coat with a hood is a total no brainer! Right now it may seem a tad early for coats but once the temperature drops, you'll be glad you invested.
Fresh kicks are the best way to get kids excited for the new school year. Get their shoes sorted pronto with our huge selection to please even the fussiest of footwear fans! The athleisure trend that is taking the high street by storm means velcro is BACK, so streamline those mornings with our Black Strap Trainers for the boys. And for the gals these adorable Black Cat Mary Janes will definitely put a smile on her face.
Has this convinced you to get the fam sorted for September? All you need to do now is Order By Midnight for delivery tomorrow – winning!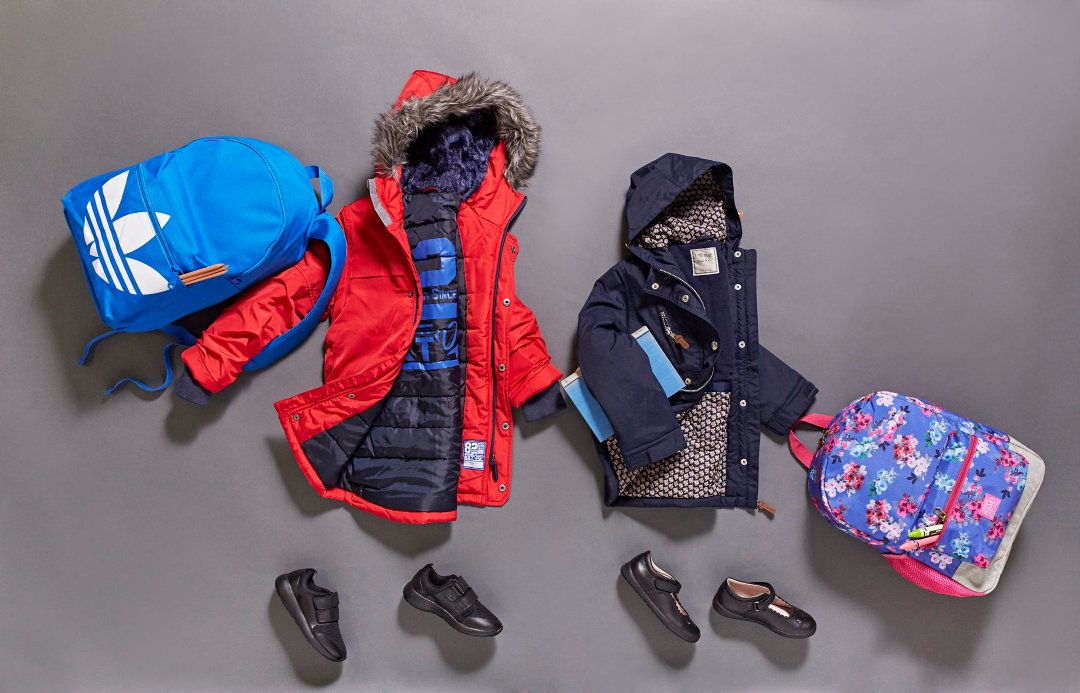 You might also like