The Bank Holiday weekend is fast approaching (yaaaas!) and we're making plans to getaway for a short city break. It's the ideal way to get in the spirit of spring, whether you jump on a train down to London or a short flight to Barcelona! But once your tickets are booked, the next most important thing to consider is your capsule wardrobe – you absolutely want to look on point whilst navigating yourself around the city (think of your instagram feed!). So we've selected 3 getaway-worthy ensembles for you to pack, simply hover over the pics to shop straight from this post.
---
Though we're likely to see the sun more frequently in spring, we can't always guarantee it'll be warm – especially if you're 'stay-caying' in England! So it's prrrrobably a good idea to keep a jacket close by. This sand collared Harrington offers some lightweight layering that you can throw on and off while exploring any tourist hotspots. Team it with a fine knit jumper and some slim fit chinos for a city-slicker-meets-holiday vibe. And don't forget your shades… hopefully they'll be your good weather charm!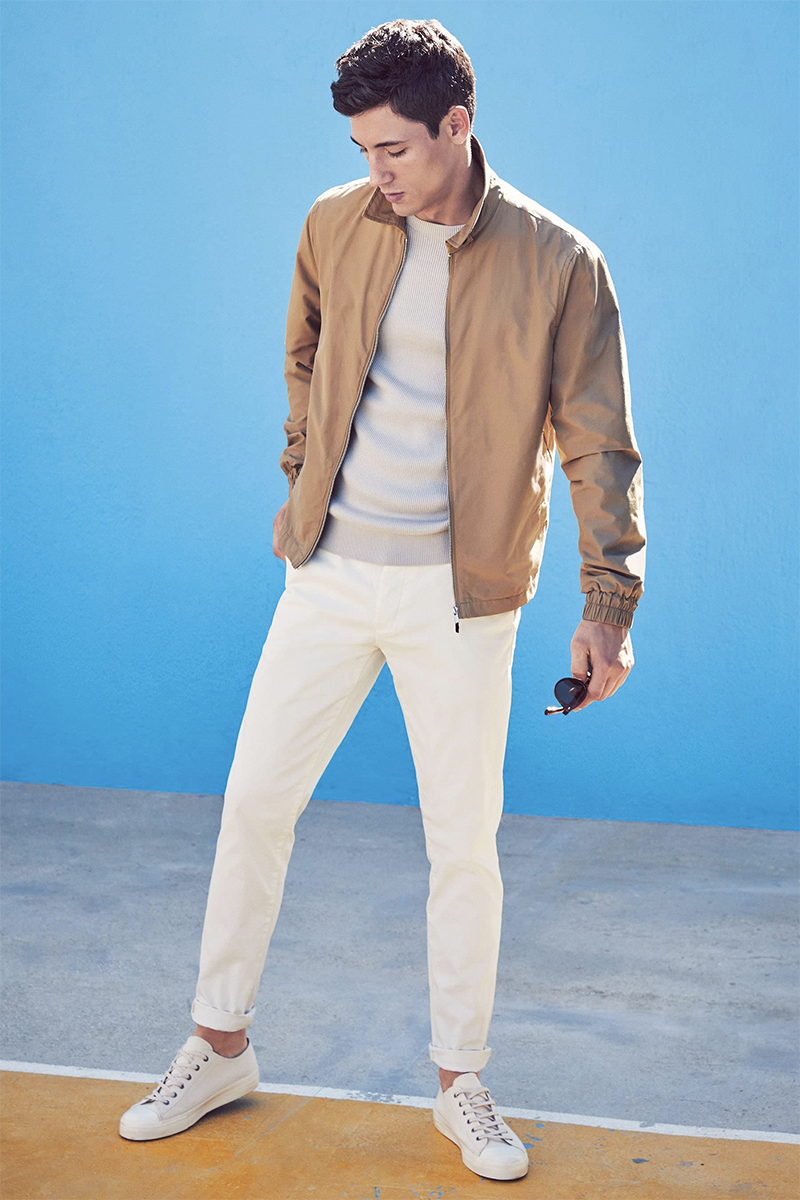 When things start warming up but are by no means scorching, you might want to lose the jacket – opting instead for just a crew neck jumper. We are really digging this dusty pink version. Now, we know what you're thinking…. but cast that thought aside as it's very much the colour of the moment. This particular jumper looks effortless paired with these dark grey jeans. For a stylised take, roll your jeans up a couple of times – nothing screams summer is coming more than a man bearing some ankle! Finish things off with a pair of crisp white creps – chances are, they're all you could fit in your holdall so keep them white and you'll get away with wearing them for both day and night time outings.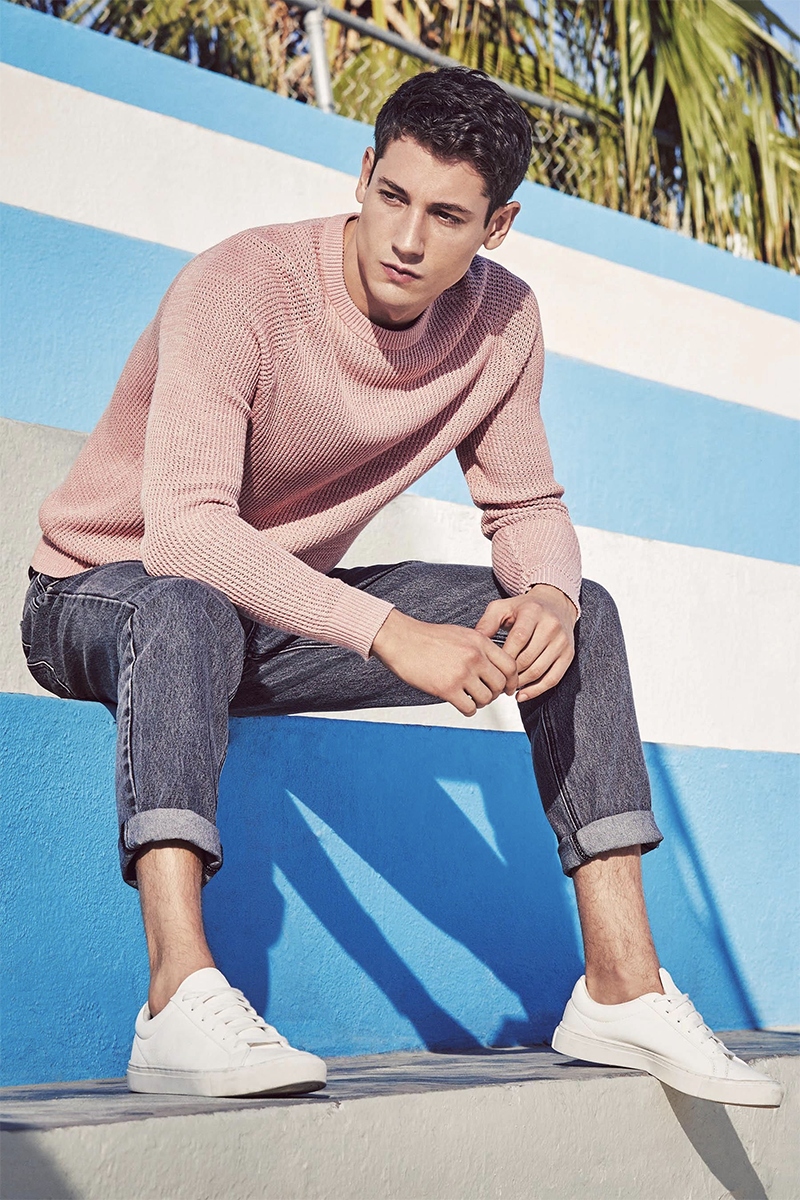 If you're lucky enough to be jetting off to sunnier climes, then shorts are essential! We're stiiiiill championing the pink theme here and PROMISE you will love these jersey shorts. Not so long ago, jersey shorts would have been considered far too informal for anywhere other than your own home but thanks to the sports luxe trend, they've been elevated in both style and colour! By choosing an unexpected hue like these and teaming them with a shirt – you've got yourself one effortlessly cool outfit. You could of course up the ante even more with some stripe socks and nonchalantly walk around with a basketball too though…!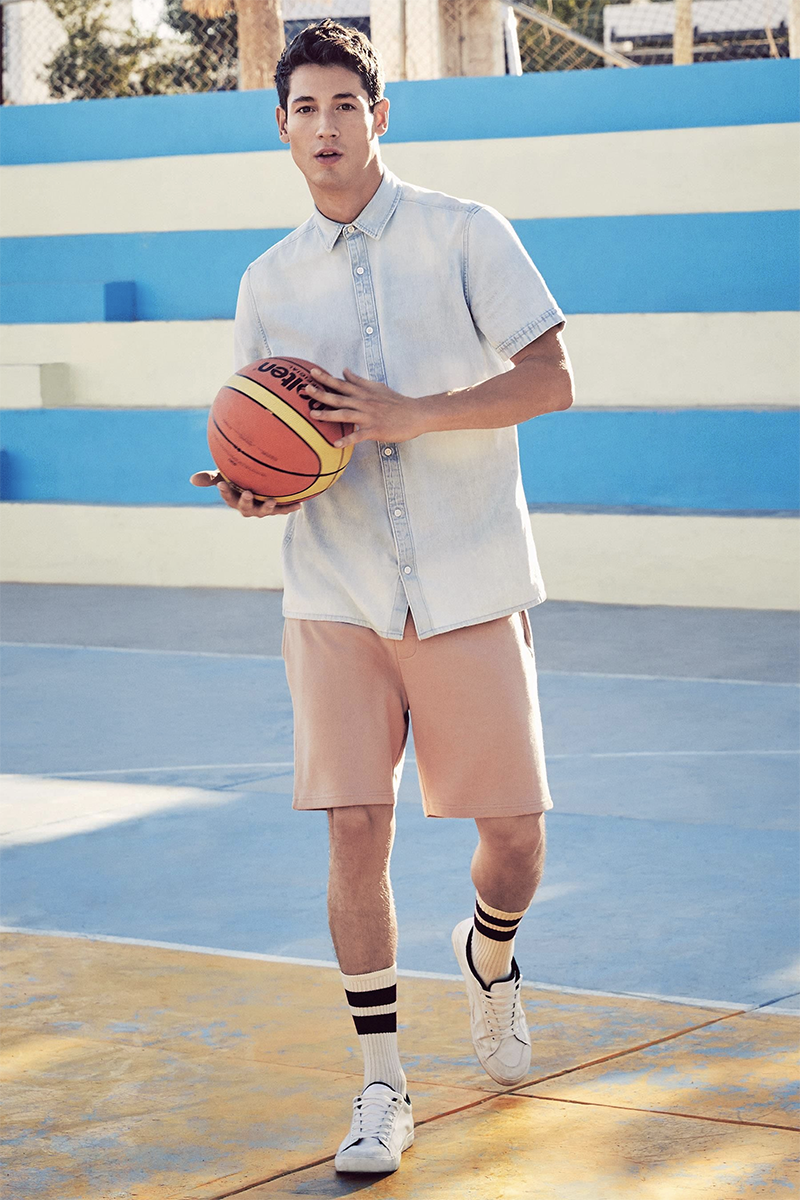 So those are the 3 getaway-ready looks we're LOVING right now. If you're inspired to book something in for the Bank Holiday weekend, have a browse through our men's collections. And don't worry if you end up leaving it to the last minute, you can get everything delivered NEXT DAY when you Order by Midnight.
You might also like