Tonnes of choice can be blessing and a curse. The chance of finding perfect pieces cranks up, but so does the time it takes to track them down. From the absolute wealth of cold-as-ice casual shirting that's sitting waiting for you online right now we've pulled together some personal favourites. Subtly similar, but still very much varied, we're sure this is at the very least an excellent start to any casj shirting search.
---
Banging on about Venice Beach vibes again could get a boring, so swiftly… the skater look is simple to embrace with a couple of key bits – a prime example being this short sleeved vertically striped shirt. We cannot get enough of how that sleeve roll adds attitude by breaking up the lines just a touch…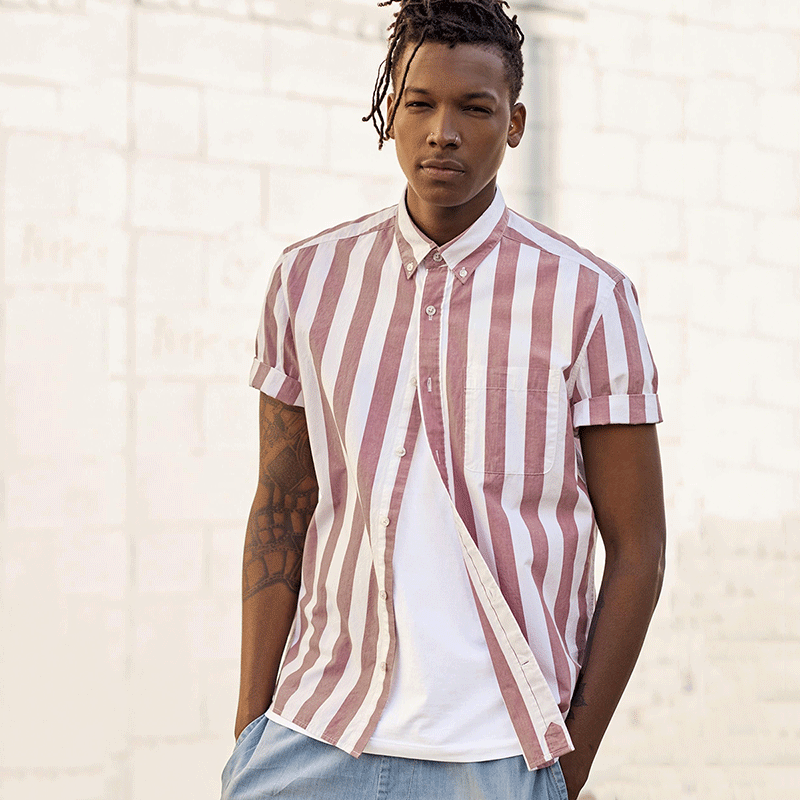 We can't help but heap praise on this check. We'd love for you to be able to reach into your screen and pull it out to see JUST how complementary those colours are in real life, but while we're waiting on Apple to come through on, that the best we do is give you this close up and tell you to seek it out in store if you don't want to put £25 on the line.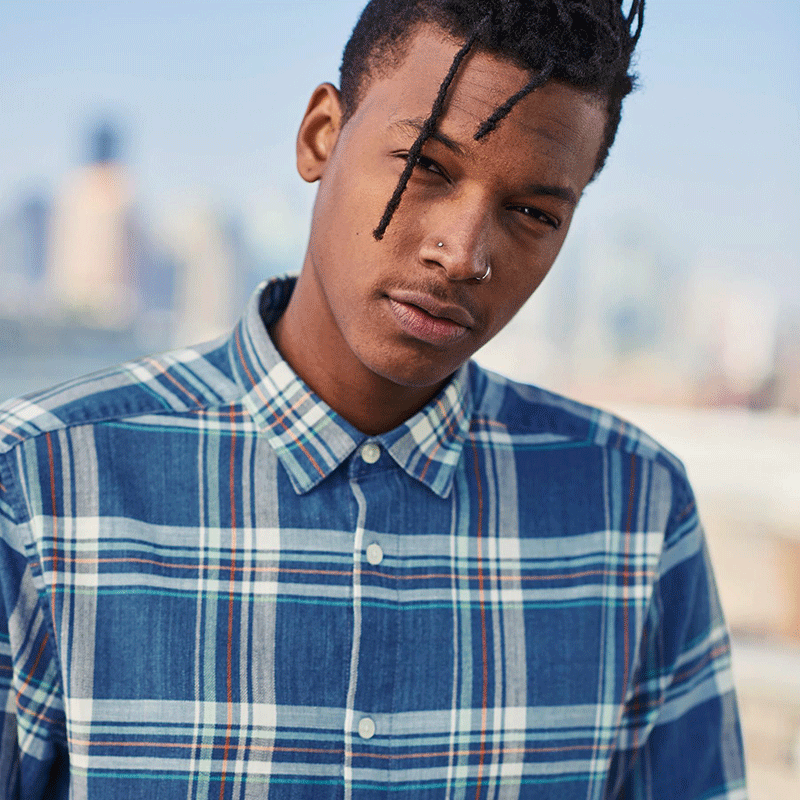 You could be forgiven for, at first glance, thinking the textile mill has implemented an Instagram-esque fade option a touch too much on this number. On second glance the awesome subtlety of the shades become completely apparent. Paired with a white tee and a pale-wash jean to let the colours breathe it's undoubtedly a standout in our selection.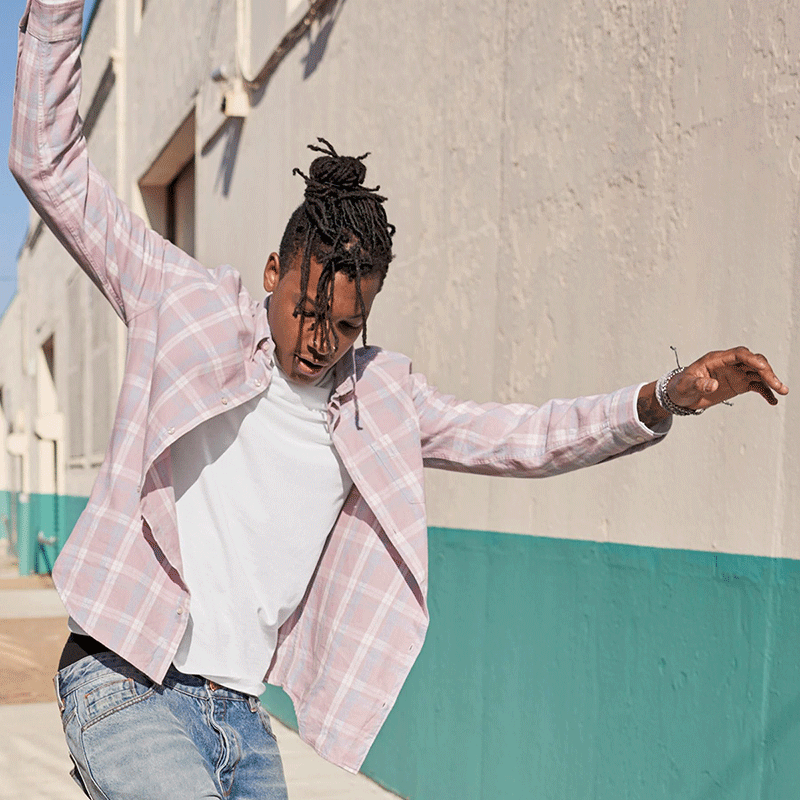 Do you dare subvert the shirt by calling time on the collar? If you're going to for it, this is the route we'd suggest – contrasting the informality of denim with almost business-like skinny (dare we say PIN) stripes. Though fine lines are best seen in the flesh, we definitely recommend you click through to zoom in on how they converge on the cuff (and then maybe let us know just why it's so pleasing on the eye?!).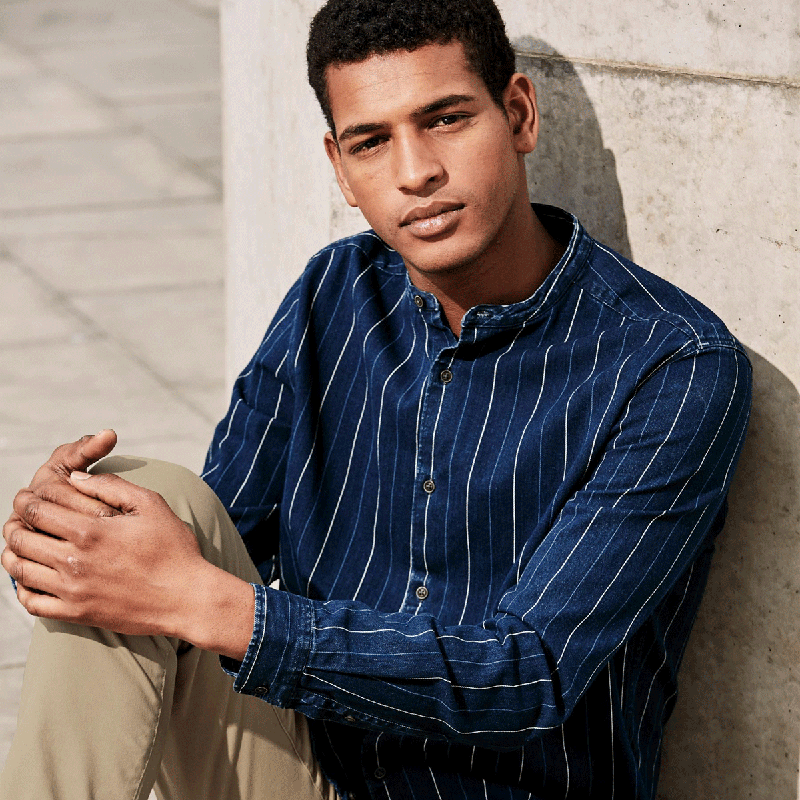 Which of these four formidable shirts is a winner for you? Perhaps you're one step ahead of us and all four are sitting in your basket ready to check out?! If you need another angle on any of them – just hover over for simple shopping straight from the blog, and let us know your thoughts by tweeting @NextOfficial.
You might also like