Updating our garden furniture is one thing we mean to do EVERY summer and liiiiiterally never get round to. But the recent sunny spell has inspired us… and right now – the iron is hot, the bulls horns are ready to be grabbed and the bush does not need to be beaten around. Ditch the tired old stuff that's currently littering your patio and replace it with something that'll have your neighbours clambering over your fence to find out where it's from.
---
Straight from the boutique hotels that we drool over in Harper's Bazaar, here's the furniture we'd love to pinch straight off every rooftop bar's decking. The classic black rattan does a great job at bringing a more modern feel to traditional gardens whilst the angular shapes would slip seamlessly into a contemporary space too. The neutral grey palette offers endless opportunities for colour happy accessorising, and we're particularly enjoying hot pink and green as our backdrop for welcoming spring.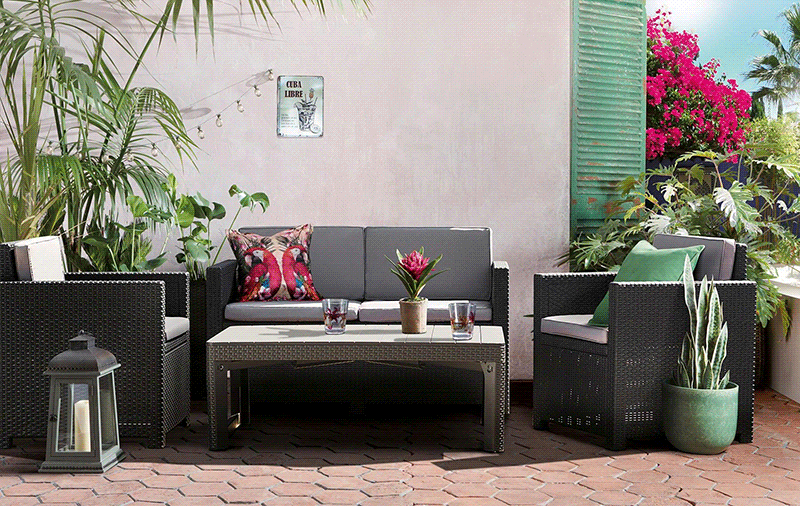 Straddling the modern/traditional divide even better is our Honolulu sofa and chair. The natural materials and shapes enable them to retain their finesse on both brushed concrete and classic terracotta backdrops – making them the perfect investment for Operation Garden Upgrade. The slim profiles combined with see-though structures will create the illusion of more room – an absolute must if space is at a premium. Alternatively, if you have a garden with lots to show off – the view of perfectly pruned plants won't be obstructed with the addition of these to your al fresco furniture repertoire.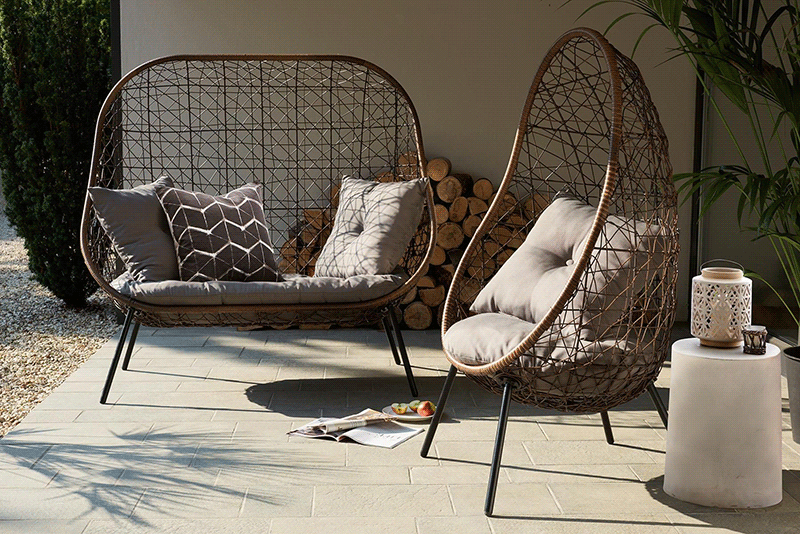 For the space conscious shoppers out there, we recommend something cute and compact. But don't be mislead into think you have to compromise on style when considering your options – this woven set proves quite the opposite. The reclined angle at which you can luxuriate is everything we could ask for in a tea for two scenario – just bolster with some on-trend cushions and you've got #GardenGoals at its finest…!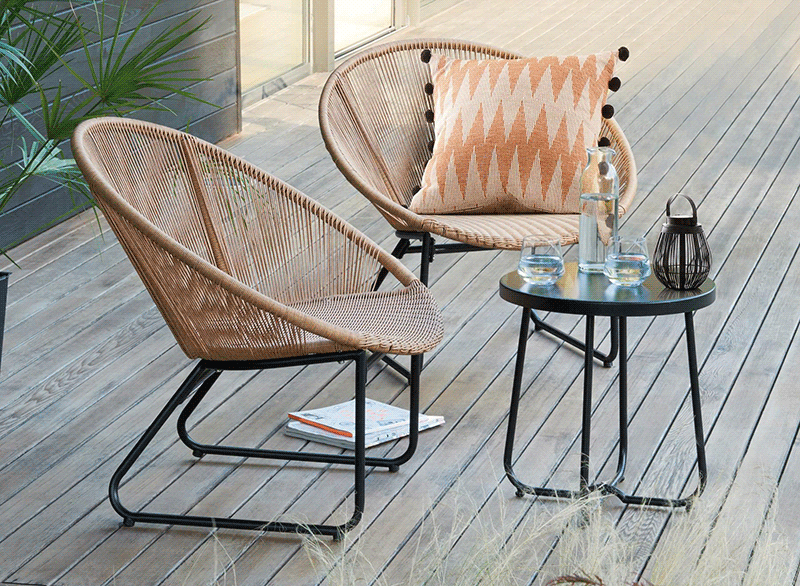 Back to rattan to finish our outdoor furniture flourish – with more subtle tones and less angular lines, our Taranto range is what we'd expect to be sat on at an upmarket yoga retreat finishing a book about being zen whilst holding a virgin cocktail. The calming colours are everything a chilled garden space should be about.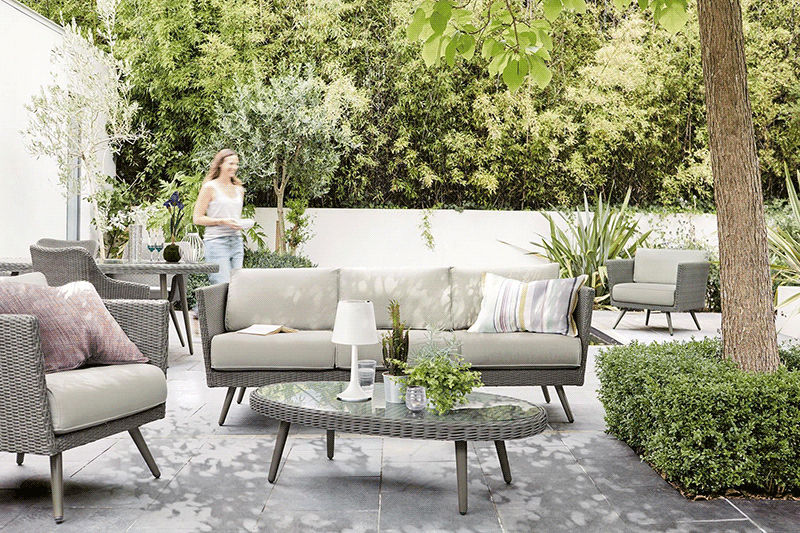 Have you found the garden furniture set of your dreams? Or do you need to head here to see the rest of our range? Let us know @NextOfficial on Twitter or shop straight from the blog by hovering over the item you need now!
You might also like