Once we're finally plummeted into winter, there are a few absolute ESSENTIALS we simply could not live without… for example – thick jumpers, a warm coat, hats, gloves and scarves… Buuuut let's not forget about party season! The onset of cold weather also means it's time to don our posh frocks and tailored-to-perfection suits… and the same goes for kids too!
When getting dressed up, it's important to remember that the little guys in your life need a chance to shine as well! Let's face it, it's sooo easy to get starry eyed by AMAZE sequins and prints for the girls BUT each mini man has their own personality too. Don't let it get lost behind a standard ensemble. The typical look isn't always the one for everyone and so the real question is, which occasion wear vibe does your little guy possess?!
---
The Dapper Dude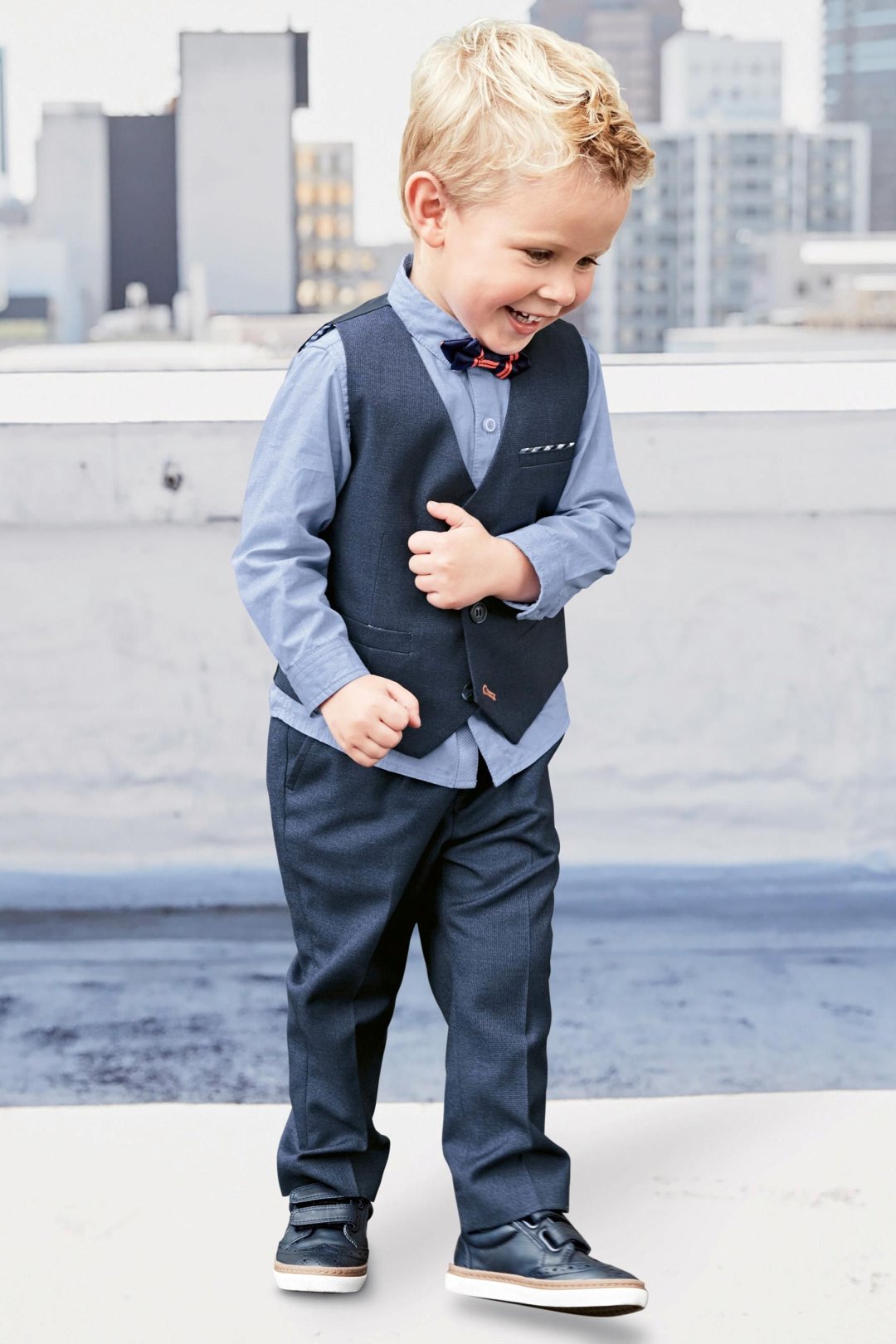 This little one has the effervescent energy to get the dance floor popping so make sure he's got a party outfit to match. The dapper dude requires an #OOTN that is both effortlessly suave yet perfectly considered. In the presence of his pint-sized friends, he's about looking the part, having ALLLL the fun and not compromising an inch of his on-trend aesthetics. To fellow parents, it's all down to your amazing fashion choices, are we right?
The Fashion Fiend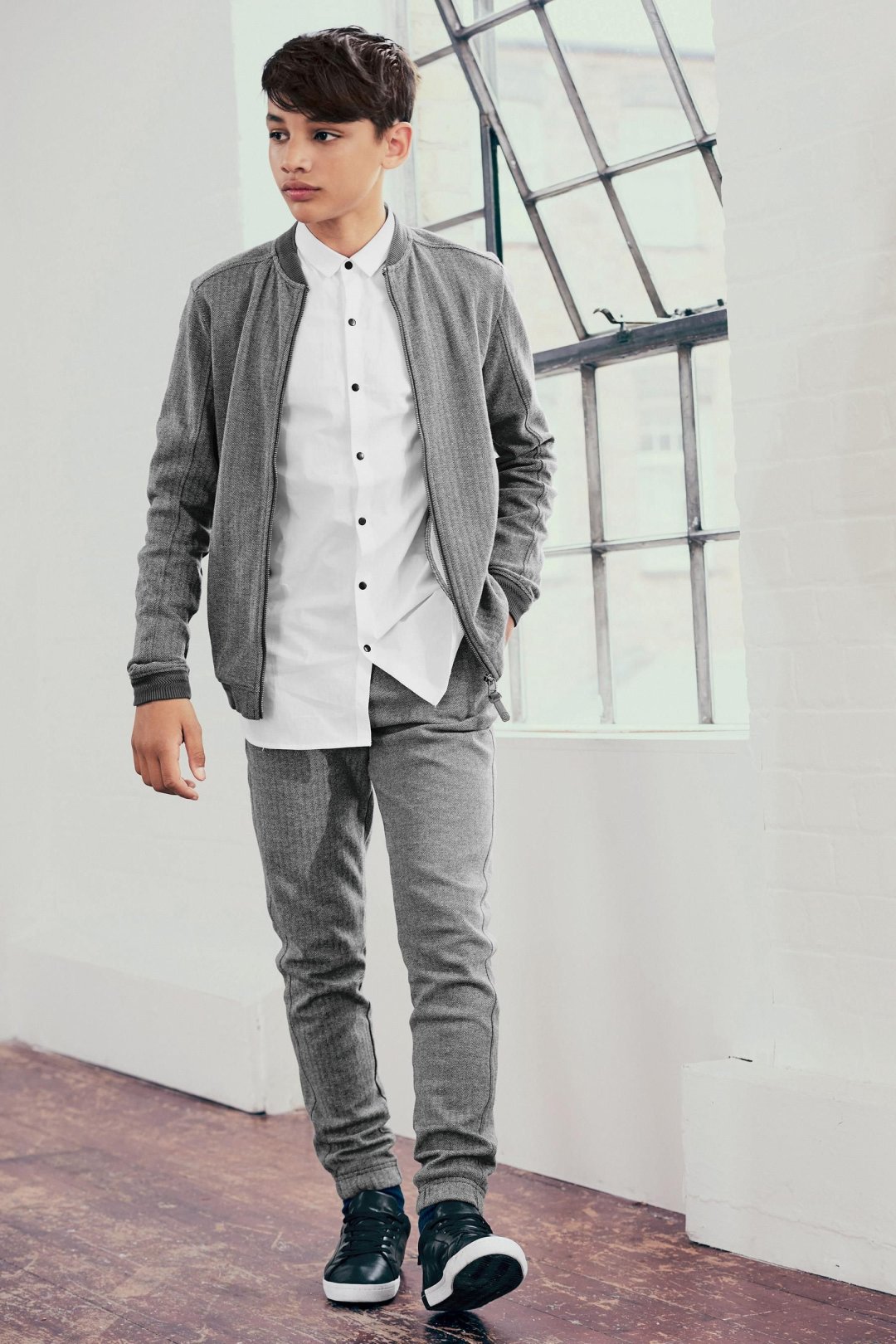 There's always one extra cool kid at the party, who, by the end of the night seems to have a gaggle of adoring followers *ahem* (we mean friends). They hang off his every word about football trials and how he's levelling up at an alarming rate on Pokemon Go…!
Basically, this one has his fash foot forward and isn't one to follow the crowd when it comes to his attire. In his eyes, there's room for a formal refresh with technical touches. And can we just note those on-point outfitting proportions? With this look your fashion fiend has what he needs to dazzle the guests with his cooler than cool attitude, not to mention the move-ability to bust a, er…move whenever the time calls for it.
The Time Honoured Tailoring Guy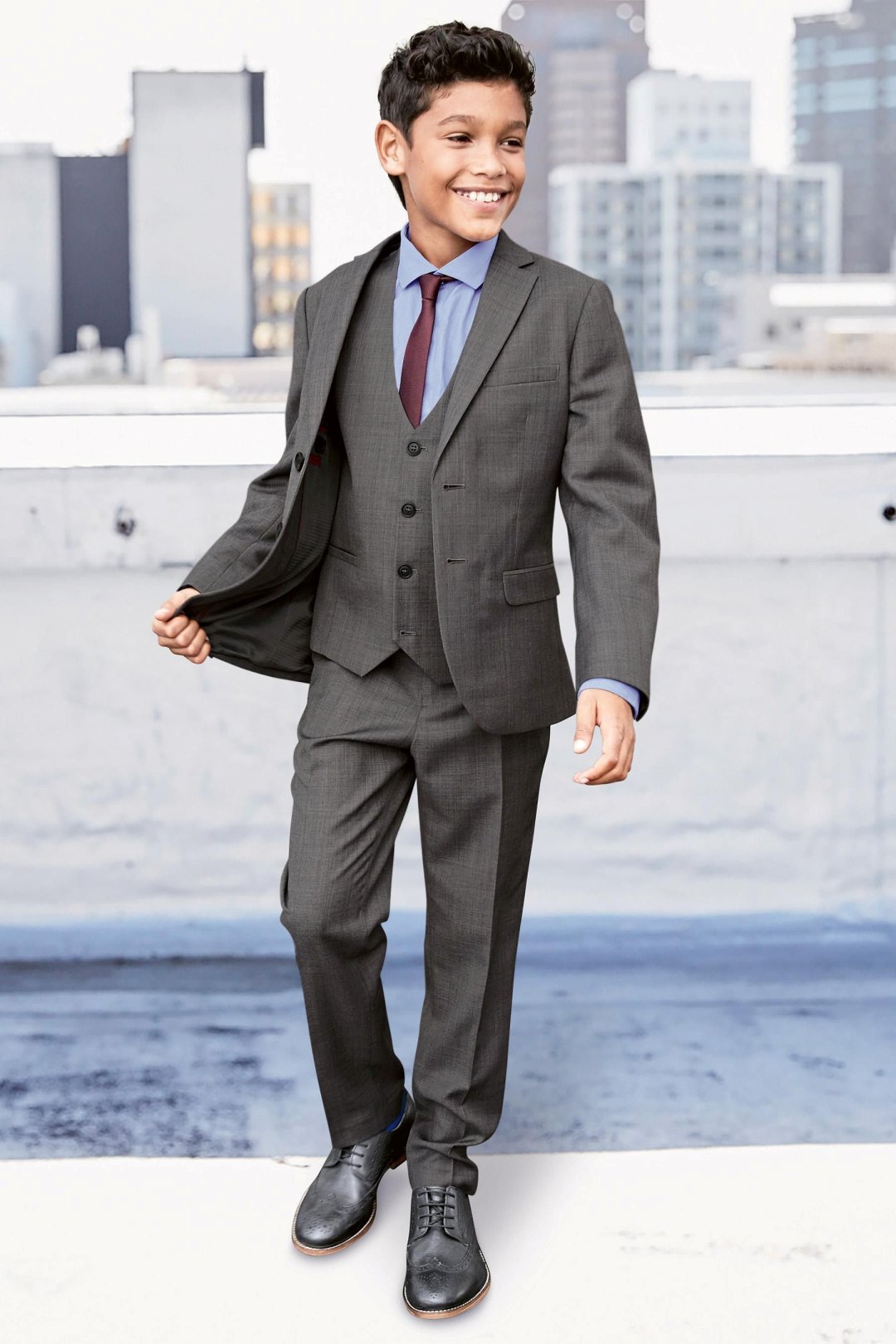 Now who doesn't love a classic man? Or, boy in this case! The tailoring guy loves to dress for the occasion and take cute pics with the fam to truly capture the memories (and remind himself just HOW good he looked that day!). This kid's the one to schmooze a group when necessary but can definitely enjoy a spot of chill out time in the corner. Sometimes the occasion demands the attention and ultimate outfitting of a "proper" suit and when that time comes – the time-honoured tailoring boy jumps at the chance to wow the crowds in a more traditional manner.
Now that we've given you the occasionwear run down, tell us if you can match these characters to the boys in your life! Keep an eye out for our girls post which is coming soon….
You might also like