It's time to transition your wardrobe from summer to autumn… and where's the best place to start? SHOES obvs! Even though we can count on one hand the amount of times our sliders have seen daylight, cooler weather is setting in and it's time to cover up our tootsies. If you feel like autumn dressing is a bit of a mine field (not helped by the fact our summer wardrobes barely got a look in!) – the simplest way to be on point for the new season is by upgrading your shoe-drobe. Jeans will always be IN, and we'll most likely be wearing them all season so find some shoes that complement your favourite pairs. Add a statement heel to the mix and you're on your way to achieving an enviable autumn arsenal.
So, back to shoes… There's a whole host of trends to choose from right now and to give you a helping hand (or foot!?), we asked our buyers to pick their most covetable pieces…
---
THE COLOUR-POP LOAFER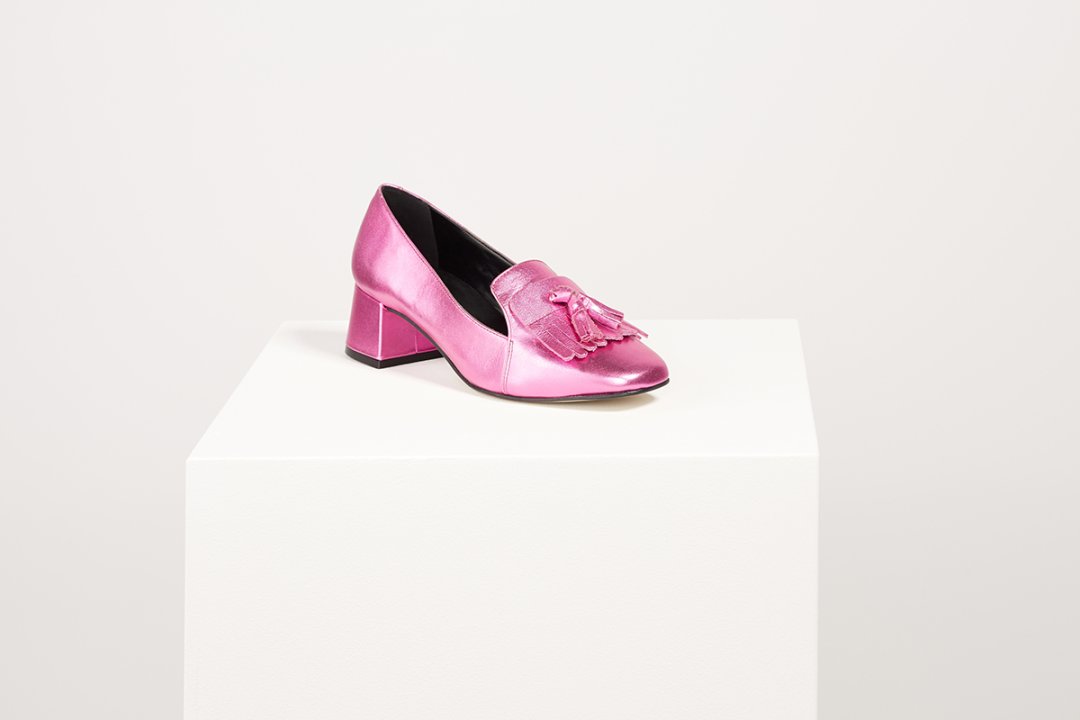 Now, if you're not a devout trend worshipper these might seem like something your mum/gran might wear. BUT – thanks to the catwalks, loafers have made a comeback. Think everything from super luxe suede, animal print, embroidered velvet and high shine metallics. Much to our delight, flats are the new heels so you can wear these during the day to elevate your outfit or in the evening for insouciant-chic vibes. Tip! For a catwalk nod, team with socks.
 THE EMBROIDERED BOOT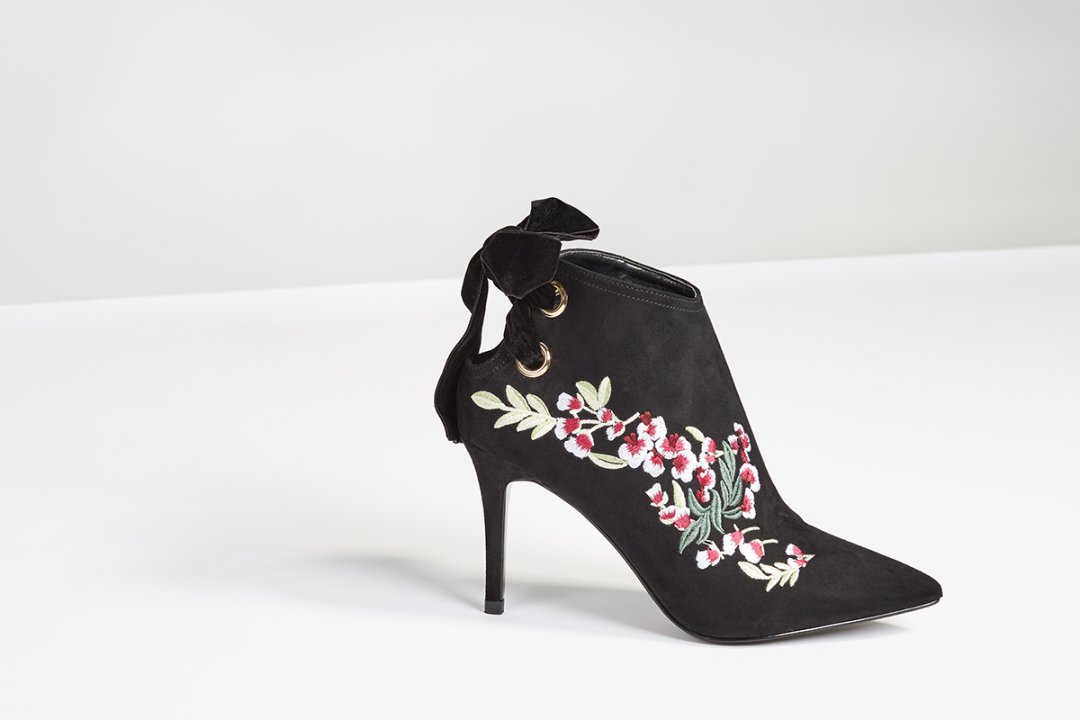 Along with this season's penchant for all things maximalist, these embroidered boots are a so-now way to elevate your wardrobe. The adorable ribbon tie and gorgeous gold eyelets make these an absolute MUST for party season. Wear with a party dress for a flirty-feminine vibe, or make these the hero in your office-to-out ensemble with a simple shirt and skinny jeans.
THE METALLIC FLAT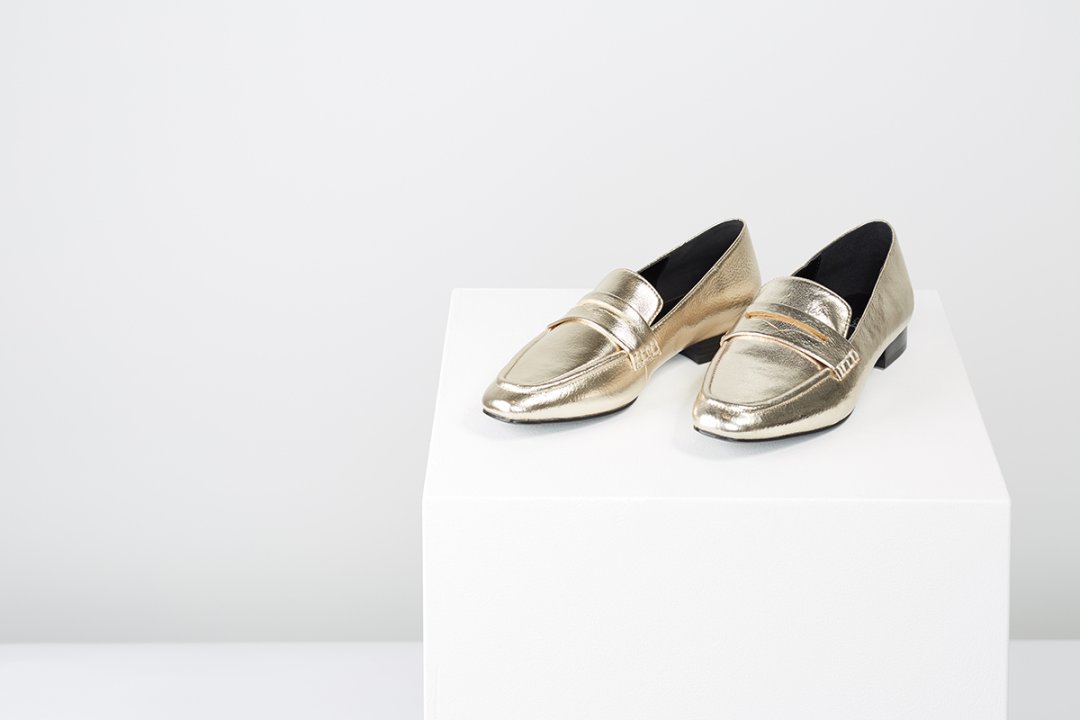 These are somewhat more accessible if you don't feel able to pull off the catwalk-inspired loafer. Staying firmly on trend in metallic gold, these are an effortless throw-on, whether you're off to work, drinks or a party – just dial things up accordingly. You might think flats are a no-no on a big night out but the myriad of cool colours and shapes available means they'll score you serious style points! Plus, these ones are made from 100% leather so no need to worry about blisters ruining your skills on the dancefloor…
THE VELVET ANKLE BOOT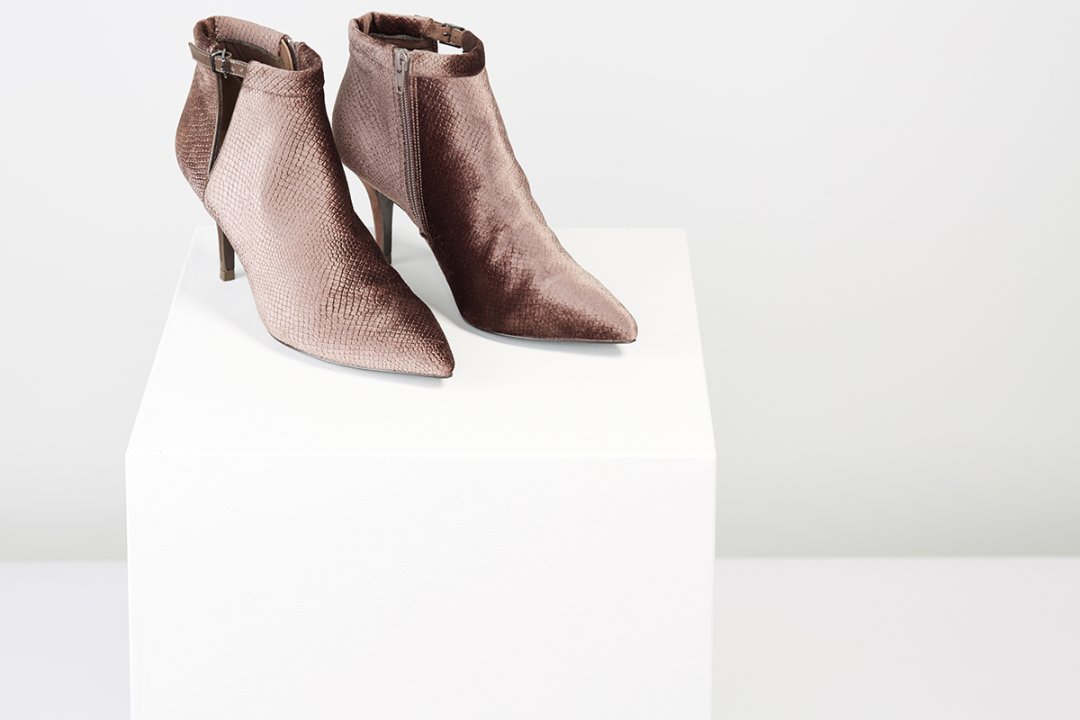 Velvet is the luxe new way to upgrade your wardrobe. It reappeared off the back of the maximalist trend along with sequins, lace and embellishment – but if that all seems a bit 'much', introducing velvet via footwear is the perfect solution. You can be as experimental as you like with these… going for full outfit impact and clashing with other textures or keeping the rest of your look minimal to let the boots do the talking! For autumn, we're thinking these would look FAB worn with a lightweight jumper nonchalantly tucked into a pleated midi skirt…
THE 90s LACE UP BOOT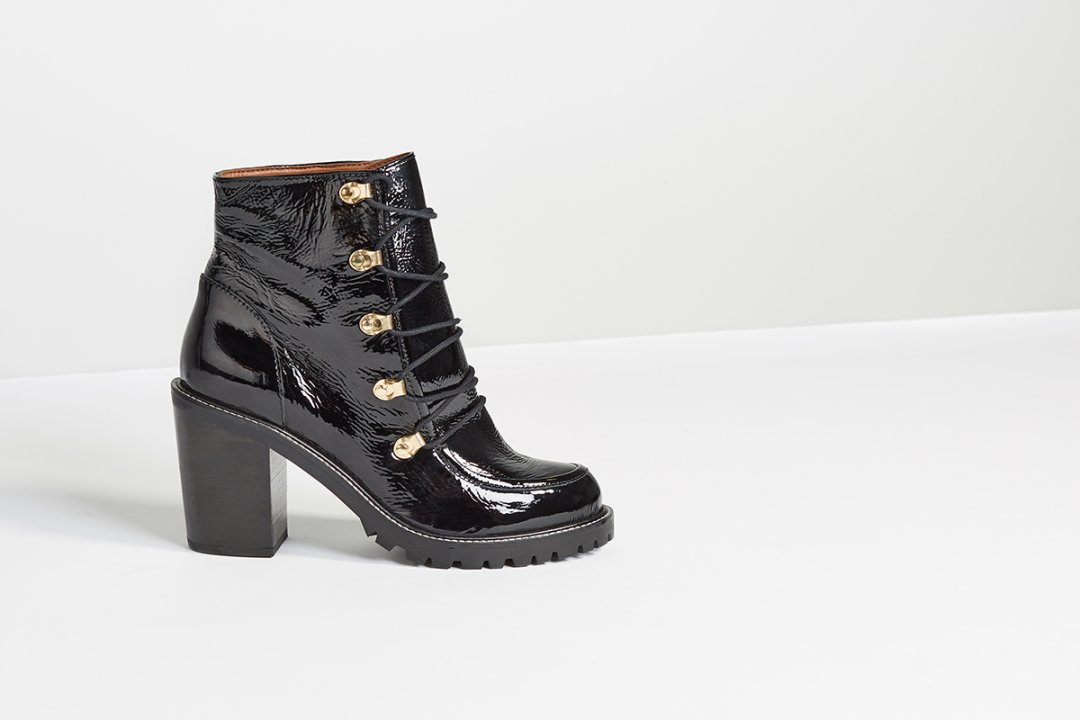 Thanks to the catwalk, the 90s have reappeared on the fashion radar with grunge-inspired pieces ready to give our wardrobes some serious edge. Want to toughen up your look for autumn? These patent lace-up boots are the epitome of cool – with an extra chunky sole and decent size heel. These scream off-duty model and will look effortless teamed with a leather skirt and socks or high waisted jeans and a oversize camo jacket.
So those are the 5 shoes you need now! Will you be snapping up some catwalk-ready loafers or super luxe ankle boots? Let us know which ones have you hovering over 'add to basket'… Or shop our women's shoe collection here.
You might also like