With the Easter holidays in full swing, the only thing missing is ☀️ . The lighter mornings and evenings have given us a taste of what's to come and we are SO READY! A dose of vitamin D has a noticeable affect on our mood and that of our kids but with recent plummeting temperatures, it's not so easy to come by. So we're taking matters into our own hands. Here's why the kids should be colourful this Easter…
---
W E A R   T H E   R A I N B O W
Why settle for one colour when you can wear ALL of them? As adults, we've come to appreciate the art of dressing ourselves happy and it honestly works… colour = good vibes! So let's ensure the kids are getting an equal share of the positivity. This 100% cotton geo print tee is the perfect Easter holiday purchase whether you're staycation-ing or vacation-ing. It looks 👌🏼 with denim dungaree shorts but also makes for perfect bedroom tidying attire at home.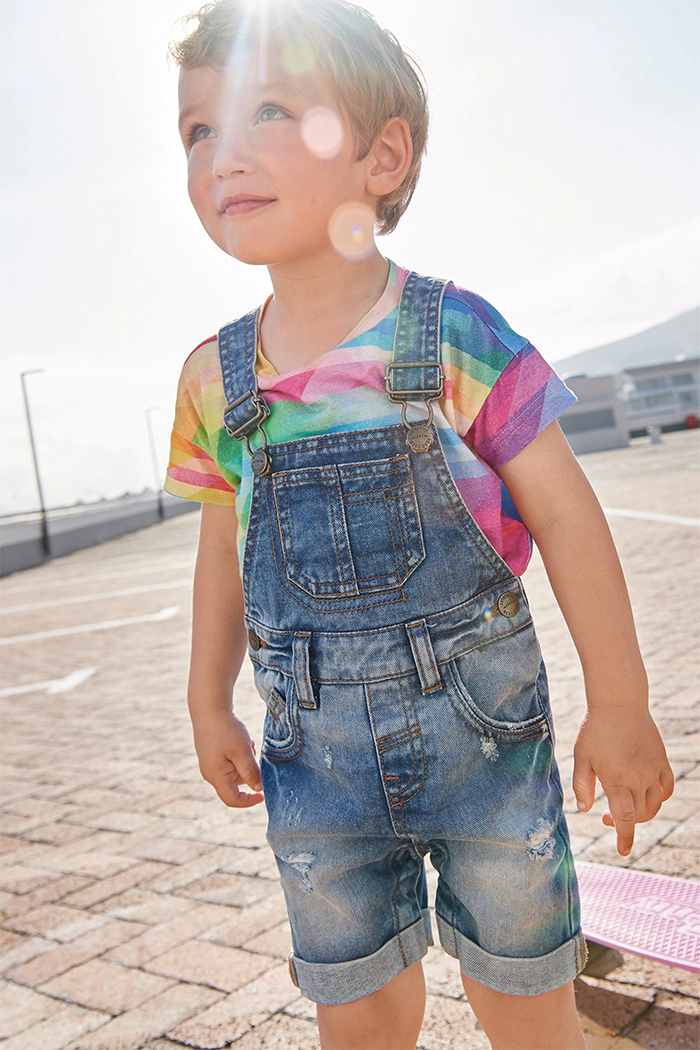 H E R O   B U Y
If there's one piece both boys and girls would LOVE to add to their non-uniform wardrobe, it's this COOL tee. Effortless grey marl ✔️ On trend slogan ✔️ All the colours of the rainbow ✔️ …You don't need any more persuading from us to sneak this into your shopping basket…
C O L O U R P O P   B A S I C S
Don't forget – basics are integral to a versatile wardrobe! This season, it's all about dialling up the saturation so hover over the below to add colour pop pieces to their wardrobe…
T H R O W   O N   A N D   G O
If you're jetting off this Easter weekend, you'll be looking for easy-to-pack pieces they'll get plenty of wear out of. This bright yellow embroidered dress is a great throw-on-and-go addition to her wardrobe. On holiday, style it up with sandals and sunnies. Back in the UK, pop a long sleeve top underneath and wear with jeans for a layered look that'll keep her warm. P.s. yellow is a key colour this season!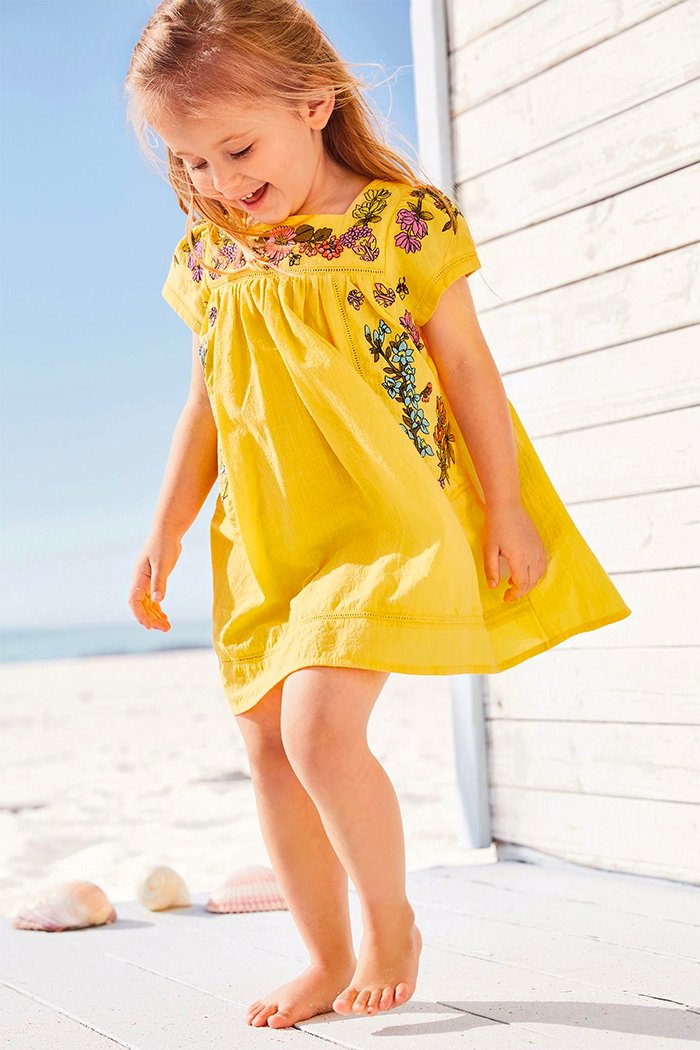 C O L O U R P O P   P I E C E S
Don't stop there… with plenty of brights to choose from, their wardrobes will be a beacon of colour! Our favourites include this cactus tee, this red cardi with adorable rainbow pockets AND these awesome rainbow hi-tops.

If you're feeling inspired to kit them out in ALL the colour this Easter, hover over the images to shop straight from this post. Or view our girls and boys collections.
You might also like