You might be sick of the word "hygge" by now but there's no better way to cosy up for Christmas. You can't deny the warm and fuzzy feeling you get on a dark winter's eve, walking past festively lit homes with that soft amber glow emanating from inside! It's the perfect way to balance out the often hectic nature of party season, by relaxing in ultimate comfort (and perhaps doing some Christmas shopping on your laptop in front of Elf!). To enjoy some calm before the festive storm, take inspo from four of our fashion faves – who've all shown us how they 'Next & Chill'…
---
If you can think of nothing better than jumping straight into your pyjamas after work, make like Chloe Plumstead and treat yourself to some Luxury Cotton Button Down PJs. Is there anything cosier than climbing into a freshly laundered pair, aaaaand tucking the trousers into fleecy socks? Ahem, quick answer: no. We love how Chloe's styled out the shirt with a cheeky knot – who said pyjamas had to be boring, eh? For her bedroom scheme, she's chosen soft greys and cream which are essential for creating a calming atmosphere. She's added cute touches like ultra-snuggly cushions and our must-have pom-pom throw. Like it? Hover over the pic to snap up your faves…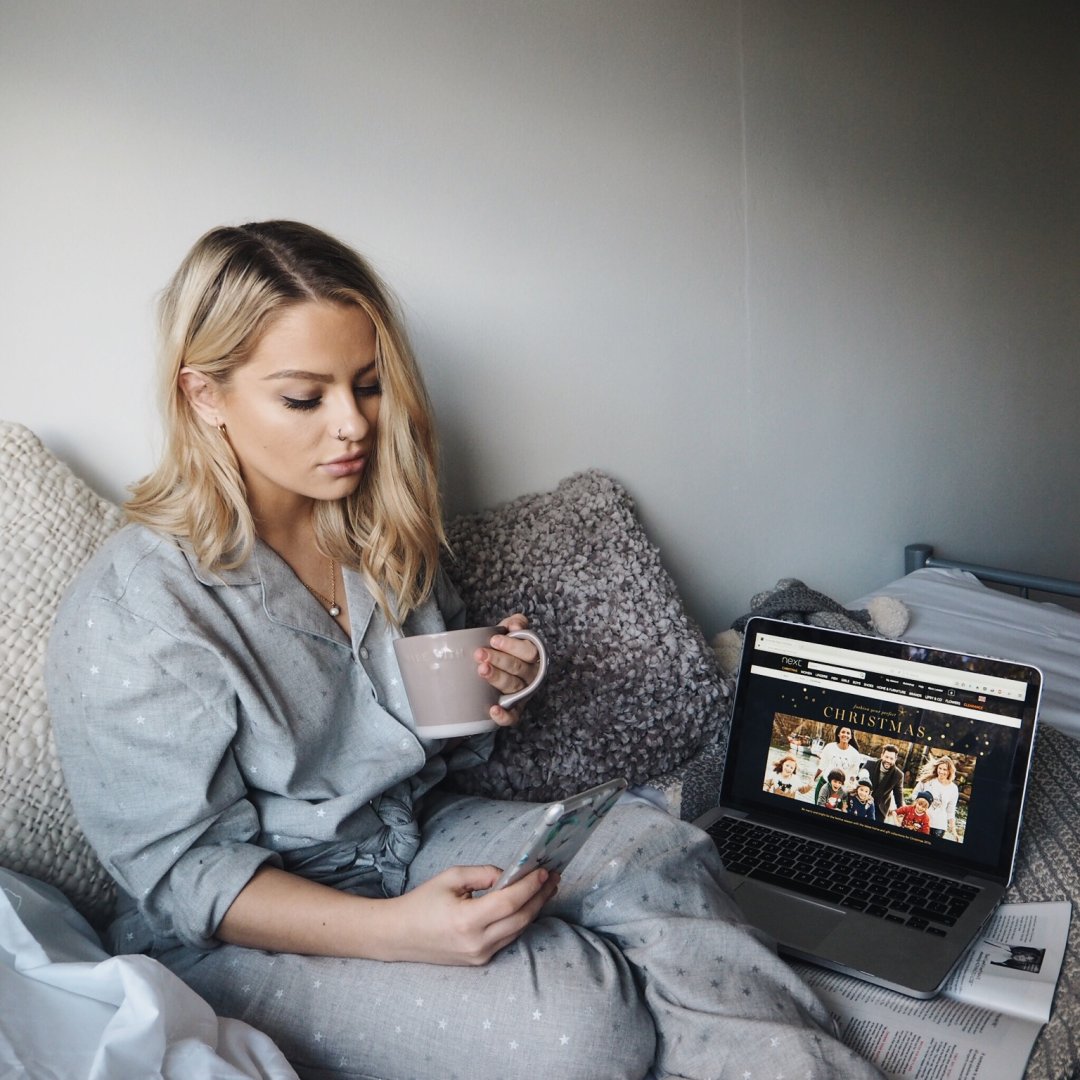 If destination cosy involves being on your bed, Naomi Harris's super luxe duvet and throw combo is the one. Does anyone else feel cheated out of sleep come 6am? During the run up to Christmas, why not have some R+R with an early night? It's essential for looking and feeling your best at the office party! Make like Naomi and give your bedroom that 'relaxation haven' status it (and you) deserve by investing in a sumptuous new throw and cushions, then pour yourself a cuppa to get you through the remainder of your online xmas shopping. Also, as a side note: never underestimate the rejuvenating power of a fluffy dressing gown and slippers – you'll totally get what we mean as you slip into these after a hot bath… ahhhhh.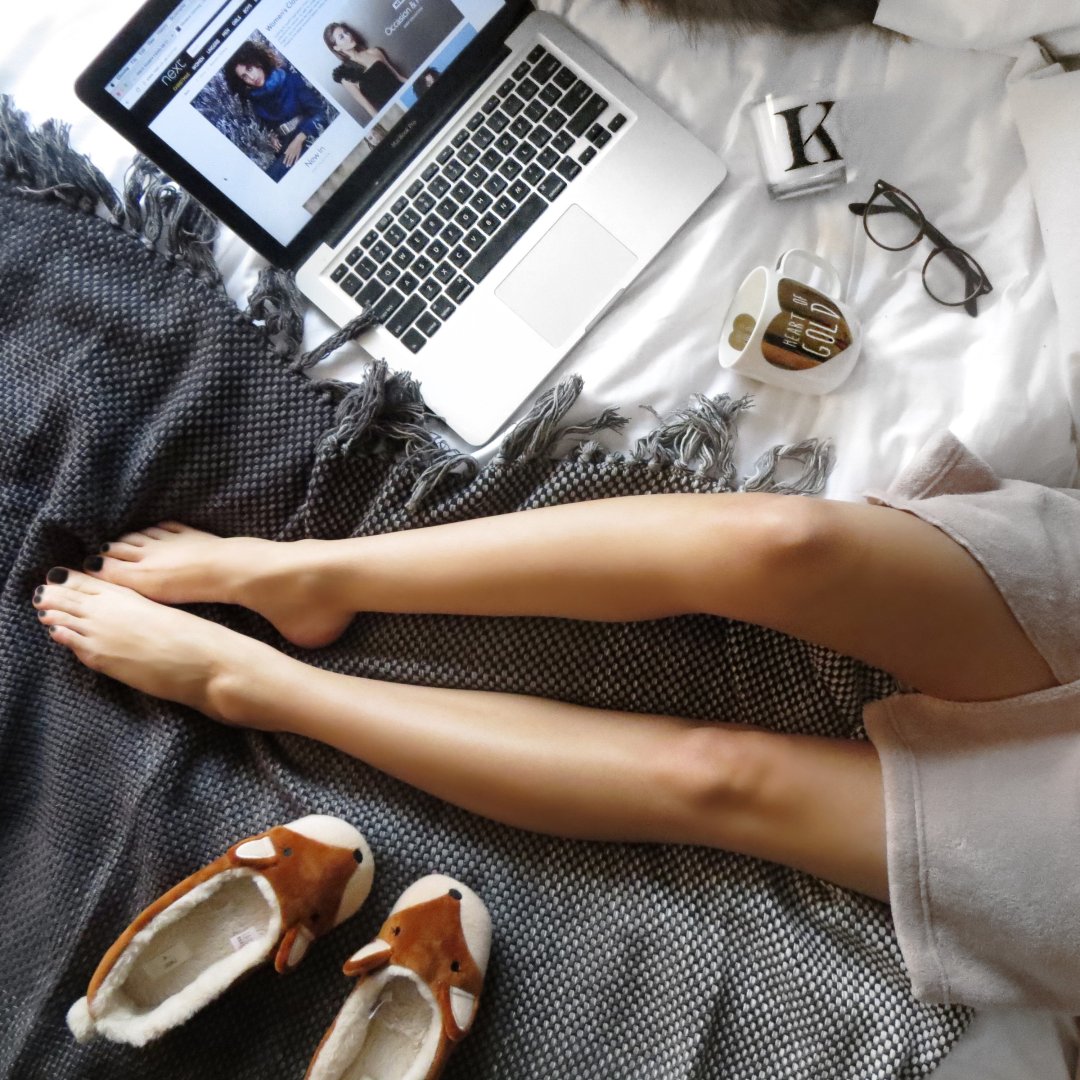 Carly Musleh's idea of chillin' (and one we can totally get on board with) involves a towelling robe for max hotel-luxe vibes! She's gone for ultra-hygge feels with faux fur throws and cushions which we can vouch are *the* snuggliest things ever when you're curling up on a winter's eve. Whether you're napping on top of them (yes, we have been known to disco nap in such a manner), or using them for added warmth on top of your regular duvet set up, they are a must-have winter purchase! If you're wondering why grey seems to be the go-to hue – it's because a) it's a neutral and goes with everything and b) it's not garish, so as far as creating a haven is concerned – it won't overrule the theme.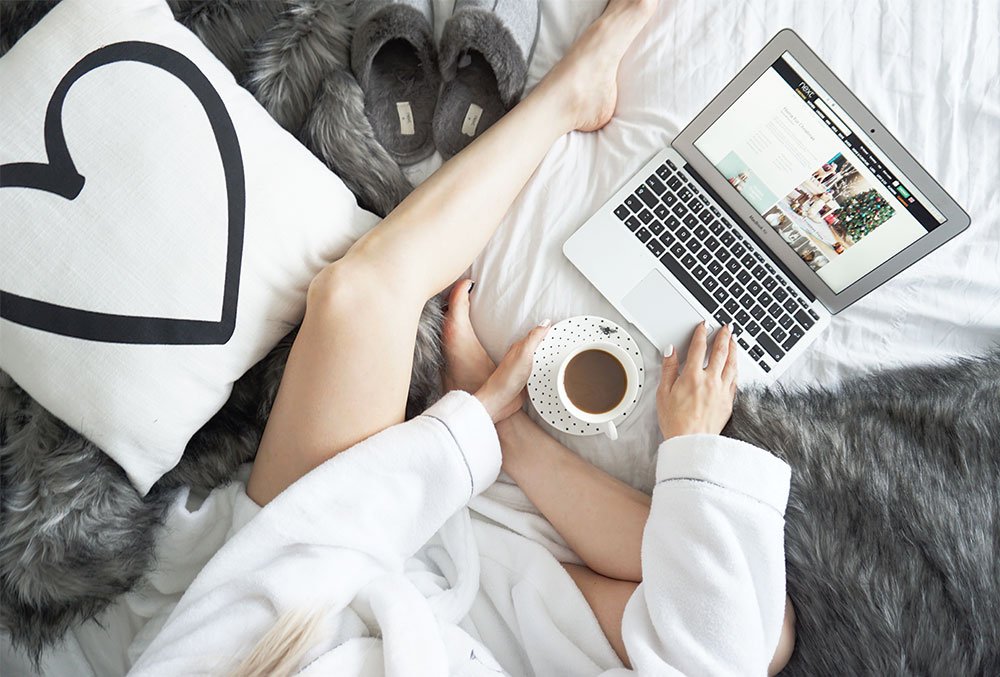 When it comes to maxin' relaxing, Charlotte Buttrick does it in a touch of cashmere, and we don't know about you – but it's making us want to overhaul our current loungewear options and replace them with sumptuous tops and bottoms. Christmas pressie idea, anyone?? The luxuriousness doesn't stop there as she's gone for snuggly slippers and matching faux fur throw which we can highly recommend if you're all about the feels. Adding to the boudoir vibes is this velvet cushion and of course, candle… because no-one's chill-time should be without a calming scent!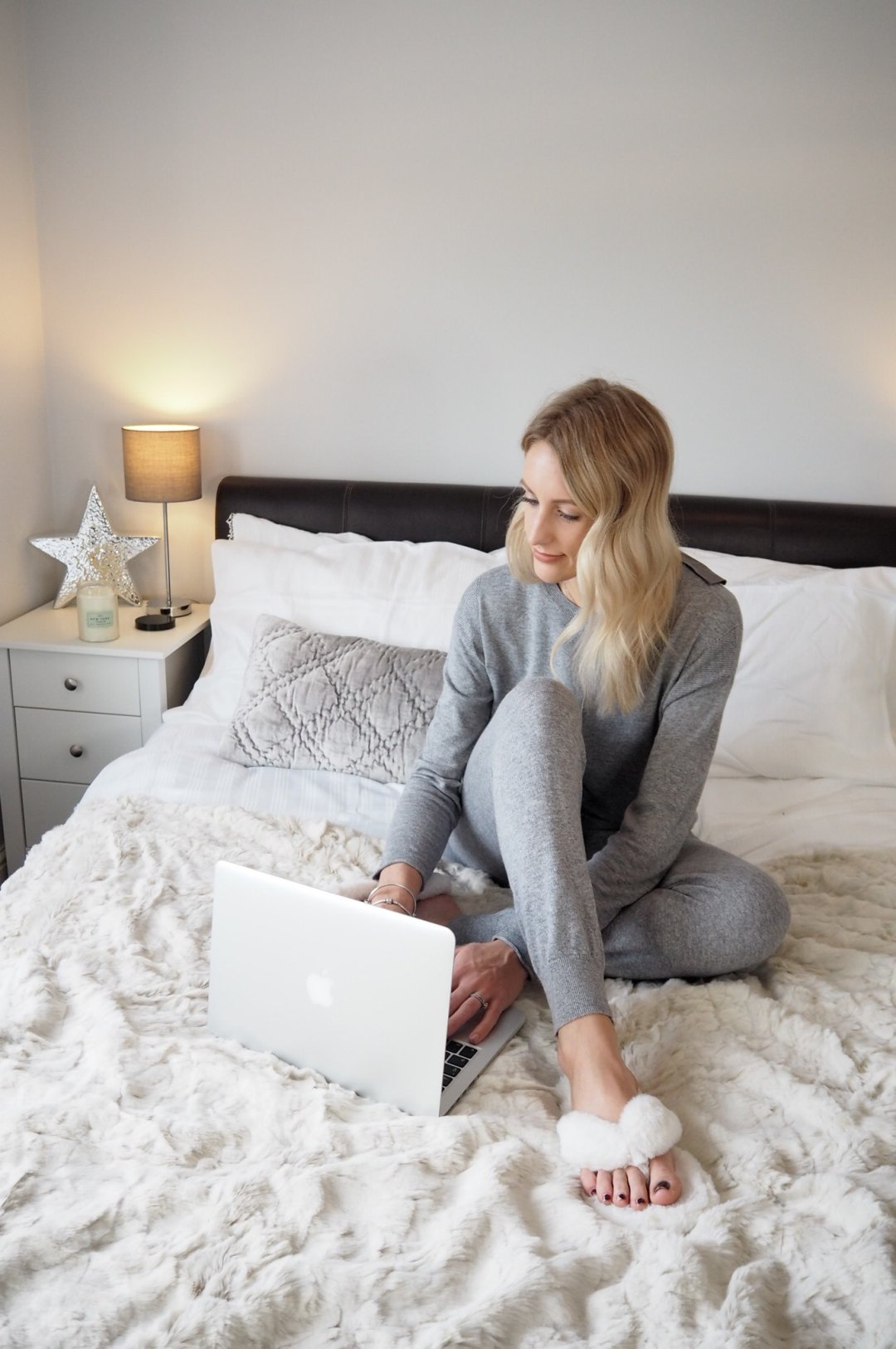 Do you always make time for chilling? What is your relaxation set up like? Tweet us a pic or upload to insta using the hashtag #NextAndChill! Or if this post has you wanting to expand your cosy collection, Order by Midnight for next day delivery at next.co.uk.
You might also like