Despite the weather being unusually mild, it pays to be prepared! So with winter, and dare we say it
Christmas
on the horizon – we think it's time to cosy up with NEW homeware! Transforming your bedroom into a winter haven is possible with beautiful weaves, soft textures and sophisticated prints. To help inspire you, we've gathered our must-have pieces…
---
S U M P T U O U S  T E X T U R E S
When the temperature starts dropping and the nights draw in, we find ourselves panic-buying things that will add warmth and texture to our bedrooms (because sometimes a knitted hot water bottle just doesn't quite cut it!). This year, we're taking a more considered approach to cosying up.  Tactile textures are things like woven blankets, knitted cushions and luxury faux fur. Choose the pieces that best suit your current décor for example – adding a statement throw into the mix will give a nod to winter whilst keeping you warm at night. Try draping it over your bed – think 'almost-falling-off-but-not-quite' for an instant (not to mention super Instagrammable) bedroom update.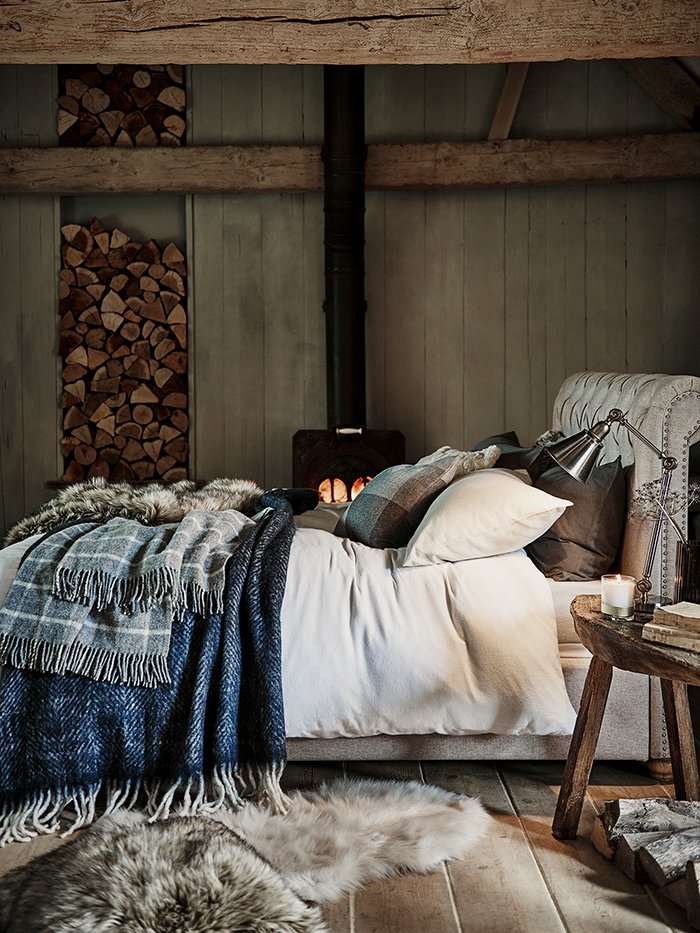 F A U X  F U R  L O V E
Our go-to way of cosying up for a cold snap is with faux fur. Instantly adding chalet vibes to your room, there's nothing better to return home to on a cold winter's night. Large throws are a quick and easy way to drastically change the aesthetic, whether laid on the floor or strewn across your bed – they're a must-have luxe touch! We also love how they look draped over an occasional chair, so if you have one in your room, give it a go…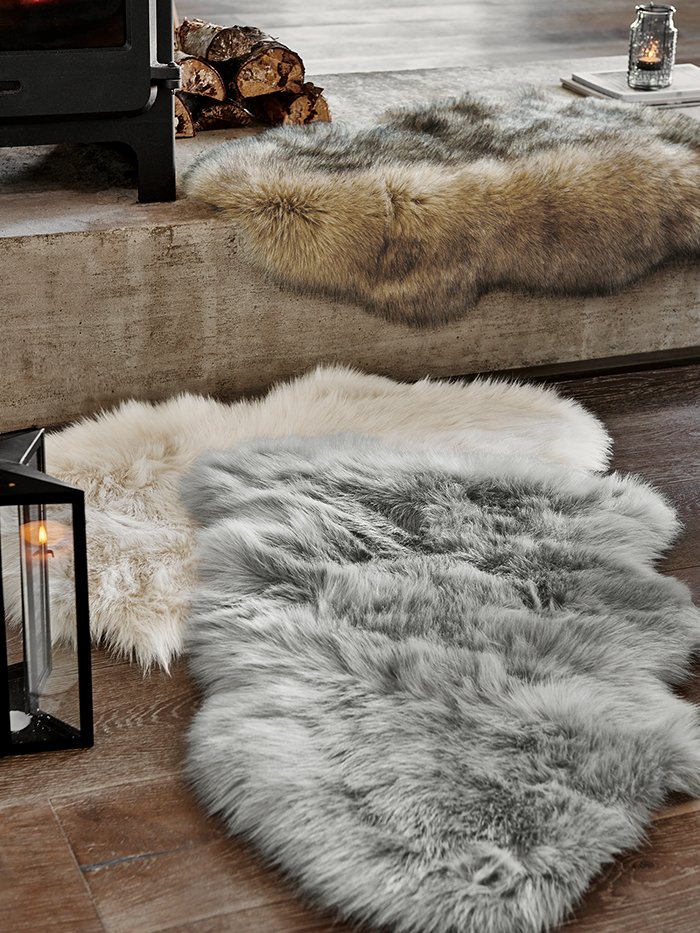 T H R O W – O N  T H R O W S
Now these are just asking to be snuggled up in! The thought of putting on fresh PJs and curling up with a good book here is enough to get you through a cold and wet commute, so treat yourself! Allow yourself some 'me-time' by transforming your bedroom into the ultimate relaxation haven. Fleecy blankets will guarantee endless comfort after a longer-than-you'd-like day at work, plus they're super indulgent for film night AND when you have guests to stay! Worthwhile investment – ✔️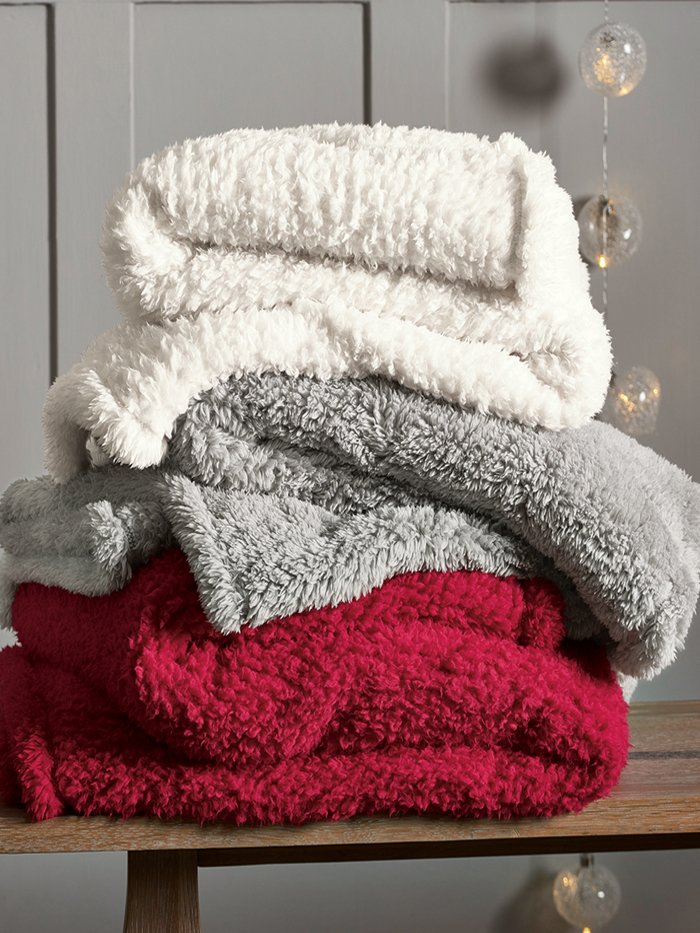 F I N I S H I N G  T O U C H E S
Consider your colour palette. For some, prepping the home for winter is ALL about festive colours of red, forest green and gold but if you're looking for something with longevity – consider unexpected (but seriously chic) hues like charcoal and midnight blue. With these, you can create an effortlessly cosy oasis of calm which is JUST what you need when hibernating away from biting winds and rain.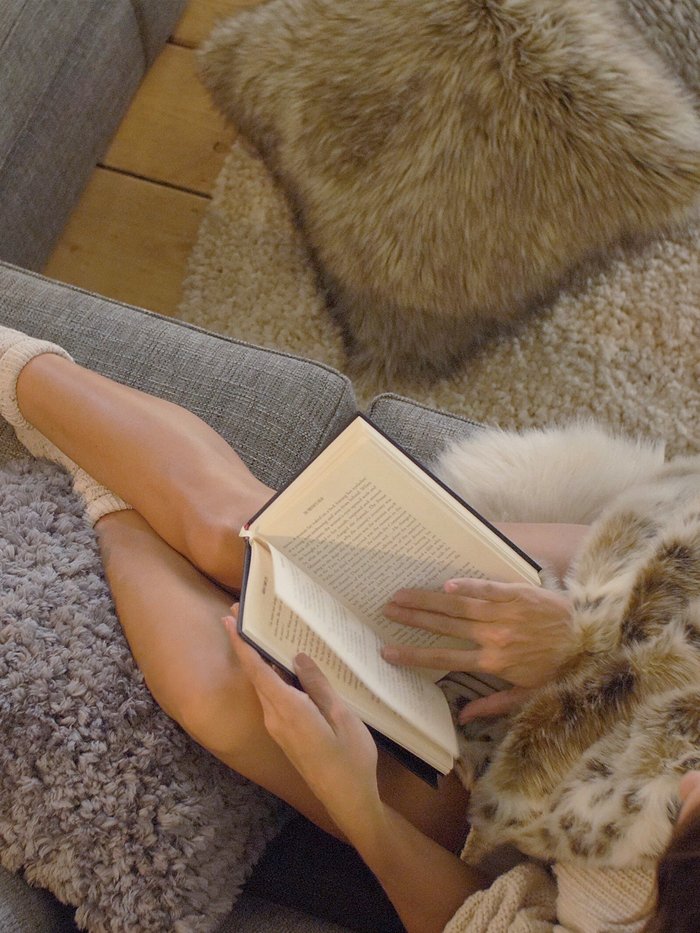 If you're ready to start prepping for the winter nights, let us know what you'll be introducing to your bedroom décor via Twitter @nextofficial! If you like what you see here, hover over the pics to shop straight from this post or get inspired by checking out our latest home trends. 
You might also like