Thinking about that match on Tinder? Then it's time to take the plunge! You arrange the date night and we'll sort the outfit. September is a great time for a dating refresh and nothing boosts your confidence like a killer new look.
A first date can be a tricky thing to navigate, trying to impress without appearing desperate. Dresses are usually a safe bet and in this gorrrrgeous autumnal lace dress we guarantee you'll feel like a million dollars. The three-quarter sleeves are a demure look while the flirty lace adds a touch of sass. This little number will see you from drinks to dinner and potentially, dancing! (Ok, let's not get carried away…!) Speaking of dancing… you'll want some killer heels to elongate your pins. These lace-up ones are cool and sexy all at once, just be sure not to tie them too tight around your ankles – you don't want a severe case of pins and needles ruining your vibes…
A small yet statement bag is next on our list to carry all your date night essentials. We LOVE sequins and there's nothing better for giving your look a bit of pizzazz, plus it'll no doubt prove a talking point! You could sling this one across your body or clutch it depending on how you feel (and if you've got a jacket to carry too). Don't forget to take powder for touch-ups, lippy to make your face pop and of course – a little bottle of spritz to smell irresistible! Equally, you won't want to forget your phone which will keep you company when he pops to the loo, equally you can use it if an 'early exit' is necessary…! Shhh, we won't tell if you don't!
Order all these items by midnight to knock 'em dead tomorrow. AND if you share your current season Next outfit using the hashtag: YourNextAdventure, you could win a trip to Tuscany! More details on that here: next.co.uk/share-with-next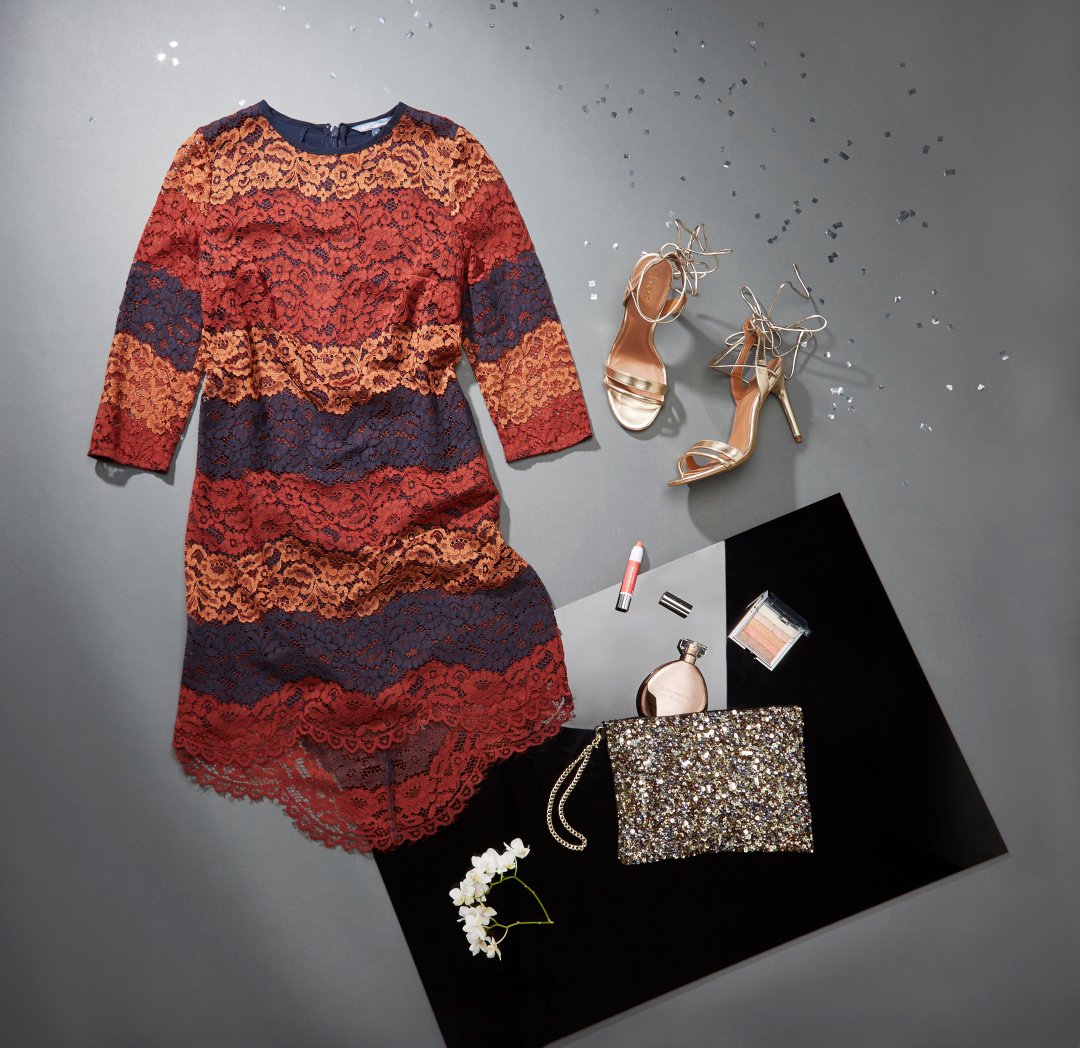 You might also like