Packed a little person off into the playground this week and spotted their arm straying further than it should from the sleeve? If that cold cuff area has been weighing heavily on your mind we've got one solution that we're particularly fond of right now – the down jacket.
---
For about 60 million years, natural down has been protecting small animals from the elements. It's no wonder that after all that time it's become pretty good at it too. If you haven't already, now is the time to consider it as an outerwear option for kids. Thanks to fashion's cyclical ways, down jackets have been in and out of the mainstream consciousness quite a bit over the last decade. You can't argue with their ability to keep us warm and smoosh into very small spaces.
To the uninitiated, something as light as down may seem counterintuitive as an outerwear option. But in fact its feather light composition is very effective at insulating. The down used to fill the jackets create tons of tiny air pockets which trap warm air and therefore retain heat. So if they've been running around, the heat generated from their bodies will stay firmly inside the coat – maintaining a comfortable temperature.
For practical parents, you can rest assured that these jackets have elasticated hoods and cuffs for extra protection from the wind and rain, they're shower resistant, have zippered pockets and of course – come with a pouch to pack them away in. They're also machine washable and come in cool colours. We know how important colour choices can be to little ones (even if their whims do change with the wind…) so we're bringing 6 options to the table for their consideration this season. Tap the image to shop straight from the blog, or for big kids, head here to check out our adult options. Let us know @NextOfficial what you've gone for!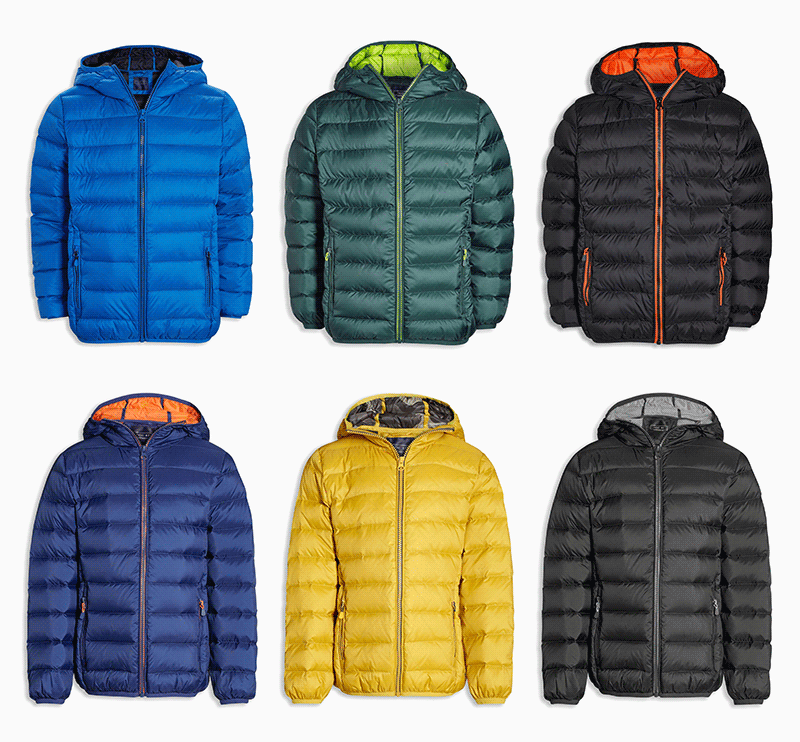 You might also like