Despite the recent heatwave, rain is never far away – so we're here to help you incorporate some dreamy desert vibes into your next home update. British Summertime can mean sweltering conditions but generally as a nation we're always prepared for torrential downpours and struggling temperatures! Good old Blighty 🙄 So with that in mind, why not transform your home into a calming oasis that can be enjoyed with doors and windows both open AND closed? Here's how…
---
Bringing the outdoors in is becoming increasingly popular as we look to harness a sense of wellbeing and tranquility within the home. It manifests itself in many different ways, for example it's not just about cleverly positioning your newest succulent – elements of the Great Outdoors can be introduced through prints and natural materials.
One of our favourite pieces from the Desert collection is this monochrome textured rug (hover over the item below to shop it!). It's totally got that bedouin vibe going on, and we love the way it pops when contrasted against wood. Also if 'zoning' is your objective, a rug like this creates a real focal point which you can use to divide the space. If you're coming into this with tepid anticipation – you could use printed soft furnishings to dip your toe in. That way, you can test how it's all looking by adding or removing pieces where necessary.
The presence of natural materials like wood, seagrass and resin will instantly give your home a sense of calm – particularly when paired with greenery. There's something very relaxing about wooden furniture and luscious leaves! Equally seagrass and wicker-effect pieces add to the desert charm – simply dot them around the place to create synergy with the rest of the décor.
Will you be updating your home to incorporate some dreamy desert vibes? Hover over the items below to shop straight from this post – or browse the whole Desert collection here.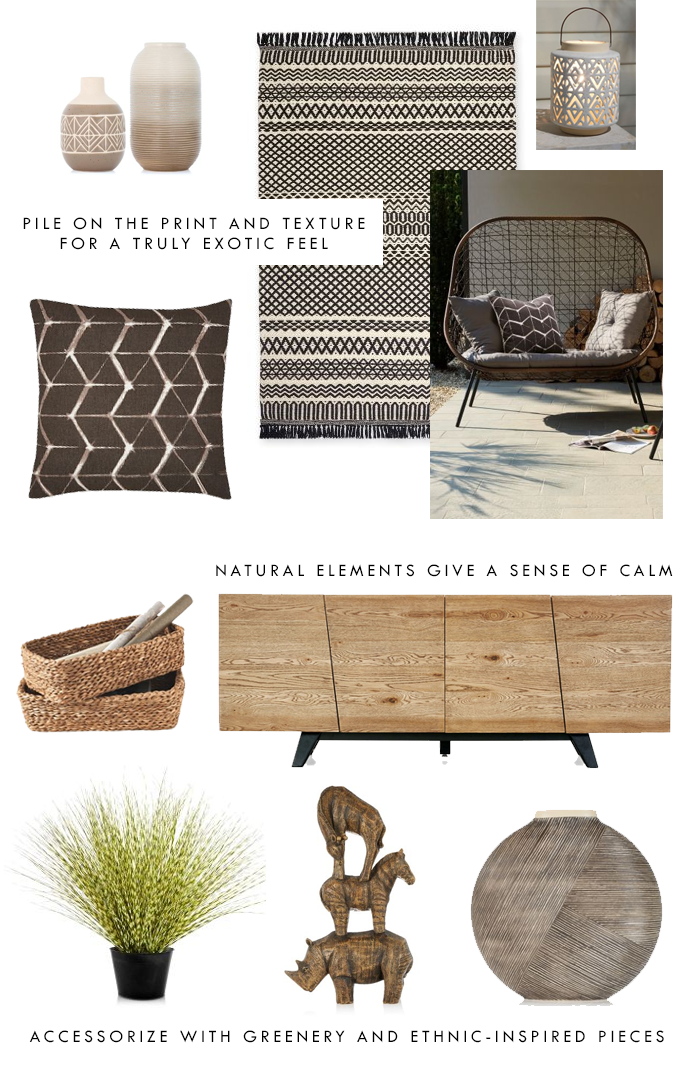 You might also like