We've all become a bit obsessed with Emma Willis. Not only is she bossing life – having previously been a model and most famously a TV presenter – she's also mum to three along with husband and former Busted band member, Matt. Last season, we hooked up with Emma to discover more about her style and turns out; WE WANT IT. Her laidback approach to every day dressing is effortless. She totally understands the importance of being comfortable but thanks to her iconic coiff and cool-girl attitude, is able to make every outfit awesome. Needless to say, her spring '18 edit is brimming with covetable pieces…
---
"I tend to mix smart and casual. Usually a hoody with a blazer paired with some oversize trousers – basically layering, so you can just strip off if it gets too hot."
Emma's style is uncomplicated, just the way we like it; "My style is unfussy, classic and relaxed." It's unsurprising given the demands of a hectic lifestyle but she absolutely owns it, never missing a beat – unlike her earlier years; "When I was younger, I remember wearing a mini skirt, knee-high boots and a battered – and not in a good way – band T-shirt and it just looked rubbish. It was the Nineties so that's my excuse!" 
So what are her thoughts on fashion now and how it helps express individuality? "I think it's great if that's naturally in you to do that but I think a lot of people just think why can't I look like that person if you can just throw it on and it works." To Emma, it's more important she feels comfortable; "I want to feel like me rather than a perception of me that isn't real."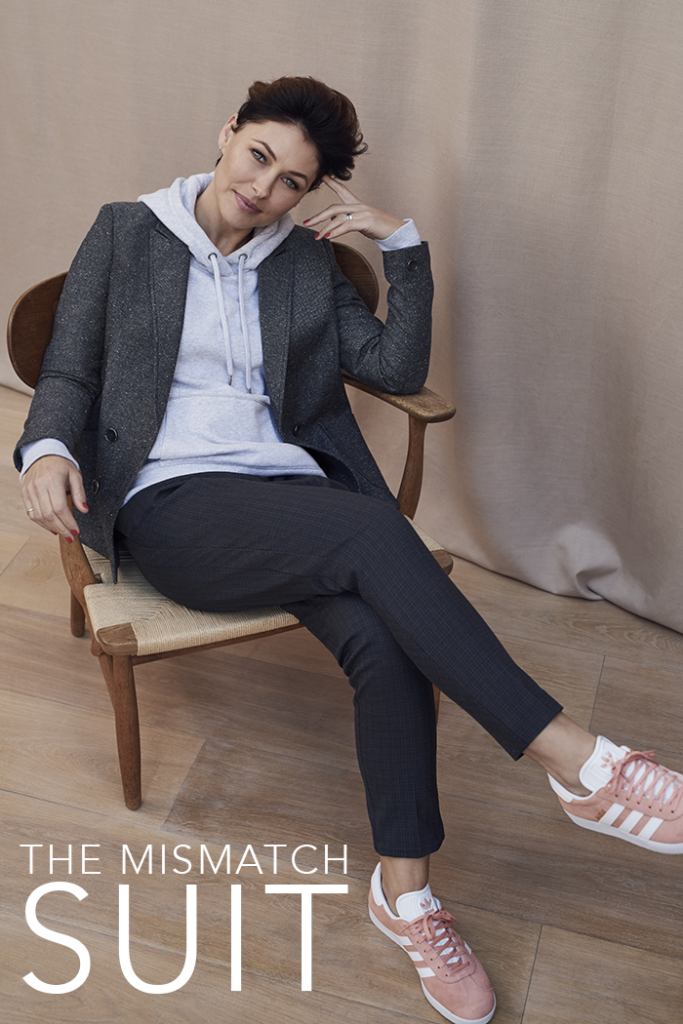 "I think a suit gives me the most power – I mean, I don't know if it actually does but wearing one makes me feel comfortable and confident."
It's important to feel a sense of renewal at the start of a new year, whether that's a clear body and mind having downed tools over Christmas, or perhaps feeling your best self after buying some new clothes. You should be strutting into the office with confidence not reluctance – take note from Emma; "I think a suit gives me the most power". Forget your perception of suiting as stuffy and boring. Make it fun by playing with proportions (i.e. oversize blazers, wide leg trousers) or introducing some colour. Despite Emma's style erring more on the casual side, she's comfortable in a tailored ensemble; "I would say I definitely feel the most myself in a suit".
Though as far as New Year's resolutions go, Emma's not making any promises; "It's always the same and I always fail every year – and everyone that knows me, knows that I always set it and fail: it's to be on time."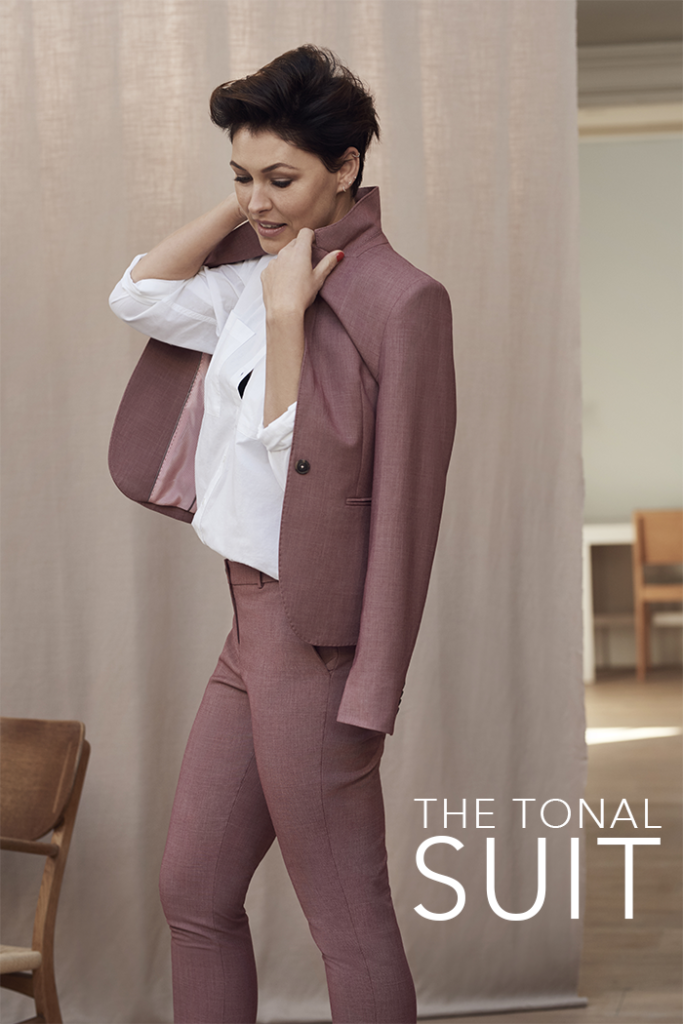 "Trust your gut. In every aspect of life, but definitely with clothes."
When it comes to getting glammed up, Emma has strong opinions on sticking to what you know; "If you're going out and you think oh I might try this tonight, don't just wing it if you've never worn it before […] otherwise you can end up not feeling comfortable and then your night is rubbish and nobody wants that." She also believes that feeling glam comes from underneath; "If you have an amazing set of underwear on, just keep building on that and everything will feel great." But then bursts out laughing because she admits to never actually wearing a matching set…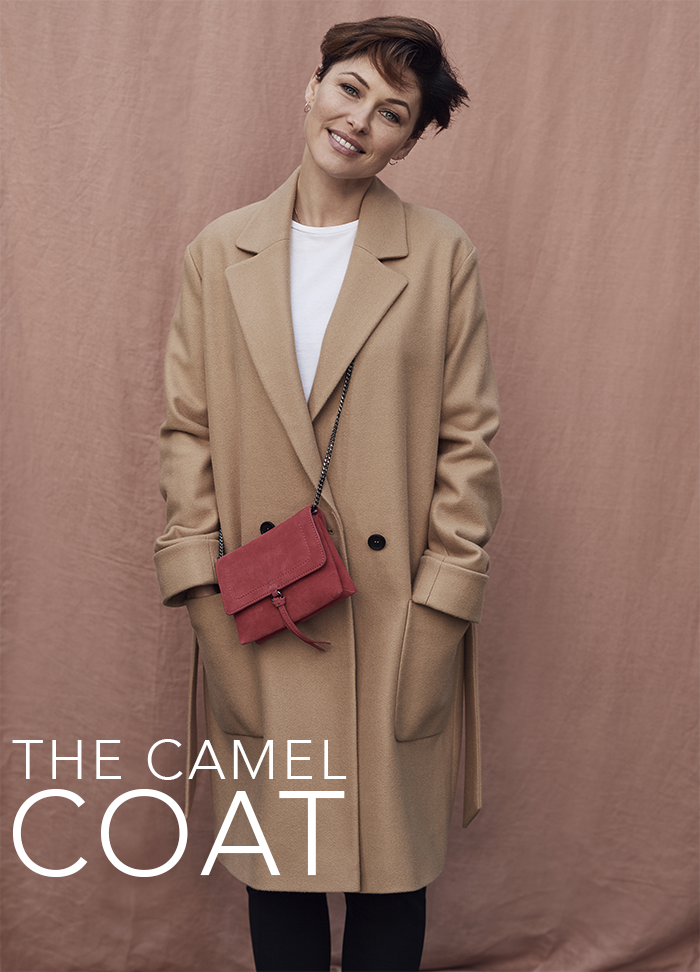 When it comes to make-up, Emma's a big fan of getting dressed up but also likes relaxing without make-up; "When you're on camera you have to wear quite a bit so when I'm at home I don't wear any apart from mascara." And what about her workout regime for the new year? Well, judging by her toned bod she's already a total gym addict; "I work my butt off in the gym – I box, and I go to reformer pilates and I try to curb my sugar addiction – true fact!"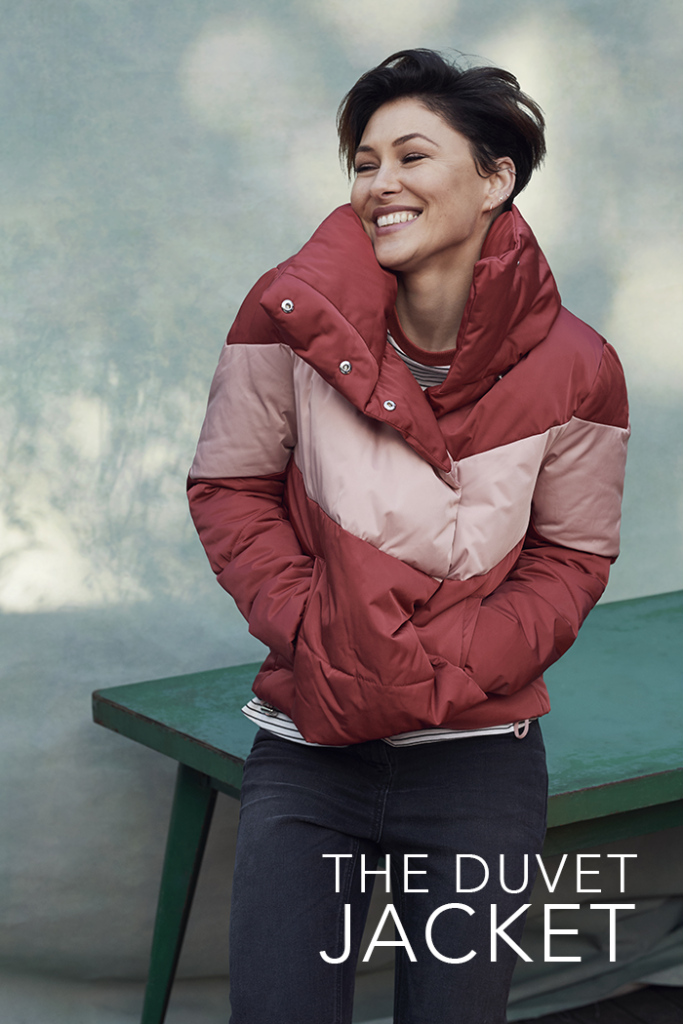 To discover more of Emma's latest edit, click here – and don't forget to let us know which pieces you're LOVING by tweeting us @nextofficial. If some of Emma's much-loved items have made their way into your basket, don't forget to include #ShareWithNext when uploading your snaps to Insta!
You might also like