Fashion Month is wrapping up in Paris next week and whilst our iPhone notes are full to bursting with must-have ss18 trends, it's quite unnerving to think October is just around the corner! For those who simply cannot wait to embrace next season's trends, we've compiled 3 effortless looks you can pull off now.
---
• I T ' S   A   C I N C H • 
Cinching the waist is by no means a new thing. Fans of the ladylike silhouette have been flattering their curves forever and just because we're transitioning into a season of mass layering – doesn't mean we shouldn't show off ours! Thankfully, the catwalks were awash with waist-friendly features, from exaggerated bows to simple lace belts. It's a trend that comes in many guises from excess shirting material to knot in myriad ways, simple detachable belts on outerwear and nonchalant wrap-tie skirts. Which of these has got your finger hovering over it?
S T Y L E   N O T E S
When it comes to tie-waist pieces, be wary about what you're layering over them. You don't want to throw on a jumper that covers the detail… nor do you want to look like you've had a rather large lunch when you haven't…!
• R E D   A L E R T • 
Everyone knows red is this season's must-have colour. Wardrobes all over the world have been saved from impending drabness and punctuated with cardinal, flame and scarlet hues (not to mention the other 50 shades of red in the spectrum…). But the standout piece to radiate from the catwalks of Fashion Month was the LRD. Little red dress? Got that? Yep… From mini to midi, deconstructed to shirted – all manner of dress shapes took to the runway. This season, we're all about the long sleeve.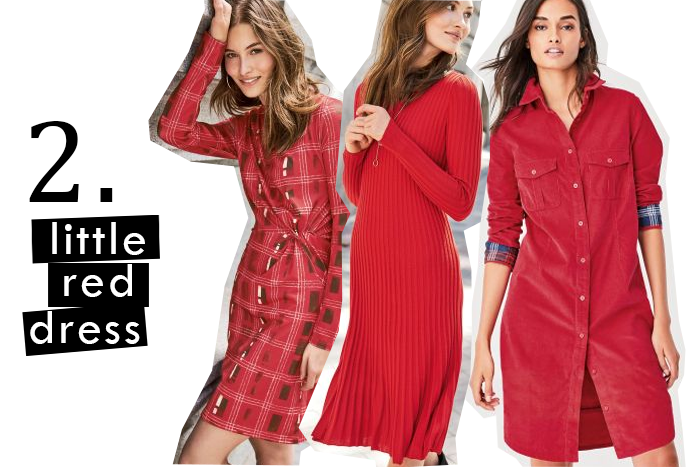 S T Y L E   N O T E S
Dare to be bold! Tonal ensembles or even red on red will award you style points this season. Avoid wearing with black. Go for a friendlier contrast in the form of white, dark wash denim or camel. 
• T H E   9 0 ' s  R E V I V A L • 
The humble puffa has returned to the fashion consciousness over the past few seasons – and shows no signs of disappearing. Whether you're coveting the layered look, want to give your after-dark ensemble an urban edge or simply need an effortless throw-on for the school run, the puffa coat is an investment worth making. Choose bold brights or jewel tones for a current take on 90s inspired coating.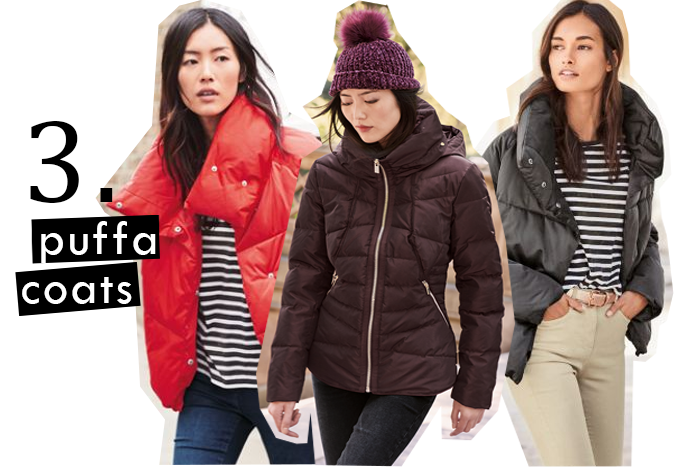 S T Y L E   N O T E S
Puffas, by nature, hold a lot of excess material so it's important to pair it with the right pieces to flatter your body shape. Generally, avoid cropped or ankle grazing trousers. Opt for slim leg jeans or a floaty midi skirt and heeled boots to give height. 

  .
Will you be snapping up any of these trends to update your autumn wardrobe? Hover over the images to shop straight from this post, or take a look at our autumn collections here. Lastly, let us know what pieces you're loving by getting in touch @nextofficial on Twitter.
You might also like