Most Dads have a lot of stuff. The temptation to hoard must be hard to resist when you're the man of the house! For homes chock-a-block with things that "might come in handy one day", buying a joke present that takes up more precious space probably won't be an option you favour. Happily though, you as the Father's Day present buyer are in charge and we, of course, have the answer! We've teamed up with menswear blogger Richard Offiong to bring you some #FabDad looks that will make for a fresh-threads Father's Day he'll love. He's even brought some adorable matchy-matchy boyswear to the table for Father's Day feels you'll be itching to show off in the group chat!
---
The quintessential mac is both versatile and awesome in equal measures. Richard's styled up this navy number in such a way that's smart enough for the working day or a posh lunch with the parents in law – and we're really digging how effortless it looks with simple white chinos! Its fit-in-anywhere look and breeze-stopping ability means the only thing you need worry about is making sure your dad doesn't wear it TOO often. So if you think this would slip seamlessly into his outerwear arsenal, hover over the image to shop straight from this post.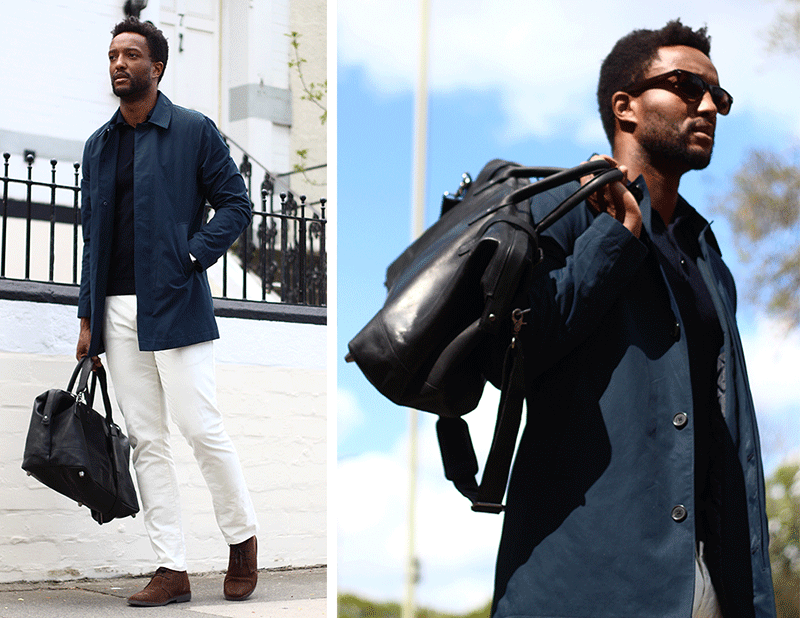 Navy not his colour? No worries. It's also available in stone which is ideal as we head into summer – making it the perfect throw-on for a saunter to the pub or a shower-proof addition to his 9-5 attire. Richard dresses it down with must-have fresh white sneaks and the marl cap of the moment. His choice of gentler colourings also makes for a super cute combo alongside his little one's dinky denim jacket – the "N'awwwww" factor is strong right there.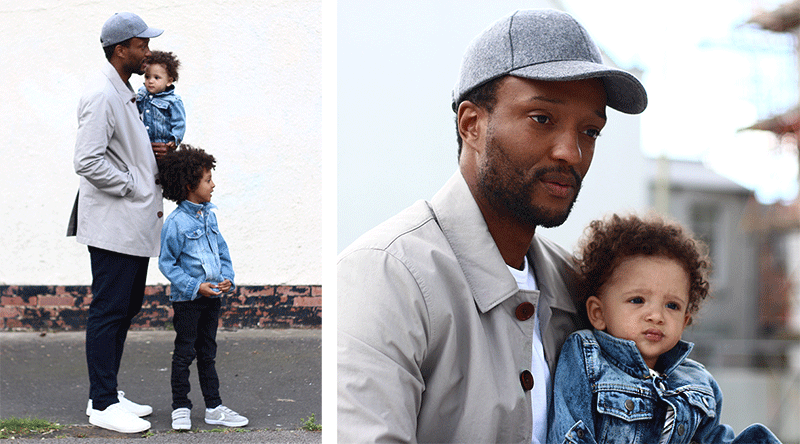 Ok so the final idea from Richard's enviable selection may not be typical Father's Day present territory, but a new tracksuit COULD be a much needed addition to your dad's Sky Sport Sunday viewing! Of course when it comes to our dads, the standard of loungewear is varying – so in an effort to keep it looking premium, Mr Offiong shows us exactly how it's done in grey, bobble-free coordination. Again, he uses box-fresh sneaks to complete this insouciant-cool ensemble… New Beamer optional.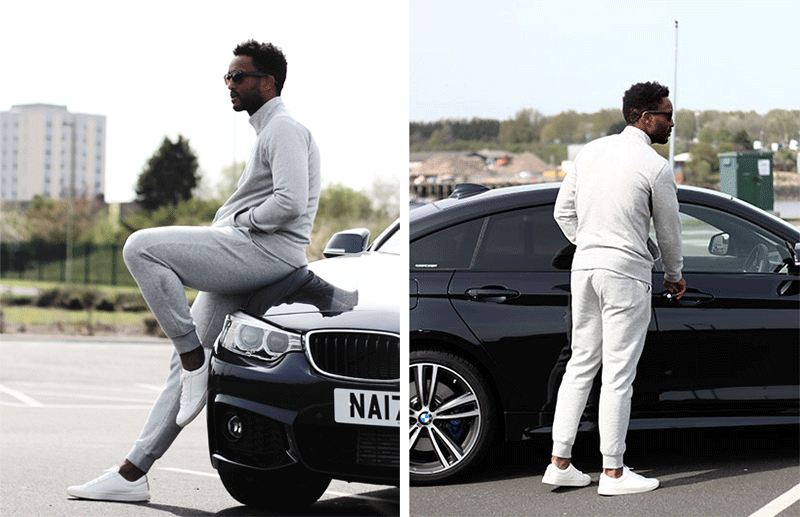 Have we swayed you towards the art of more practical present-buying? Click through on any of the above images to shop what you see and let us know what pieces you'll be bagging @NextOfficial on Twitter. If more Next menswear is what you need in your life then make sure you hit up @NextOfficialMan on Insta!
You might also like