Last week we shared with you some uber-covetable heels from Whistles but this week it's all about slipping into something a little more comfortable! And what better way than with new nightwear from Boden? Although we all love to feel glamorous during party season – it's hard to deny that being cosy and warm is a winning combo! With all the chaos of Christmas, it's nice to feel snug and relaxed – and slipping into pyjamas with a cup of hot choc ready to sip is definitely our favourite way. So, for this week's #GiftWithLabel – meet Boden!
.
---
.
Let's be honest, PJs are *always* a win-win gift; wife, mum or friend – they're a must have for every woman during the cold winter evenings. Take these luxurious Boden Red Stripe Pyjamas which are made from 94% cotton… the simple red stripe is effortlessly chic! We can totally imagine ourselves snuggling up in these after eating ALL of the festive food at Christmas. They're ideal for the instagrammers out there too – think of the flat-lay you can create with these beauts?? Just us?? Oh…
.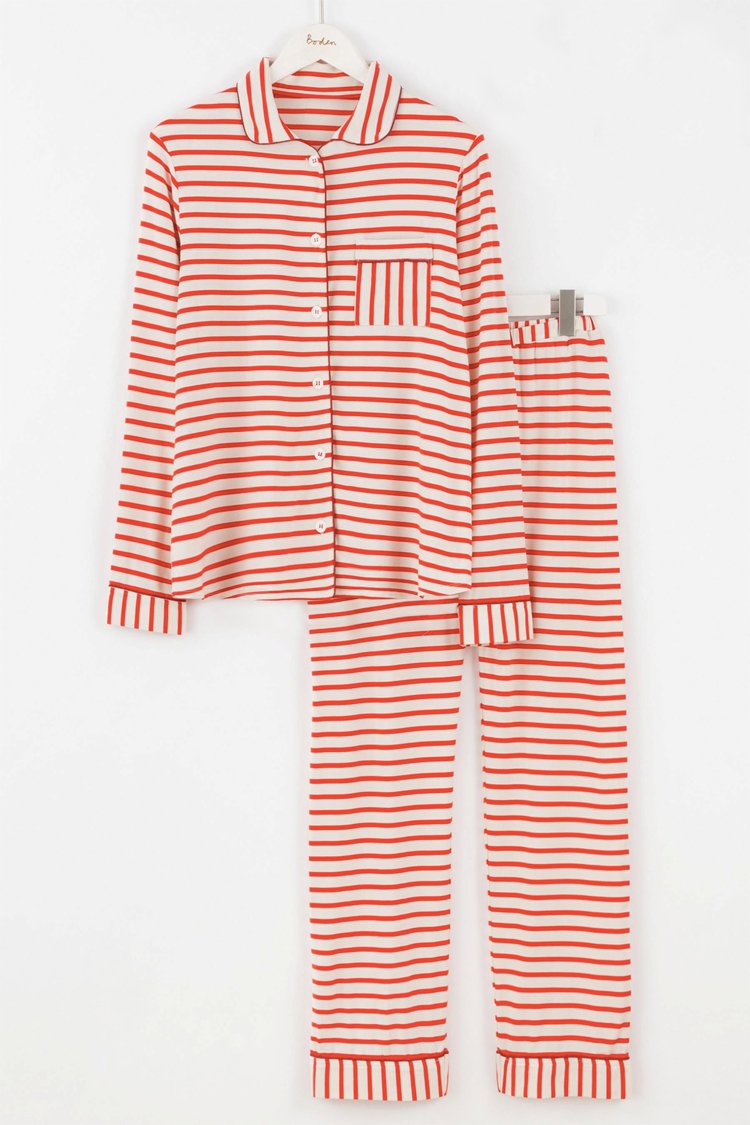 .
If you're feeling something a LITTLE more festive (whether you're shopping for yourself…ahem, or someone else), the metallic gold spots on this Pyjama Set are giving us major Christmas vibes! Still in a classic button-down style, these are guaranteed to provide the most luxurious of sleeps. How about that little ritual when you get home from work? Does anyone else throw on their dressing gown as SOON as they step through the door? All the more reason to ensure it's a super cosy one… If you (or the recipient) have mastered the art of cosy living, this should definitely be on your wishlist. At this time of the year, tartan is a must-have, making this cotton and fleece lined Check Dressing Gown the IDEAL gift!
.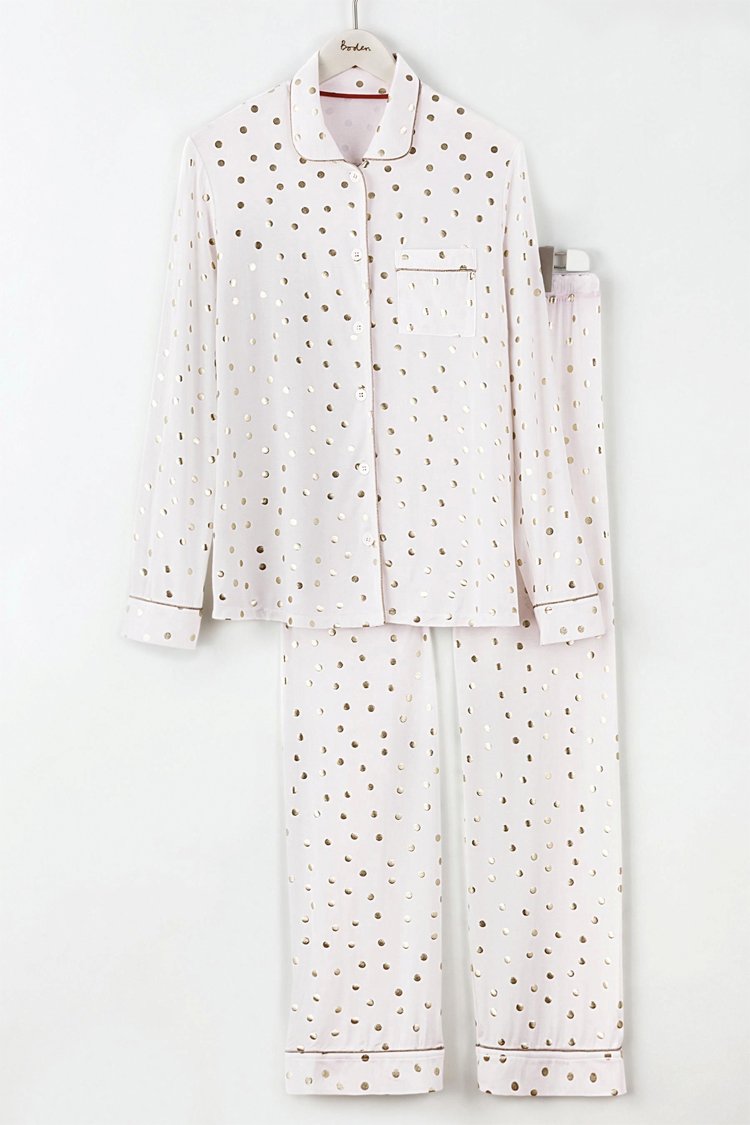 .
So have a think about who you're buying gifts for this year – we bet one of your nearest and dearest loves to get snug as a bug?? Or perhaps this has inspired you to up your loungewear game? Take advantage of our Order By Midnight service and have it delivered tomorrow. We're ALL about enjoying the festive period, so why stress about shopping? Shop HERE, and don't forget to follow LabelOnline on Instagram for more gift inspo! 
You might also like