With Glastonbury kicking off next week, festival season is officially a GO so if you haven't already – it's time to UP your festival fashion game! Despite the obvious need to pack your wellies and rain mac for a UK festival, it's important to have a KILLER outfit up your sleeve in case of freakishly good weather. So we've pulled together a few of our fave pieces from Label to inspire your last minute festival shop…
---
We all know that when festival season approaches, the rain follows – but this year we're feeling super positive for a Glastonbury weekend filled with sunshine. There's nothing worse than overdoing the layers, especially when you're stood in a crowd of thousands – so opt for an effortlessly cool outfit to keep you feeling (and looking) coooool.
Let's start with shorts! Ripped denim is ALWAYS a good idea, but when teamed with a band tee from amplified, you've got yourself a winner! What better place to rock the trend than at a festival full of your faaave musicians? So simple – yet SO rock-chic! To make it a little more appropriate for UK weather though, we suggest throwing on a lightweight khaki jacket – perfect for achieving those Kate Moss vibes.
We're finishing off with a lil' metallic..! It's likely you'll be living in a pair of Hunter wellies but you can NEVER be too prepared. We reckon it's worth packing some sunshine-ready sandals just in case that sun dance really does pay off. These beauts from UGG are definitely going in our backpacks! Not only will they add a pop of sparkle to your festival attire, but they'll come in handy for when you're jetting off on your summer hols too – winning!
Lucky enough to bag yourself a Glasto ticket? Then hover over the image to shop and Order by Midnight for NEXT DAY delivery! Or, if you fancy a lil more browsing – follow LabelOnline on Instagram and 'like' us on Facebook!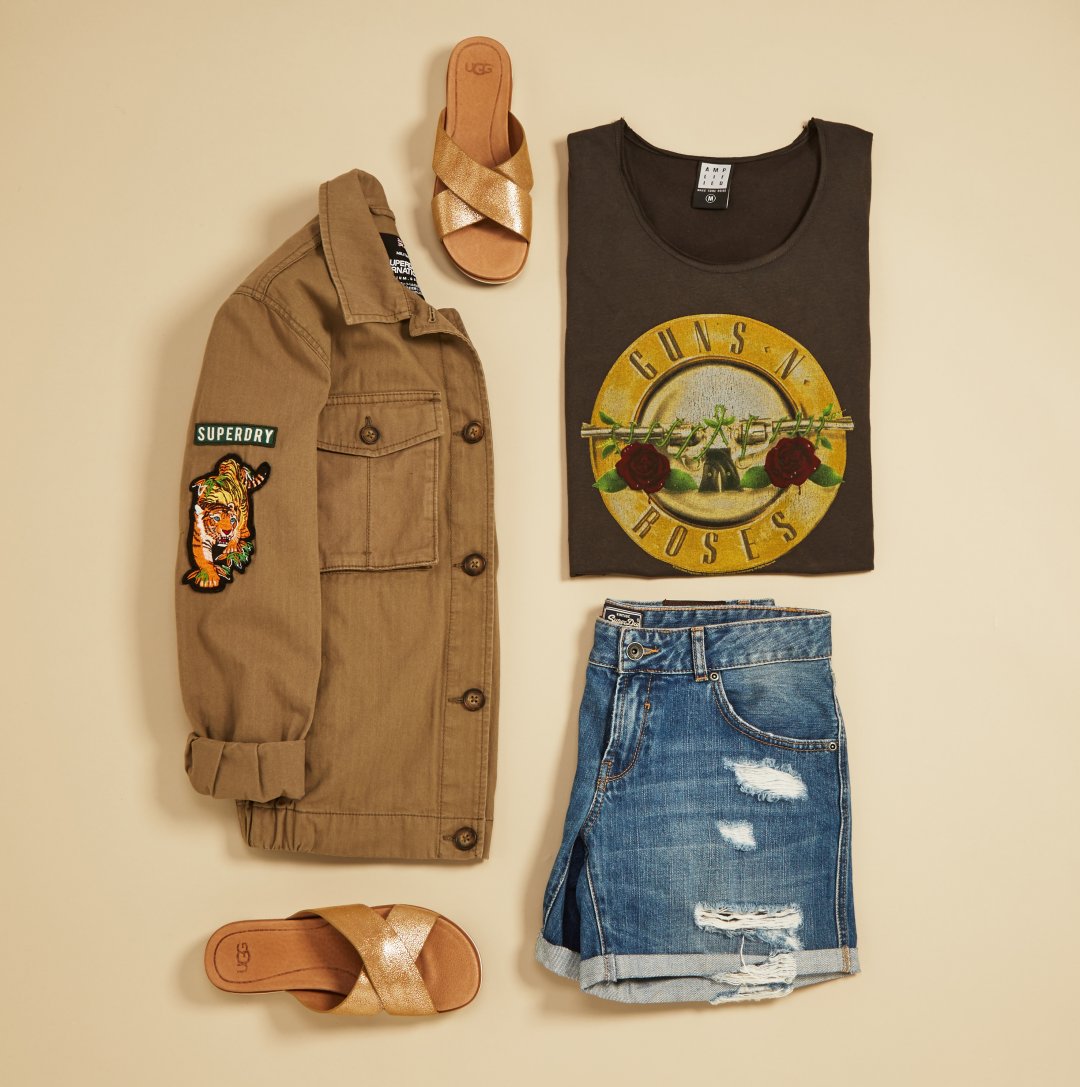 You might also like