From a Friday night on the razz to a Sunday afternoon sipping tea in the garden – short sleeve shirts are providing endless outfit solutions of late. Once you've got past memories of 'that friend' whose short sleeve shirt looks like they should be wearing a fanny pack in Trafalgar square shouting 'Gina! Where's MacDawnalds?!', you can start to appreciate the value they're able to give your warm weather wardrobe! Some may consider rules only as things to be trampled on, but even so, you need to know what they are to make sure you're breaking them conspicuously enough to show you know you're doing it. Here's a good base from which to get going…
---
Literally never, ever, unless you're doing fancy dress or work at NASA mission control, wear a tie with your short sleeve shirt. It's as simple as this: if you need to wear a tie, wear a long sleeve shirt and if you need to wear a short sleeve shirt, don't wear a tie. That isn't to say that lacking sleeve length means lacking formality. Whether patterned or plain you can nail formal without those extra bits of fabric – just look how damn premium that navy number looks!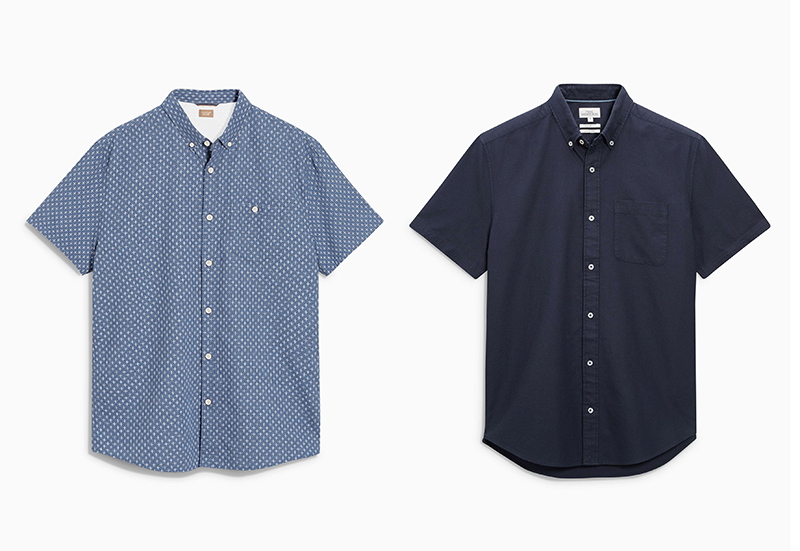 You've got so much choice with on-point printed pieces that there is zero excuse for rocking anything other than the very finest fresco-featuring fabrics. Textures too are everywhere meaning anything other than the best should be avoided like the plague. There's a whole wardrobe full here, but two of our favourites are below to give you a flavour.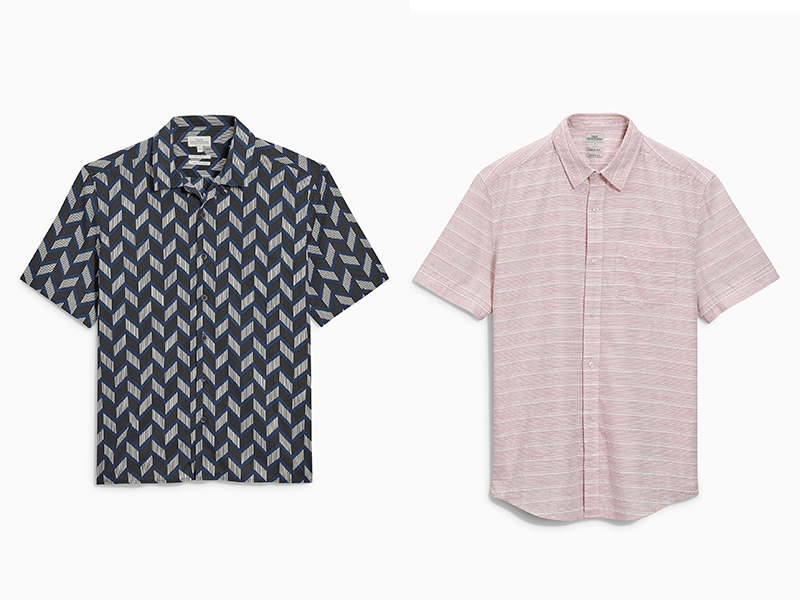 When and when not to worry about creases is what we'll leave you with… The long history of English tailoring can have you thinking everything needs to be ironed into oblivion and remain stiffly straight until the end of time. While smarter pieces like that on the left look best without even covert creasing, linen worn all day (right) can comfortably incorporate crinkles, and you could almost encourage them if you want to make clear you're embracing the linen life.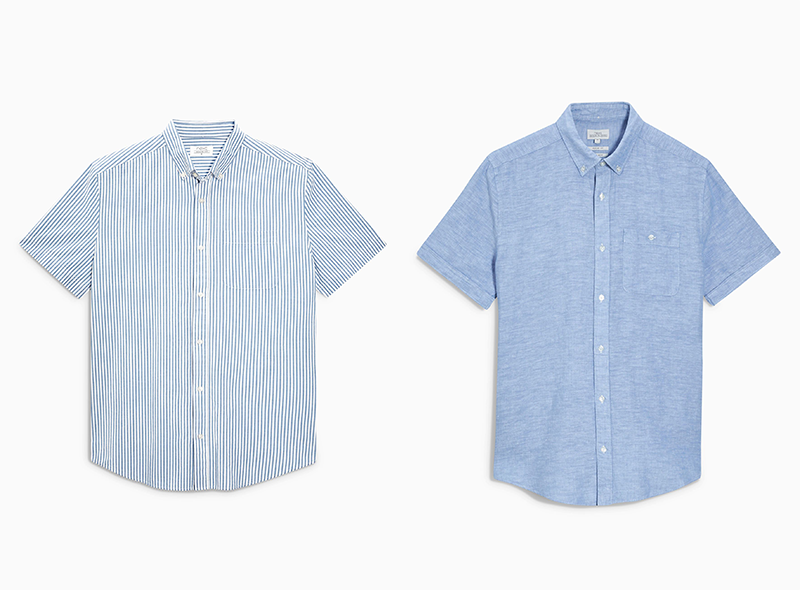 Tap through the images to drop your favourites straight into your basket from the blog. Learnt anything worth forwarding on? Or are you desperate to tell us we're wrong? Give us your thoughts on @NextOfficial on Twitter!
You might also like