Completely reworking our interiors for the changing seasons is for many of us an unrealistic stretch of the imagination. Keeping pace with everything our fave glossy home mags throw at us would require unbelievable ambition, not to mention a truckload of time. For the most efficient way to change the feel of our homes we need to look to items whose impact is high enough to draw the eye on their own. To nail that this season our key range is Horizon – with patterning inspiration taken from the magic of South East Asian textiles and all tied together with a palette of vivid and vibrant blue. Here's a flavour of what the collection could do for you…
---
If your summer home update is more for you than your guests (and why shouldn't it be?!) then bedding is often the best place to start. You have so much room to experiment with the expanse of fabric that is your bed, and no shortage of options to add – whether it's a throw, duvet cover or array of cushions!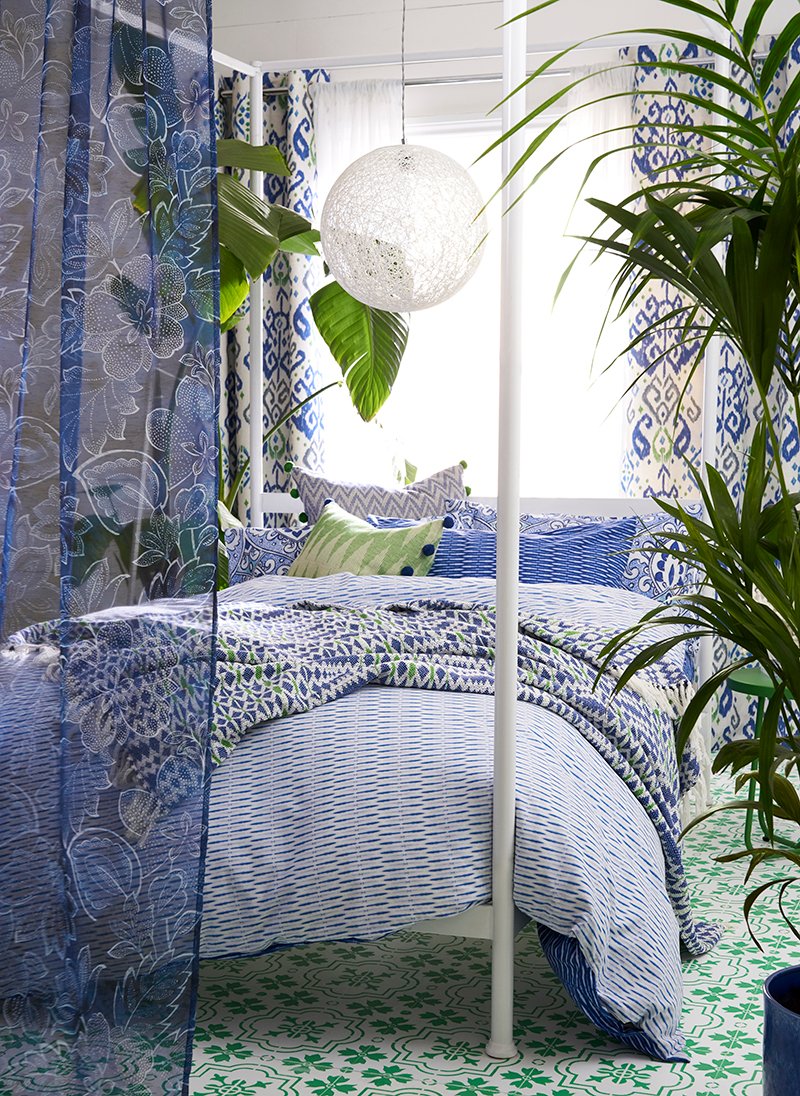 After your bed, the next biggest blob of fabric (unless you live in a yurt) is your sofa. While swapping out a settee seasonally is too lofty an aspiration for most of us, adding throws and cushions to the mix is definitely not. And for a collection with such a uniting theme – Horizon has a pleasantly surprising number of options.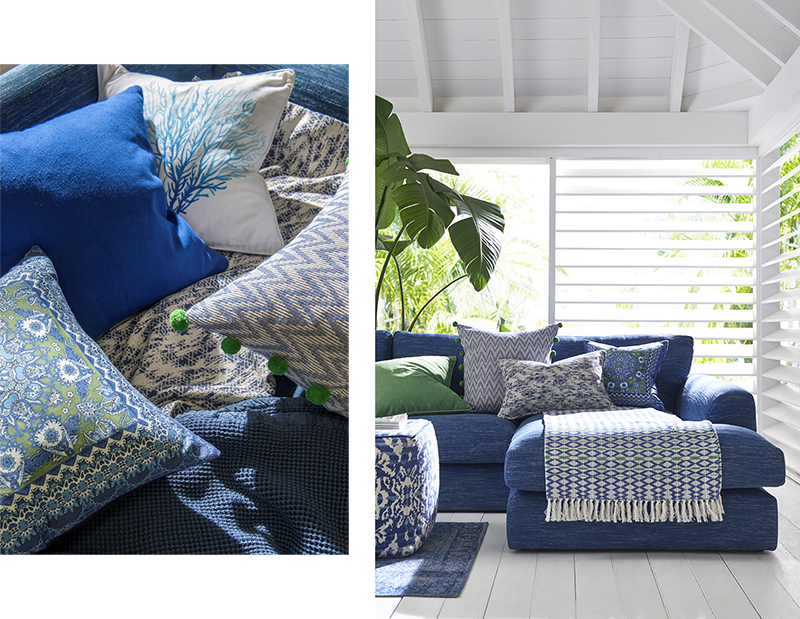 You're not short on options for bringing a summery element into your dining either. Picking up another crockery option won't break the bank, but will definitely bring a bit of Bali to your dining table. Even more economical on the space front is this tea towel set which doubles up as perfect little placemats – slip them straight under existing crockery options for an instant summery upgrade.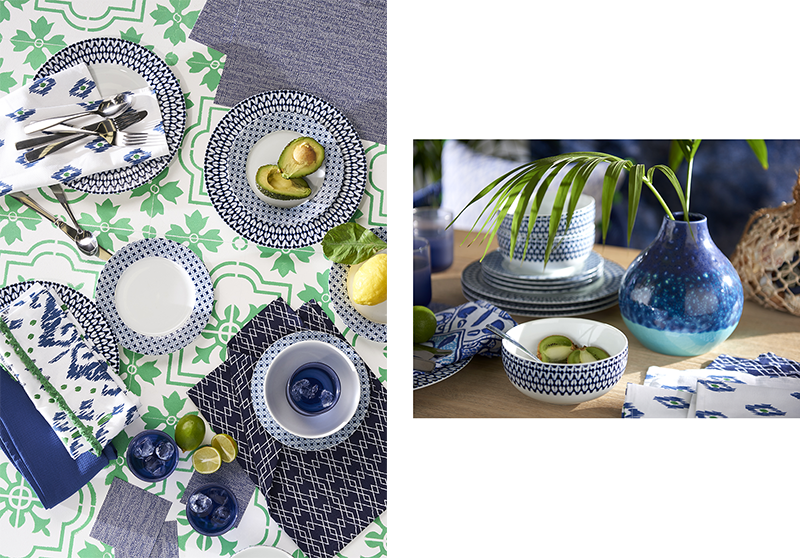 If you do have the space to commit to a couple of colourful furniture swaps, Horizon isn't lacking here either. Our fave, and majorly key item from the collection is this Zanzibar chair! Coming as part of a tea-for-two set – its verve and see-through construction make it a shoe-in for Horizon's best bit of blue.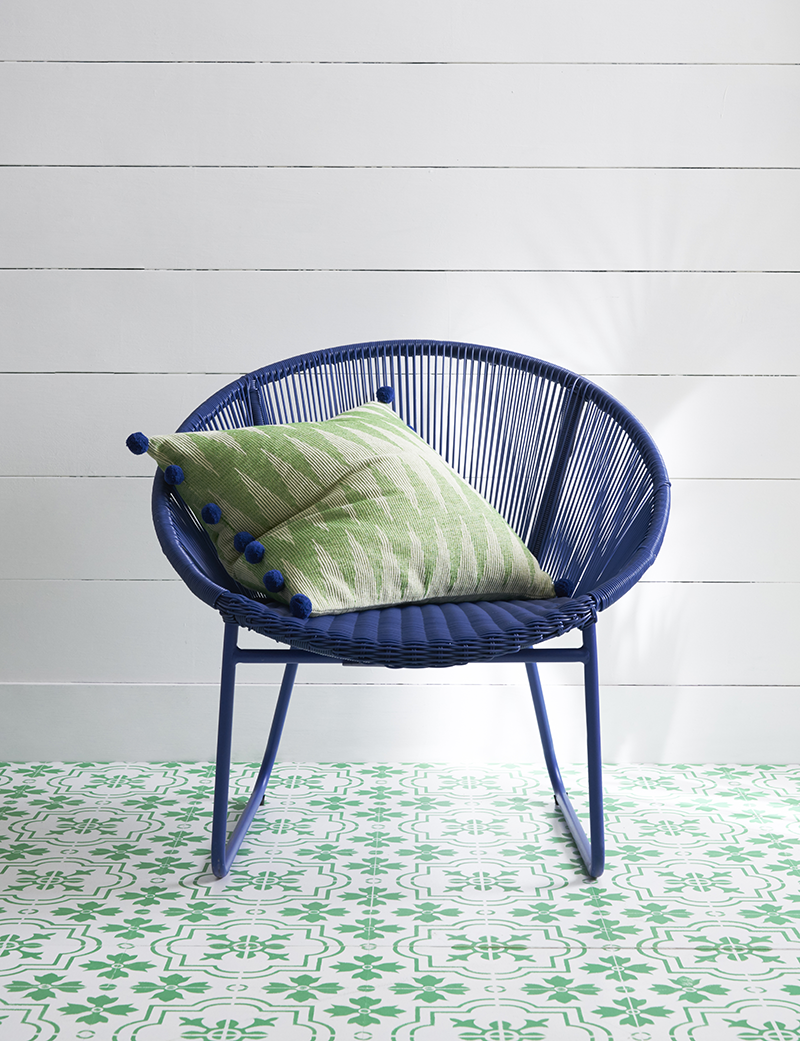 Has Horizon's brightness brought cartoon hearts bouncing out of your eyes a la Looney Tunes? Remember, ALL the items we've pictured are shoppable by clicking straight through the images. Let us know which are dropping into your basket @nextofficial on Twitter!
You might also like