We love Fridays. As the final day of the working week, Fridays bring a feeling of relief. The weekend is within reach, non-work related chat increases and the familiar smell of a couldn't-care-less-about-calories lunch wafts through the office. In many workplaces, Fridays are a much more casual affair as employers allow staff to wind down for the weekend by relaxing the dress code. But how do you ensure your outfit is still office-appropriate…? We're discussing how casual is too casual…
---
O f f i c e – f r i e n d l y – t r a i n e r s
Firstly, the level of casualness deemed appropriate will largely depend on your line of work. Do you work in finance or insurance? Chances are tailoring will still be required but you can scope out the potential for casual swap-ins. Once thought of as an office no-no, trainers are becoming increasingly popular at work due to their biggest attribute – comfort. There are plenty of elevated styles on the high street – everything from sleek slip ons to black suede lace ups. And they happen to team very nicely with tailoring. As a general rule, your favourite pair of beaten up pumps is not going to look professional. Stick to box-fresh sneaks in either white, black or a muted shade that complements your outfit.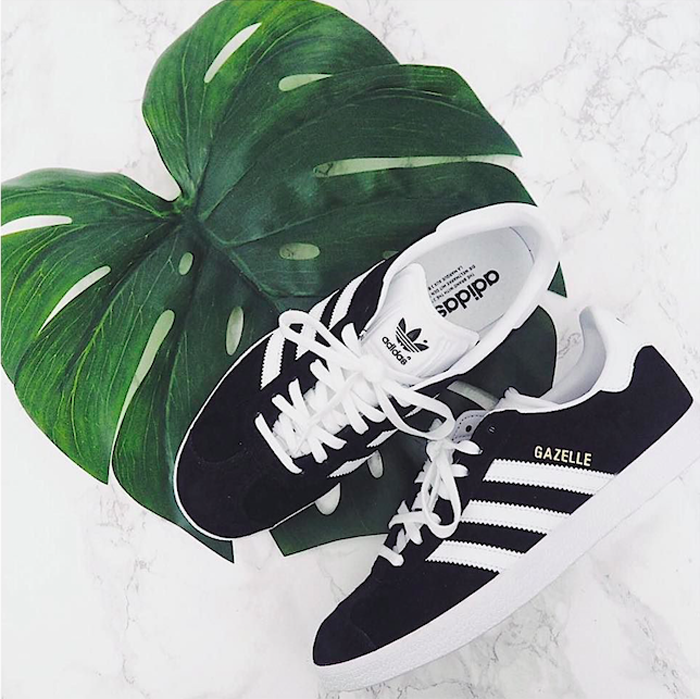 Image via @Lovaine_james

D e n i m   o r   n o   d e n i m ?
Having recently had its not-suitable-for-work status reversed, denim has steadfastly become a 9-5 staple. The undeniable versatility of jeans means it IS possible to make them work for work once a few considerations have been made. The jeans must be smart. No exaggerated rips or distressing – keep your knees covered up till the weekend! Darker washes tend to look more 'professional' but that's not to say you can't wear something lighter – it's all in the styling. Choosing a tailored jacket and heels is one way to elevate your outfit. See more in our new video; How to wear jeans to work.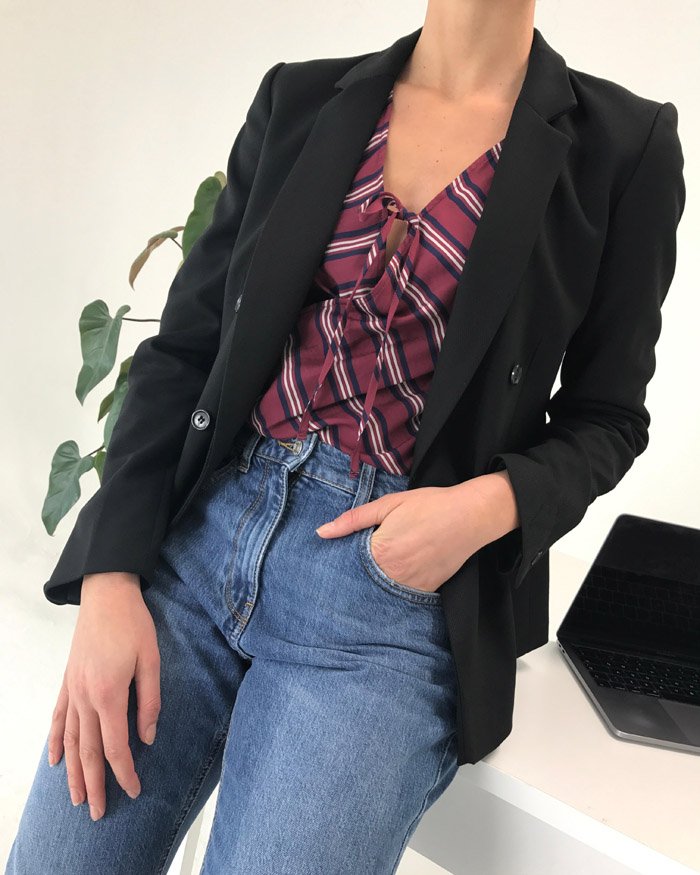 O f f i c e – t o – o u t  t o p s
If post-work drinks are on the cards, what you wear in the day is going to need staying power for the evening. Ask any girl what an outfit like that might look like and she'll 99% reply; 'jeans and a nice top'. A nice top on a night out and a nice top for the office are two different things, so it's important to know your audience. If your office is already fairly relaxed, you'll likely be fine with a cami – but for more conservative workplaces, try layering a t-shirt underneath. Blouses are always a no-brainer. They're looser fitting and therefore more comfortable for a day's work. In the evening, after a spritz of deodorant – dial up your accessories, add earrings, some lippy and you're good to go!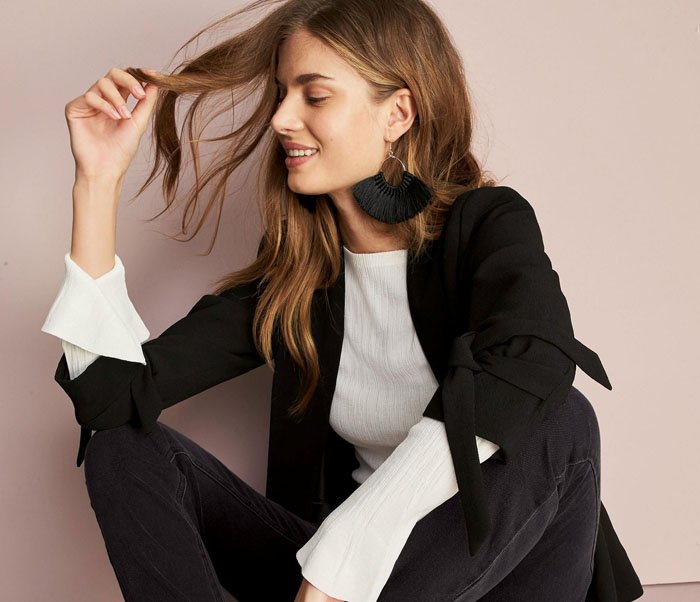 S p o r t s   L u x e
Everyone should be familiar with the term sports luxe now… it refers to sports-inspired pieces that you can wear everyday – including to work. Think drawstring tapered trousers, half-zip tops with go-faster stripes and elevated jersey hoodies to name a few. What sets these apart from your workout wardrobe is that there's no sweat-wicking fabrics in sight. Casual Friday is not about going to work in your gym kit. These items are made to be dressed up with tailoring, jewellery and a statement bag for a hi-low approach to office attire.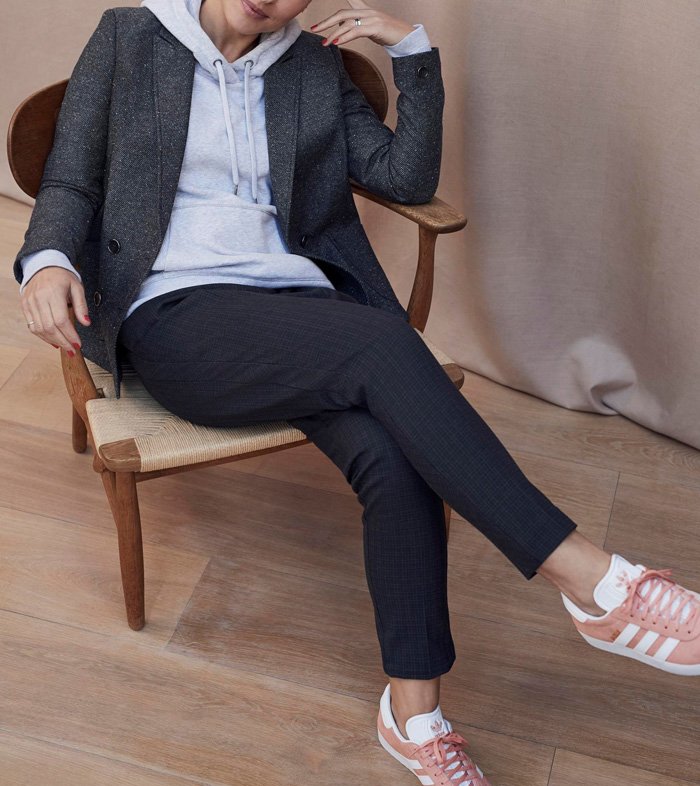 Let us know if you've nailed the perfect balance between smart and casual by tweeting us @nextofficial. We'd love to see your outfits, so tag @nextofficial and #ShareWithNext when you're uploading outfit pics to Instagram.
You might also like