Are you expecting a new arrival and looking for some tips on how to decorate the nursery? Well, as you can tell by the colour scheme of this post – we're big fans of grey. That's not to discredit pink or blue, both can look great but there's just something about grey that's simply effortless. Read on to discover why…
---
1.
For anyone with both boys and girls you'll know grey is a winner. Not only is it gender neutral, it provides the perfect base for accent colours – whether that's blue or pink, or something zesty that'll add depth to the room like yellow or orange. It also means you can experiment with print without it looking too overdone. A soft grey, though not as clinical as white, allows light to bounce around the room creating the illusion of more space – so if that's an objective for you, why not scope out your perfect grey paint on our website.
2.
Though we'll never hear a bad word said about it, grey can sap a room of its personality …and if there's somewhere you DON'T want that happening – it's a child's nursery! To ensure that's avoided at all costs we strongly suggest introducing print and texture – all grey of course…! Think bed linen, curtains and even some humble storage tubs – all will serve to add subtle definition while championing the grey theme we know and love.
3.
If it's all sounding a little TOO grey for your liking, a clever way to add contrast is through natural materials. Wooden accessories like this cute bedside table complement the backdrop while adding just the right amount of warmth – a wooden floor will do the same!
If you're big into grey and fancy giving the nursery a stylistic overhaul – check out all the options here or hover over the items below to shop straight from this post!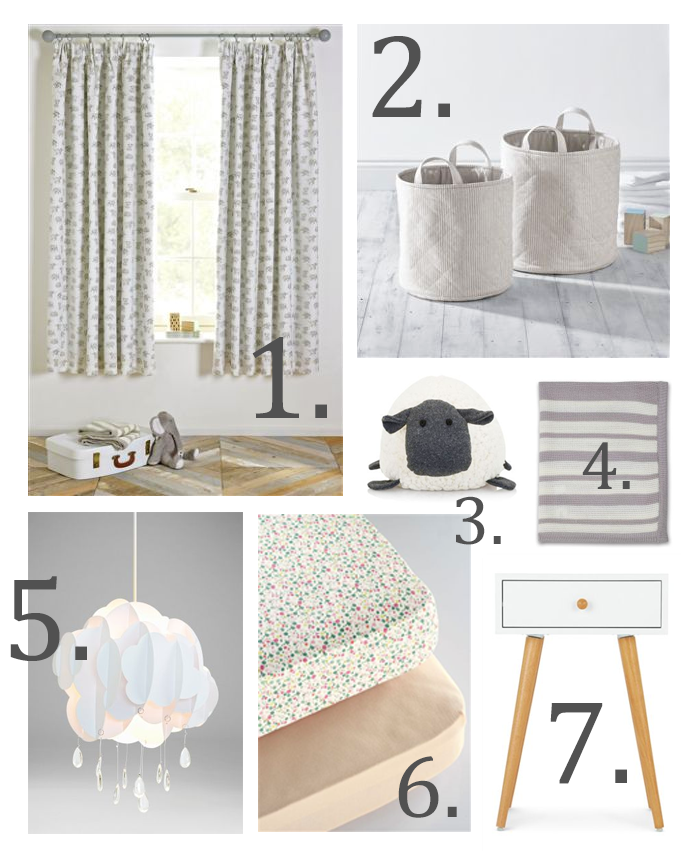 You might also like