Anyone who has experienced a summer full of events such as weddings, prom or the races understands the importance of a good occasionwear outfit. Nothing beats catching your reflection and loving what you see – and one way of achieving such standout appeal is through slicker-than-your-average outfit choices. Read on to let us help you #GetReady for summer with statement-making looks…
---
S T A N D O U T   I N   L A C E
Standing out is possible in different ways. To some it might seem like a chicken and the egg situation – what came first; the person's confidence or their expertly considered outfit? Sure, it takes a level of confidence to pull off certain outfits but you can't deny the adrenalin you feel when you know something complements and enhances your features. So… which three looks do we think will achieve this? 
A lace midi dress is a demure option, one that's perfect for people who want to show off some décolletage while modestly covering their legs. What makes it statement is the super on-trend mint green lace. We talked about the pastel trend in our previous instalment; 'How to pull off pastels', and unless you've been living under a rock you'll know that there's a real appetite for sorbet shades this season. Mint green is undeniably refreshing but what we love most about it is that where occasion dressing is concerned, it's not been overdone. You can't move for navy, cream and dusky pink at events, so if you're serious about standing out you need to choose a colour that'll turn heads.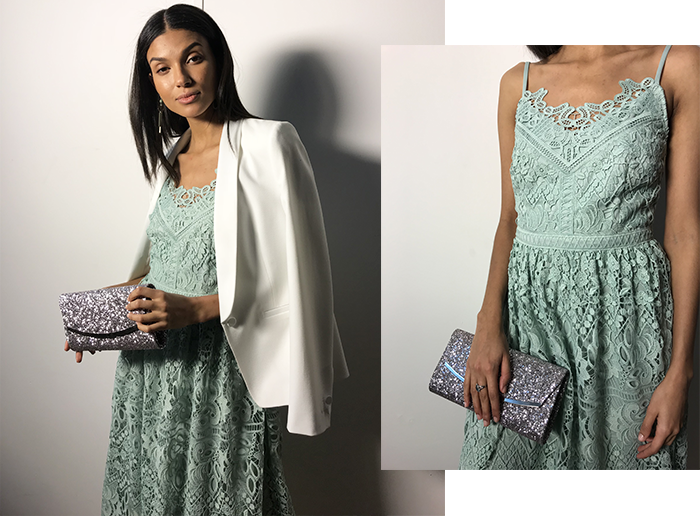 G O   F O R   B O L D
At the opposite end of the colour spectrum we have our Graphic Print Dress which is super bold. It's the perfect example of letting your outfit do the talking. Graphical and geometric prints are a fun approach to occasion dressing. The myriad of colours means you're not restricted on choice when it comes to accessories. We've gone for a siren red bag (because it's a sassy shade that holds its own against the print) and hot-to-trot black strappy sandals (a must this event season).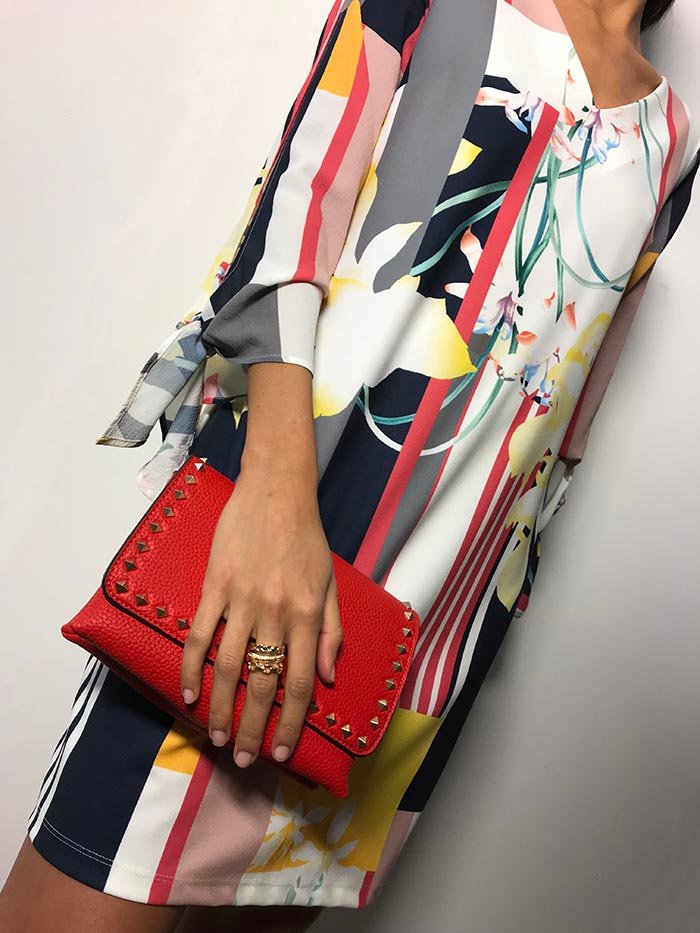 A C C E S S O R I E S   A R E   K E Y

H O R T I – C O U T U R E
If summer occasions give you ALL the horticultural vibes, a floral jumpsuit is a refreshing alternative to a dress. The t-shirt sleeves, nipped in waist and flattering culotte trousers make it a super flattering option. It's also flash-proof, ideal for those of us who are always first to the dance floor…! To give the outfit a considered feel, we've chosen ochre as the accent colour and selected a bag and shoes in matching shades.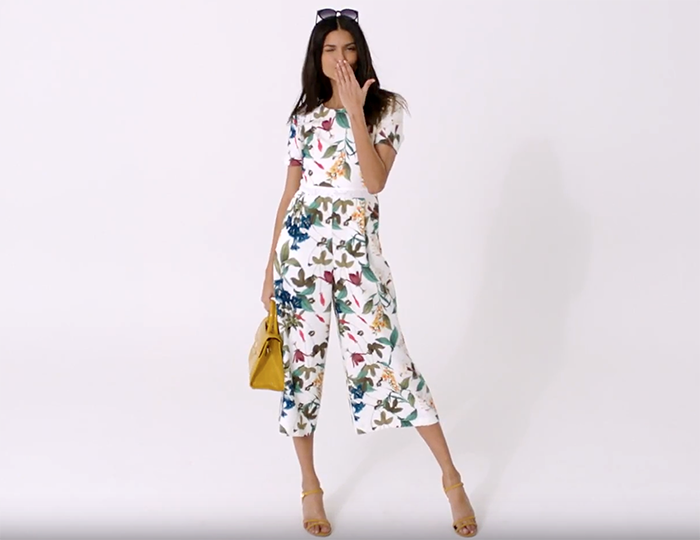 To see our 3 go-to looks for ensuring you stand out this occasion season, watch our video below. Or for more tips and styling advice, our Senior Fashion Features Editor talks through her recommended occasionwear looks here: 'How to stand out this season'. Just fancy a bit of a shop? Head straight to our party and occasionwear.
. 
You might also like