If you're looking for a trend that will literally never die – it's monochrome. For on-point chicness that will carry you from Monday through to Sunday, as well as day-to-night – it's this. Now we're in no doubt that you already own your fair share of black and white pieces, but this season – it's about creating a texture clash with a subtle hint of colour. So, choose your base item whether it be some simple but oh-so-staple black skinny jeans or a leather-look skirt. Then introduce an element of interest – our lace layer top is THE easiest outfit-elevator, alternatively – when it gets chillier – throw on a scarf for some insouciant vibes. Another way to clash textures is through patent accessories like these dolly slippers which are ADORABLE… though, you can give them some serious edge by wearing with fishnet socks!
As much as you want to try – if an all-mono-everything ensemble does not suit your colouring, you can give it a 2016 spin by injecting a subtle hint of colour. Dusky pink is this season's go-to hue and it's a gorgeous way to add some warmth to your outfit. Not a fan of pink? Try another pastel hue like cornflower blue or lemon. The other alternative is going for a colour pop lip and nails… scrummy.
So that's how we're wearing mono this season. Is your wardrobe already a plethora of black and white? Let us know by commenting below. Perhaps you're in desperate need of a wardrobe switch up? Hover over the items below and order by midnight for NEXT DAY delivery.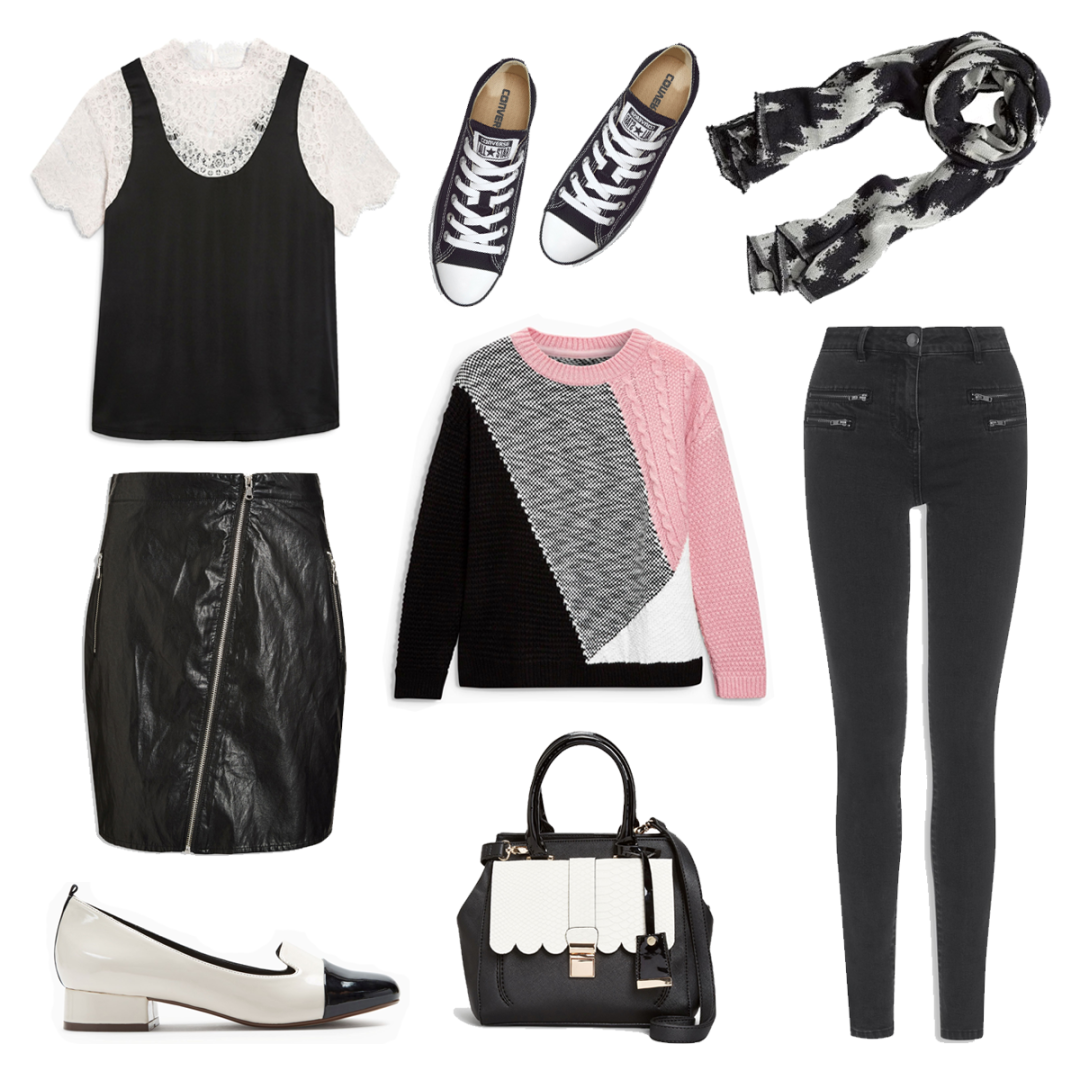 You might also like