A man on Bonfire Night in chinos is one of four things, all of which are either not in the spirit of Bonfire Night or just plain not ok. He is either:
Cold. Wearing clothes outdoors that are inappropriate for outdoors is something we should have grown out of the second we rolled out of bed on our 18th birthdays.
Indoors. Unless debilitated by man flu or being the competent carer of terrified pets, watching fireworks from inside is not ok.
Wearing long johns. Advances in coating (and for other reasons we will soon come onto) should really have rendered long johns obsolete outside of Siberia and skiing.
In a warm country. You won't catch us grasping the past like a narrow minded uncle, but we're willing to go out on a limb here and say that celebrating Bonfire Night somewhere other than the UK is more severe treason than Guy Fawkes' escapades.
.
We aren't content though with just having defined a problem you may not have realised needed addressing, and frankly we like to see ourselves as having all the answers. In that spirit: a good solution to the issue of what to wear rather than chinos is obviously opting for jeans. A great solution though is choosing from the jeans pictured below. Not only are they actually much hardier than chinos, they more importantly just feel warmer. The greater structural integrity of jeans seems to provide a kind of layer of trapped air that even if a strange placebo makes us feel warmer. Or maybe on Bonfire Night they just retain heat from the burning timber better than anything else. Maybe even we feel a fuzzy tingling warmth, safe in the knowledge that we're pretty much wearing denim as well as it can be worn…
Whatever the reason, tap through the image to shop, then let us know which you pick @NextOfficial on Twitter!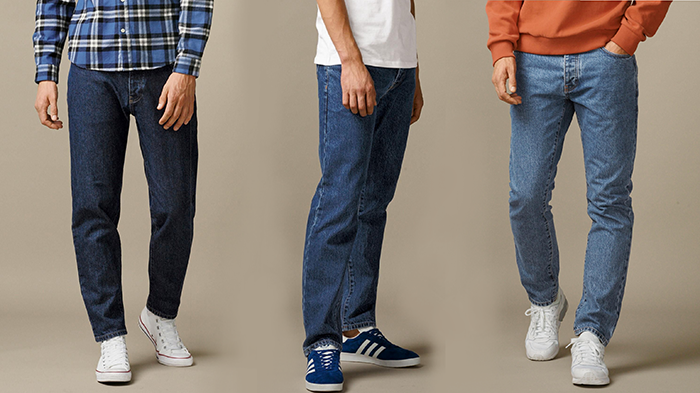 You might also like