Can you believe it's SEPTEMBER? Nope, us neither. If you haven't managed a summer getaway, it's time to book a spontaneous trip! With the kids heading back to school, you can avoid break-the-bank holiday prices and crowded destinations – so you best get to it! While you're finding the flights, we'll take the hassle out of your holiday shop… Read on for what to pack:
---
Packing light is not as hard as it seems *tells self*. If you're off for a weekend of sun, sea and sand – you only need a few key essentials, one of which is a sensational swimsuit. Flattering fits are our go-to and this Grey Paisley Shape Enhancing Swimsuit will make you feel like the poolside babe you truly are. We always overestimate how many swimsuits and bikinis we'll need – and trust us when we say one is enough. For a couple of days, you don't need a plethora of styles. And you're not there for long so opt for the most tan enhancing!
Next on our list is a pair of sandals. Flips flops were so last year peeps and in these you can slide all the way to a late lunch. The added hardware makes them perfectly dress-uppable for the evening if you've not got space for heels. If you doooo however… you might want to take wedges. They're less of a commitment to 'eveningwear' and can be worn with shorts to spruce up a daytime look!
Holidays are the perfect time for properly letting our hair down (whilst enjoying a cocktail… or 4) – and being out in the sun means it's a make-up free zone! So it's important to pack some head-turning holiday looks that require little to no effort, cue our bright orange jumpsuit. Great for lengthening those pins and enhancing a golden glow, you can dress it down with a floppy hat and sandals in the day or up with wedges and a clutch in the eve. Perf!
If you like the sound of those, order everything you need before midnight for NEXT DAY delivery and get ready to jump on that plane! Plus, if you share your current season Next outfit using the hashtag: YourNextAdventure, you could win a trip to Tuscany! More details on that here: next.co.uk/share-with-next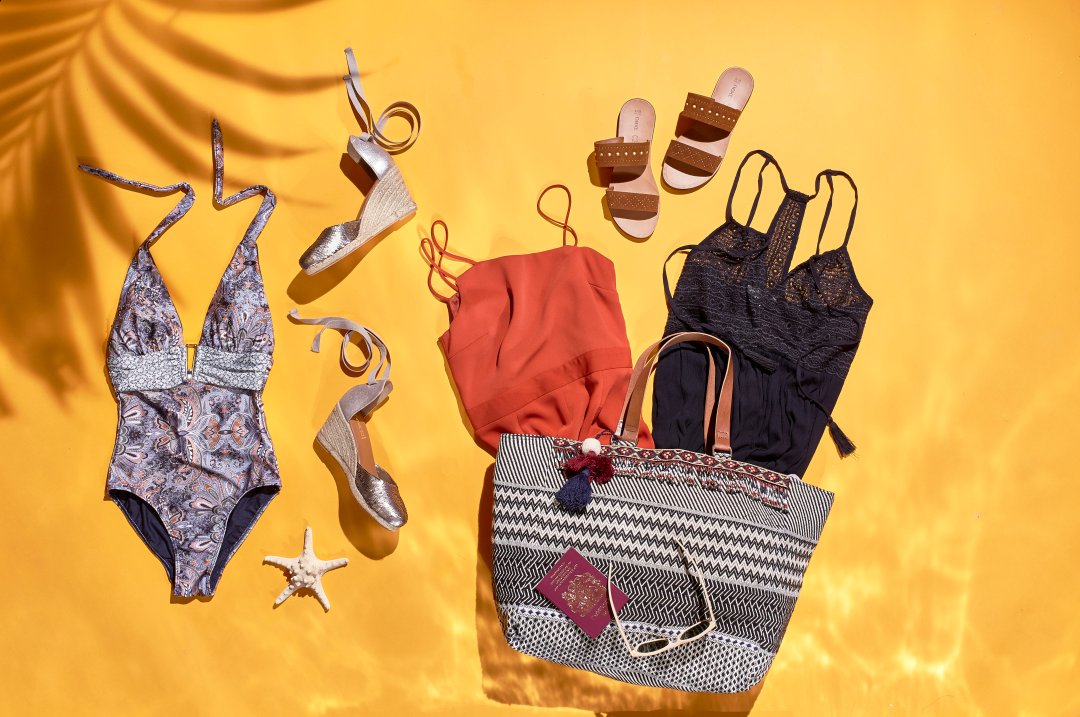 You might also like