Seeing as the weather is suddenly SO GOOD RIGHT NOW,  it's the perfect opportunity to soak up some sun with a last minute summer BBQ! Not got any kit? Don't panic – we've got the last minute bits you'll need for a fool-proof day of sipping wine, rustling up your favourite BBQ treats and chilling with your friends and fam!
First stop – you need to add our Charcoal Kettle BBQ to your outdoor entertaining repertoire. It's easy enough for first timers, while still impressive enough to silence those BBQ kings. Just pick up a sizzling selection of burgers, bangers and anything else you can throw on, and tell your mates that lunch is at yours – yum!
When it comes to the British weather you can never be too prepared, one minute you might be running indoors for shelter from the rain and the next – inching your chairs further under the parasol because it's too hot! With the upcoming heatwave it's unlikely to be cold in the evenings this week, but our fire pit will take the edge of any chills that infiltrate your garden. Plus, it'll be November before you know it – so this is a great purchase if you're planning ahead for Bonfire Night.
If your guests like to be entertained, have some games on standby – fancy a spot of croquet anyone?? It'll If an evening soiree is on the cards, be sure to up the ambience with some lighting… our solar rattan lights can be hung along a fence, down a trellis or used to illuminate the garden path. Equally, you could dot some candles around for ultra-romantic effect… our ceramic lantern will protect them from the wind for maximum longevity.
Order these essentials by midnight tonight for NEXT DAY delivery and be ready to send out last minute invites, you'll be everyones BFF this week when you do! Don't forget to share any snaps using the hashtag #YourNextAdventure and tag @nextofficial for your chance to WIN a trip to Tuscany… Find out more here.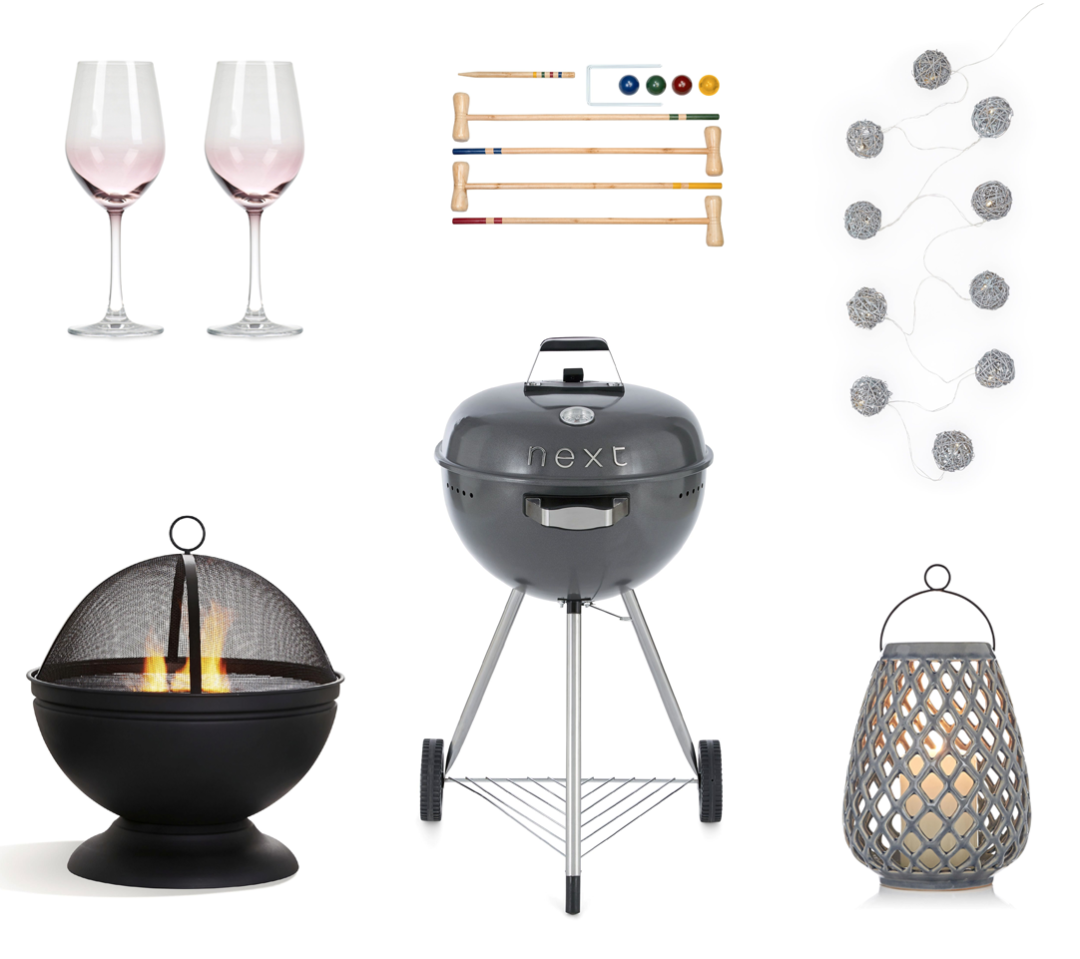 You might also like