It's not very often we find the perfect little white dress – little black dress, maybe. But this summer, we've officially found The One. World, meet the Broderie City Dress. Made from 100% cotton and only £38, you NEED this in your wardrobe asap. We're not the only ones falling head over heels for it, scroll down to see just a few of our fave influencers rocking the must-have LWD.
---
T h e   L i t t l e   M a g p i e 
– fashion and personal style influencer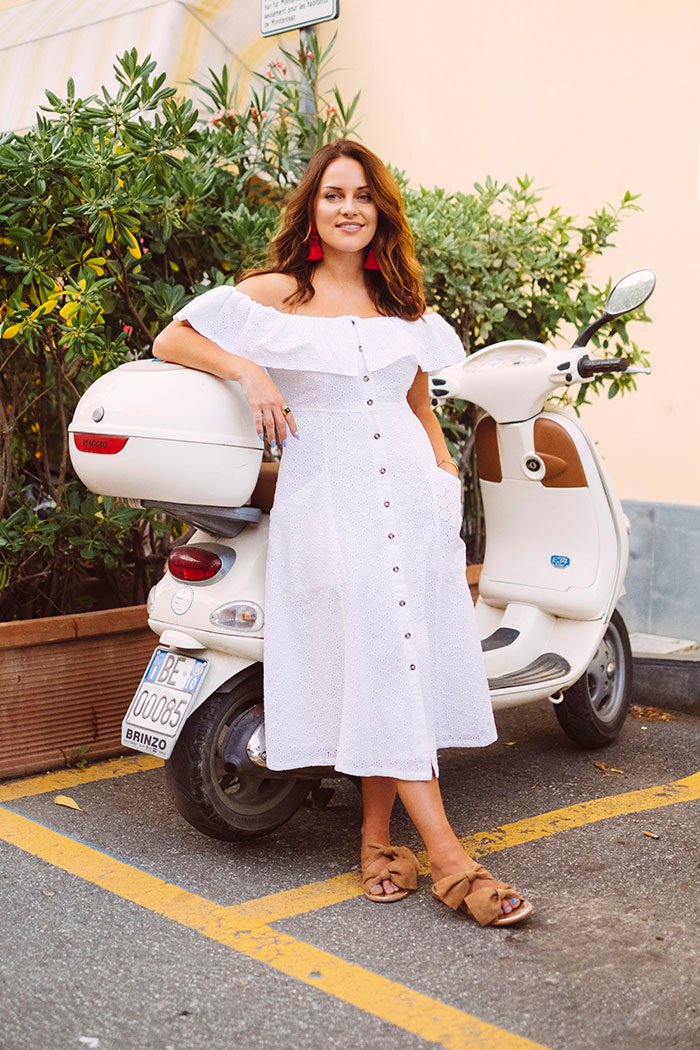 We LOVE Amy's style – it's cute with a side of sass. Keeping her look simple here, she's gone for red tassel earrings and tan sandals but you could add a head scarf and basket bag for some serious Riviera feels.
W H A T   T O   W E A R   I T   W I T H
E l l e   N e x t   D o o r
– fashion and lifestyle blogger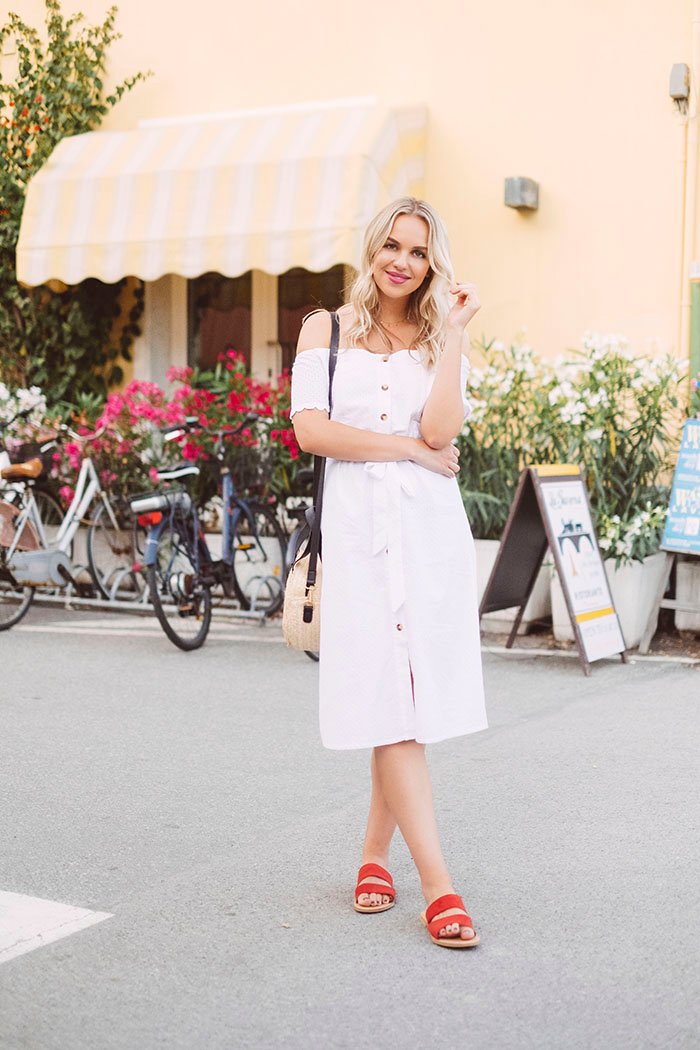 Like Amy, Ellie's also opted for a splash of red with her simple but chic sandals. TIP: when wearing white, a pop of colour adds another dimension to an outfit and also helps warm up lighter complexions. Ellie's chosen this season's 'it bag' to complete her look and seriously, if you're not already a fan – we can't recommend basket bags enough for refreshing your wardrobe this summer.
S O   W H O   E L S E   I S   A   F A N   ? 
Instagram is a wash of white dresses, but this one is an influencer fave!
Clockwise from top left: Philorose, Katie Kalanchoe, Petite Side of Style, Belle and Bunty, ThankFifi
Do you already have a favourite little white dress or are you just as obsessed with this one as we are? Hover over the images to shop straight from this post, or have a browse of ALL our dresses here. 
You might also like