Holiday season has started and we don't know about you but once that getaway is booked, we spend aaaages trying to decide what to pack and dreading stepping out on the beach for the first time! But whether you're embarking on an-out-sunbathing-extravaganza, or simply popping to the coast to get rid of some city-dwelling cobwebs – we're here to help with tips on feeling GREAT on the beach!
PACK CELEBRITY SPECS
Tip number one is all about sunnies. The bigger the better! Give yourself some celebrity appeal with an array of new season styles… from Victoria Beckham-esque oversize lenses to statement 60s style frames. No more feeling self conscious about being sans-make up!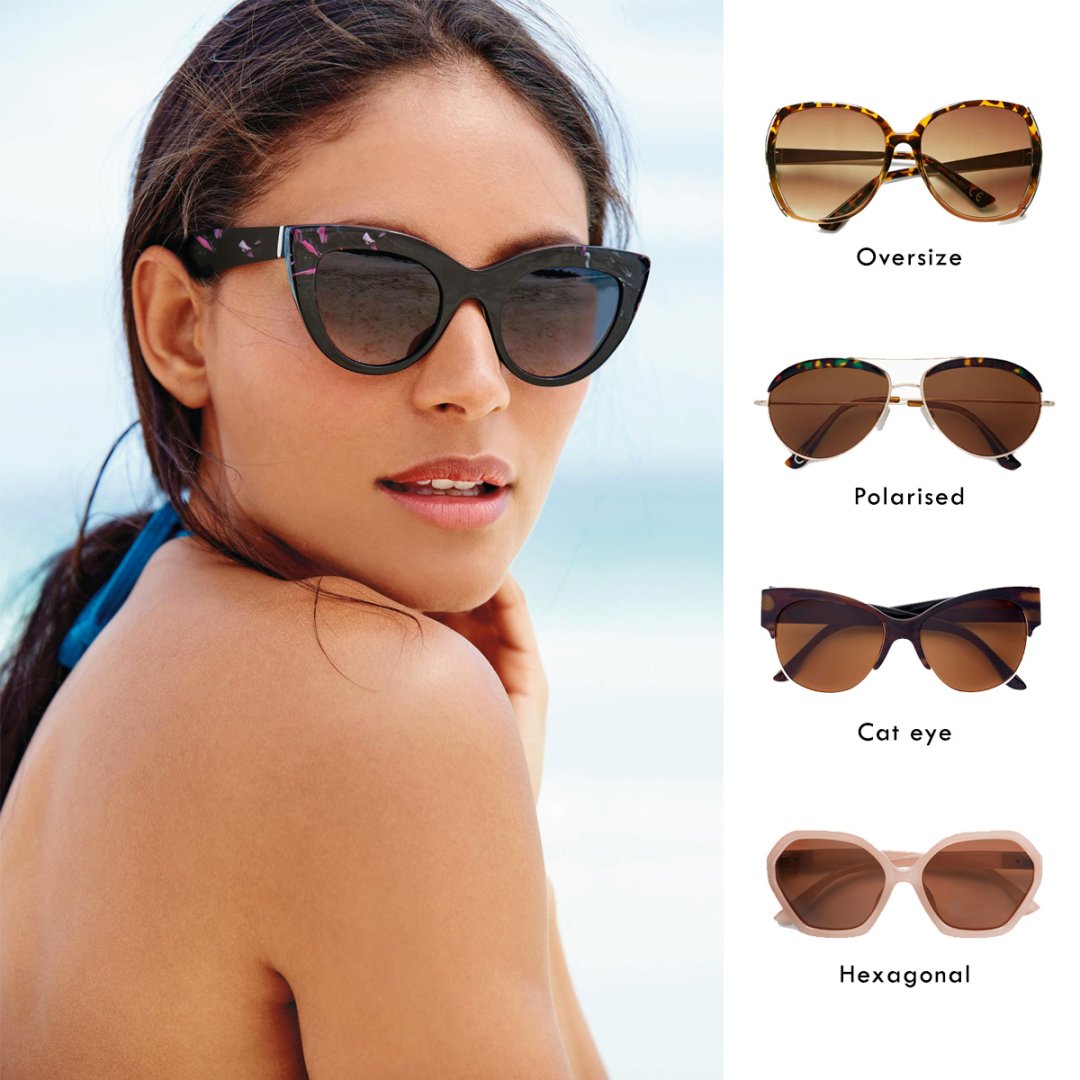 2. CHOOSE A HOLDALL THAT TAKES IT ALL
One thing we've all learned about going to the beach is – you can never be too prepared! So an easy to carry, durable tote bag is a must. Too often though, we'll lug around everything but the kitchen sink and then when it comes to needing our purse (to buy an ice cream, obvs) it's NOWHERE to be seen. So, our pro-tip is to take smaller zip up purses within your tote to make locating things much quicker. It's also a great way to protect your valuables from the sand!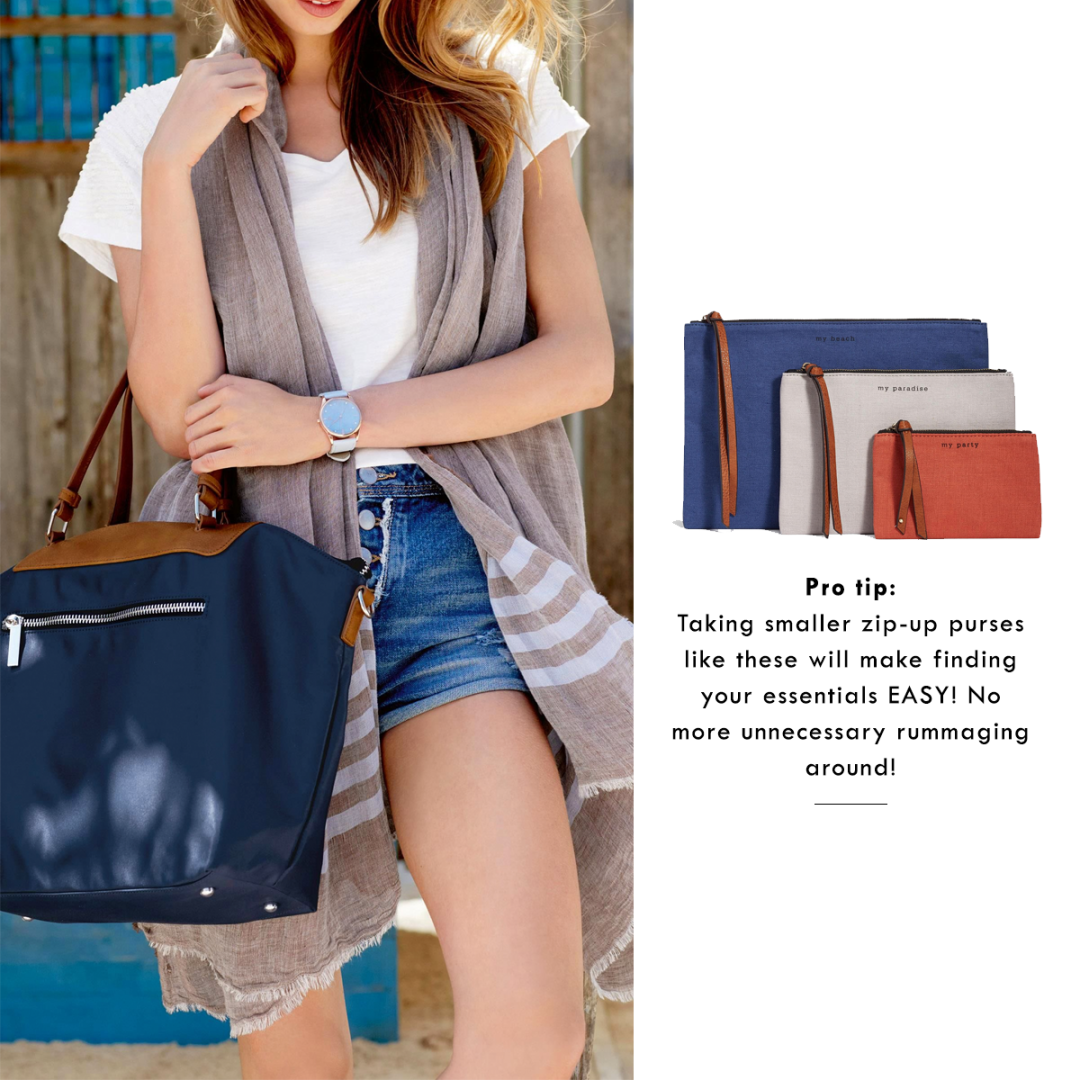 3. WEAR BRIGHT SWIMWEAR
If stripping off to your smalls on a heavily populated beach makes you cringe, keep reading… We strongly believe you should forget the idea that in black – you'll disappear amongst the crowd. What you should really be focusing on is wearing something you genuinely like. Forget how bright or attention grabbing it is – if you love it, you'll feel good wearing it. Plus – wearing brightly coloured swimwear WILL lift your mood and therefore your confidence!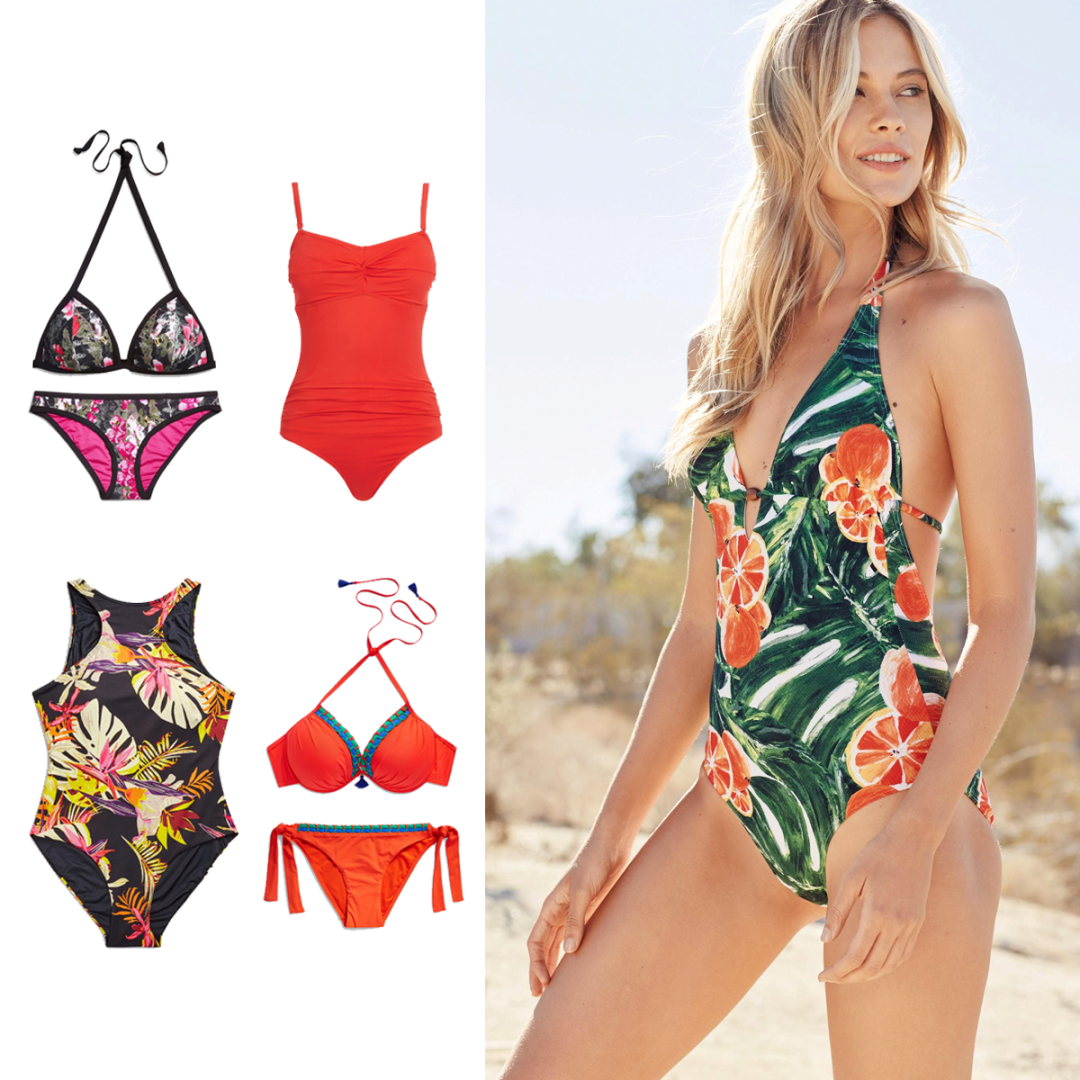 4. AVOID FUSSY FOOTWEAR
This one is a deal-breaker! No matter how much we love lace-up styles or gladiators with endless buckles – when it comes to wedging a damp, sandy foot into a sandal with a complicated fastening mechanism – you'll wish you'd never bought them.  Opt for easy, slip on styles instead!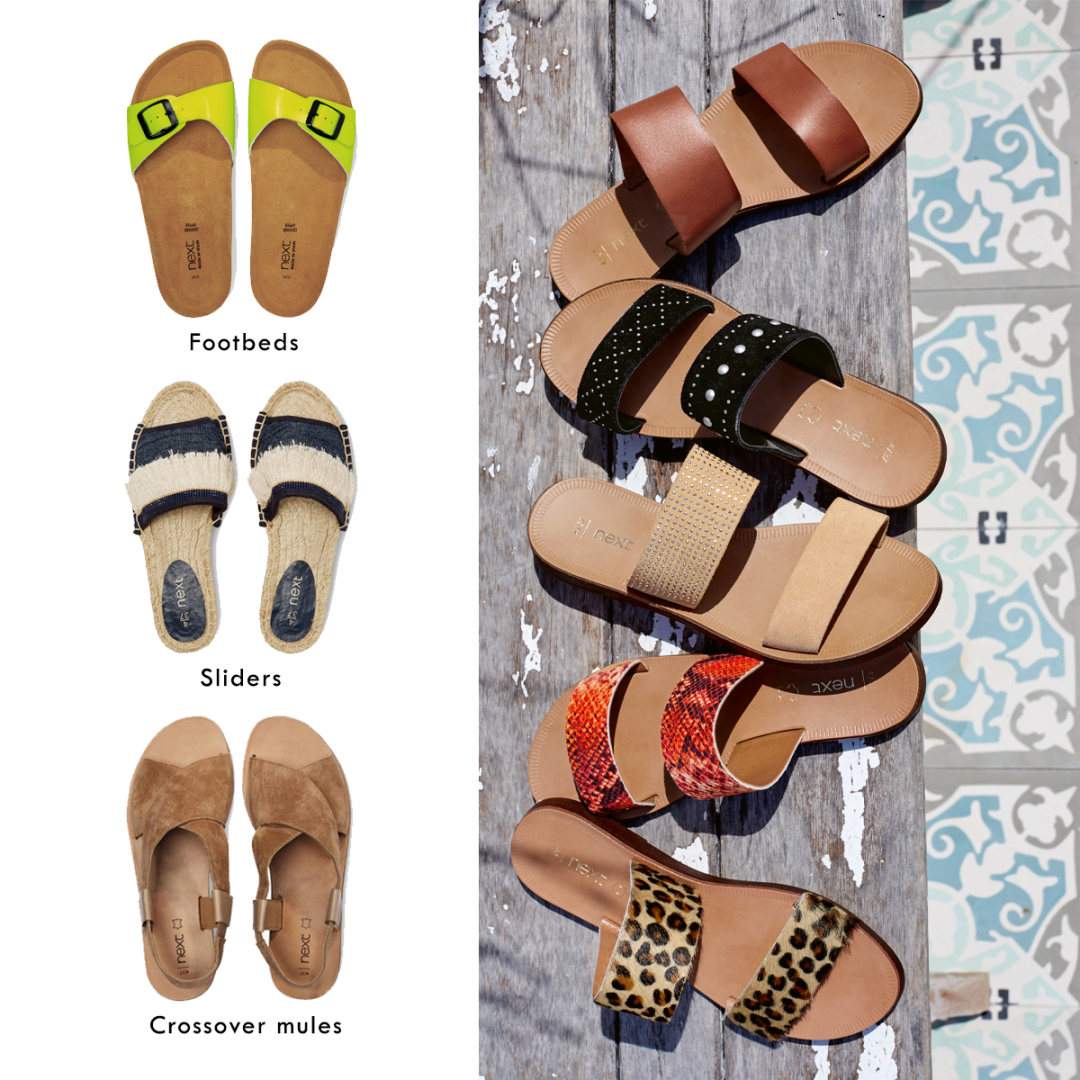 5. COVER UP IN STYLE!
Your holiday packing list is not complete without a statement cover up! As well as looking ultra chic, they cover the parts you may be feeling a little self conscious about, so no need to dread your first 'undressing' on the beach. There's lots of styles to choose from including loose-fitting kimono tops and oversize scarves (not of the knitted variety of course!). The kimono tops are perfect for walking to the beach or throwing on at lunch to make yourself half decent, whereas scarves are great for fashioning into a sarong or even a headscarf should it be sweltering and you need some extra protection from the sun! The great thing about cover ups is, they're super smooshable so carrying them around is not a problem…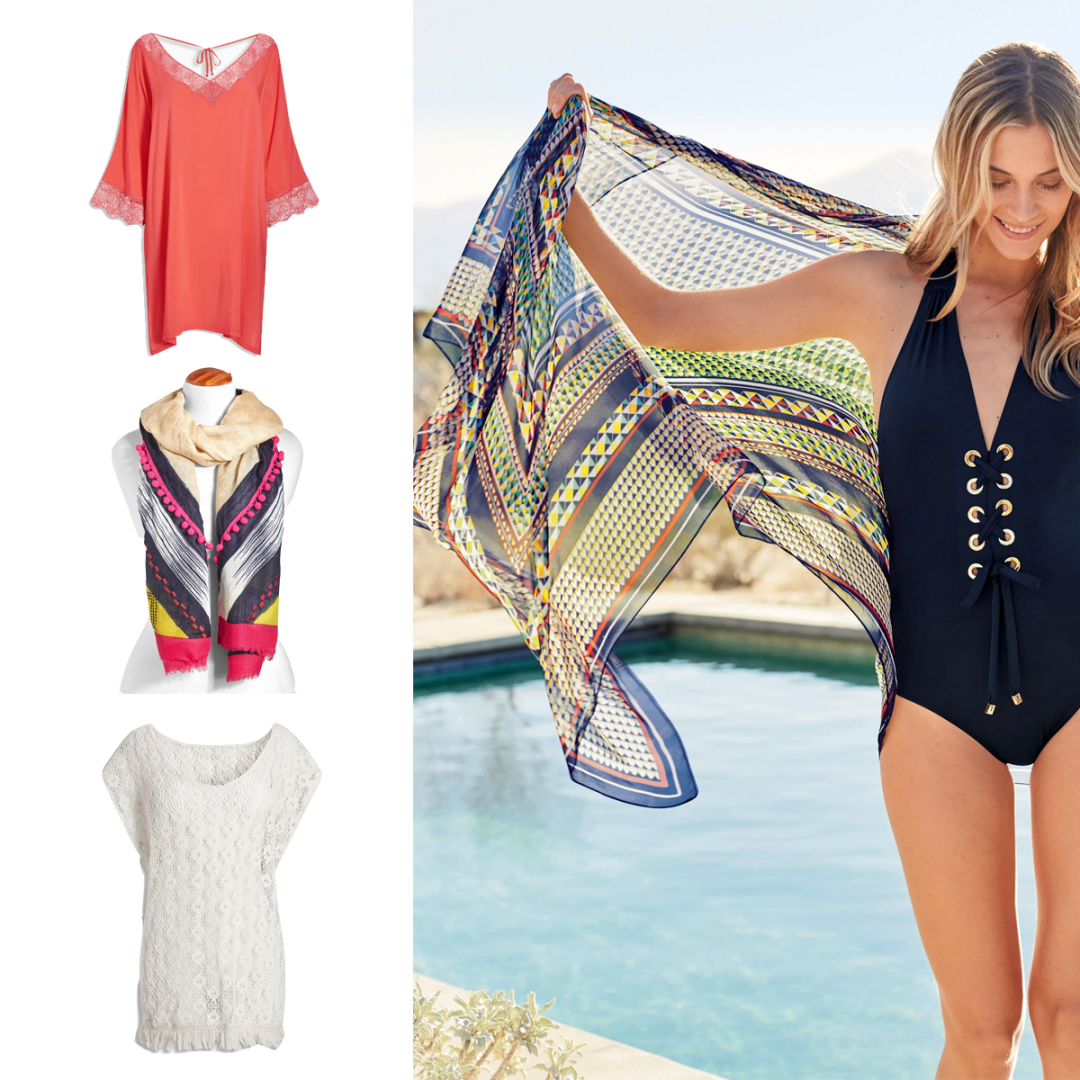 So those are our 5 tips for feeling great on the beach… to recap:
1. Pack celebrity specs
2. Choose a holdall that takes it all
3. Wear bright swimwear
4. Avoid fussy footwear
5. Cover up in style
If you have any more great tips, let us know by leaving us a comment!
You might also like