Are you ready to make the most of the Easter weekend? Playing host shouldn't detract from spending quality time with loved ones, so we're here to help you get Easter, cracked! Whether it's pre-night out cocktails with friends or the mammoth task of Sunday's roast – there are a few things you can prep ahead of time… From show-stopping centrepieces to beautiful bouquets, we've got the ultimate table inspiration to make your Easter weekend one to remember!
---
B E   C R E A T I V E   W I T H   Y O U R   T A B L E   S E T U P
An impressive table set up is going to score maximum points with family and friends – just be sure to plan it in advance and not whilst cooking!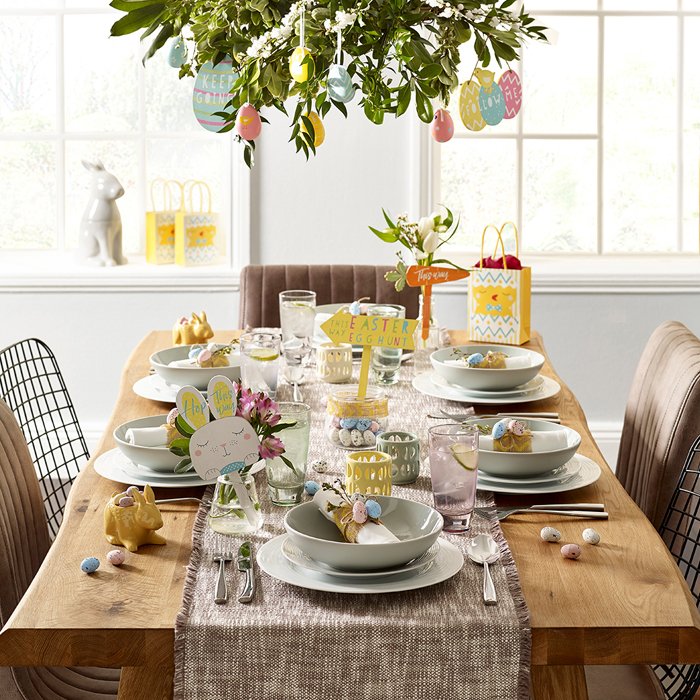 T H I N G S   T O  C O N S I D E R . . .
• Crockery: are you bringing out the expensive china or investing in something new?
• Place settings: standard mats or giant serving plates?
• Table cloth or runner? Do you want your actual table exposed or concealed?
• Glassware: tumblers and wine glasses – remember not everyone will be drinking
• Cutlery: is your current set up to scratch?
• Napkins: are you going full fabric napkins or cute paper serviettes?
If you're not keen on risking the expensive china but your everyday dishes are overdue an update – use this as an opportunity to switch it up! We're loving this neutral crockery set 👉🏼
M A K E   A N   E A S T E R   T R E E
Centerpiece? No problem! If you want to get the family involved in Easter preparations, nothing is more traditional than a handmade Easter tree!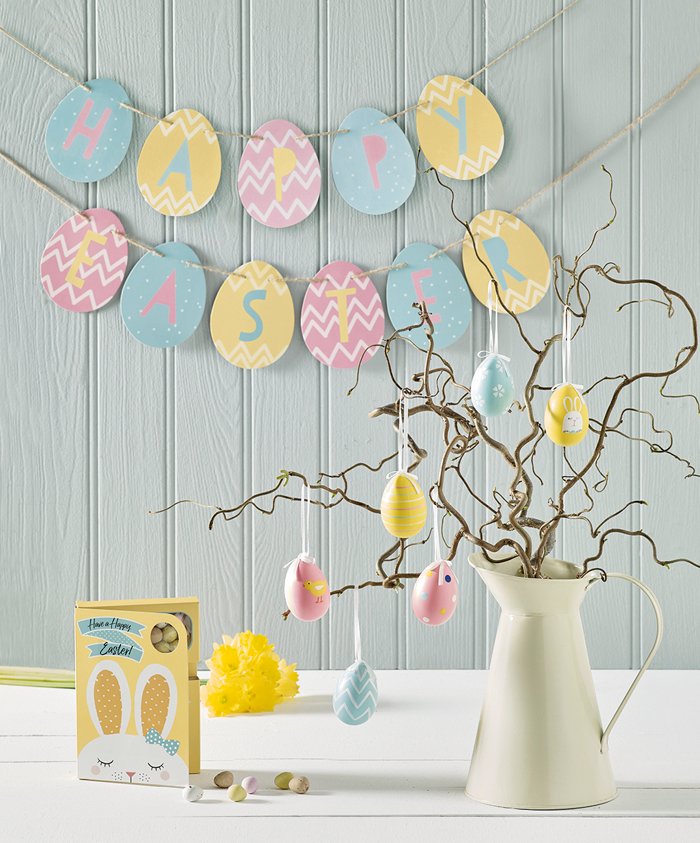 W H A T   Y O U ' L L   N E E D . . .
• Some tree branches or twigs from the garden
• A vase or jug
• Scissors and elastic band
• Our hanging Easter egg decorations
Ready? Begin by cutting the twigs to size. Arrange them and then secure at the base with an elastic band. Pop them in the vase. For some extra colour and volume, you could add some green foliage. Then gently hang each egg on a branch. Place it in the middle of your table for a gorgeous conversation starter, or if you find it's obstructing your view – put it on a console table nearby.
E A S T E R   E G G   H U N T  ?   W E ' V E   T H O U G H T   A B O U T   T H A T   T O O
Worried about keeping the kids entertained whilst simultaneously preparing the roast and entertaining relatives? Don't worry, we've thought about that… In the morning before everyone arrives, strategically place eggs around the garden (the more eggs you hide, the longer they'll be looking… just saying). Then dot some fun clues around the garden to keep them interested – they'll LOVE these. Finally, equip them with their cute egg baskets and away they go!
C l i c k   t o   s h o p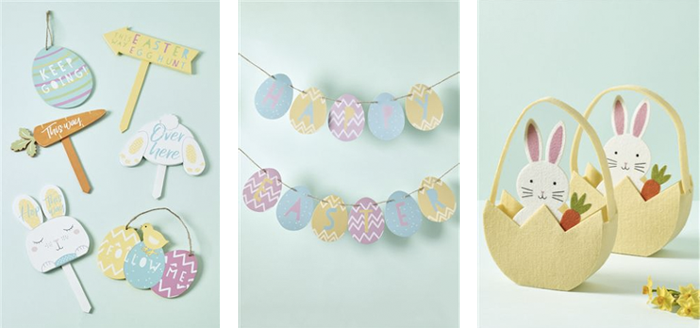 A D O R N   W I T H   F L O W E R S
Nothing says spring quite like a bunch of yellow blooms – hello gorgeous daffodils and roses! Create a fresh, floral theme in your home by displaying this beautiful bouquet – a perfect alternative for the table if you don't make the Easter tree! If you're feeling especially generous, you could make posies for each of the place settings – something your guests can take home with them.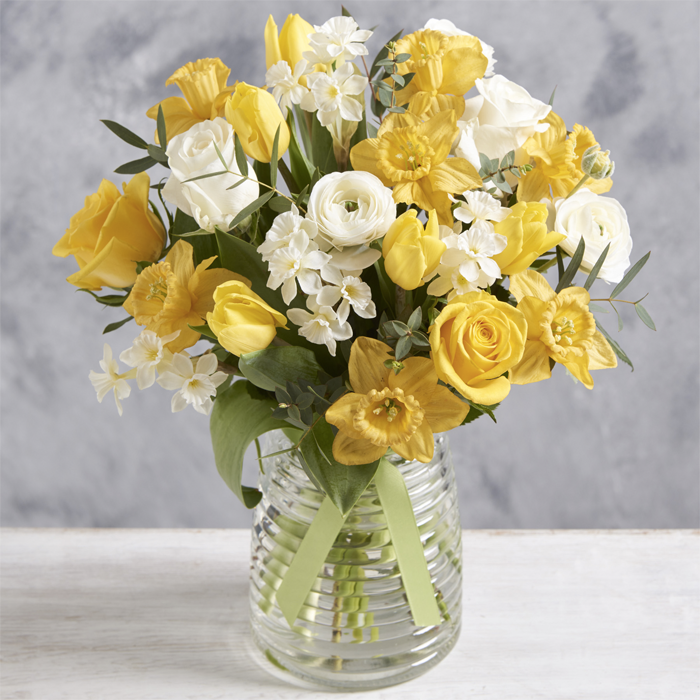 ---
We hope that's inspired you to start planning an Easter to remember! For more tips on getting Easter cracked – head to our dedicated Easter Shop. 
You might also like