We've all been there. Leaving the house in burning sunshine, cursing that society requires us to wear even the tee and shorts we're sweating into, only to be convinced that frostbite is settling into our extremities by the time we, under sudden cloud cover, reach the end of our road. Fortunately there are options to combat this most challenging of first world problems – if never leaving the house is out of the question for you, an easily removable layer is the next simplest solution. We've brought six of our favourite lightweight jackets to the blog today, but if tapping through the image to shop them isn't quite tickling your fancy, explore the full range here.
---
Talking of removable layers, knitwear is one avenue but unless you're choosing the very chunkiest of items there's not much wind-proofing potential – plus being out and about in the park in knitwear somehow doesn't seem as satisfactory. A lightweight jacket like these first on our list

 of options is best suited for days where the breeze is of light to middling intensity, but the sun is still very much visible in the sky. In black and blue its statement flimsiness indicates to even the casual observer that you're committed to your look.
More rigorously fashionable are the next pairing of "utility" and bomber style jackets. Nailing those premium feels whilst treading the blurred line between formal and contemporary – you'll look and feel very much the modern man, as well as the right temperature…
Collegiate style dominates the final selection. Similarly shiny in appearance as the first lightweight options, these college jackets in navy and forest green are solely a mild weather throw-on so make the most of them now. Alternatively, they'll come in handy for nights out during autumn when you don't want to commit to a coat and want to inject some effortlessly nonchalant vibes to your look. 
Have we interested you in a lightweight jacket? Tap the image to shop straight from the blog then let us know @NextOfficial on Twitter what you opted for!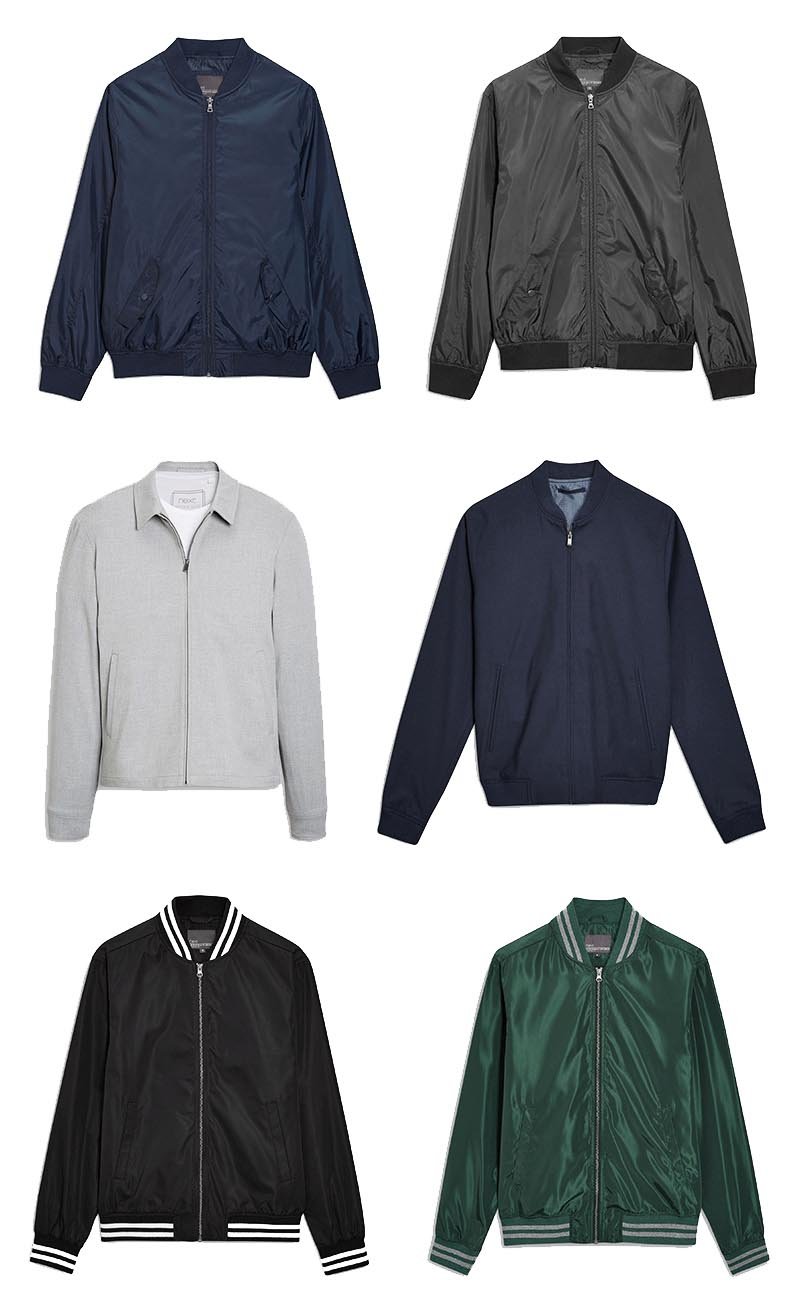 You might also like