Suits are slipped into with the intention of creating a certain impression; we want to draw attention to the fact we have made an effort. If we're showing ourselves off in the best light possible, then ways to heighten the impact of our efforts are not just welcome, but essential. Getting this spot on can seem like a daunting task, but like a Citroen Saxo at Halfords, by upgrading each of your suit's component parts piece by piece – you'll be looking far too sharp for a night in a your local Sainsbury's carpark in no time.
---
If you're still a little bewildered – when it comes to achieving the desired level of formidability, you need to compartmentalise. Let's say you've found the perfect suit, next you'd need to identify which shirt best complements the cut, colour and texture… you might even want to decide whether or not a waistcoat is necessary. Next on your hit list should be shoes so that bit by bit you're building a powerful ensemble. Where footwear is concerned, the foremost in our mind throws up a clear frontrunner. While we have more ways to nail smart shoes than would fit in most front rooms (see here), right now – the undisputed king of formal footwear differentiation is the monk strap.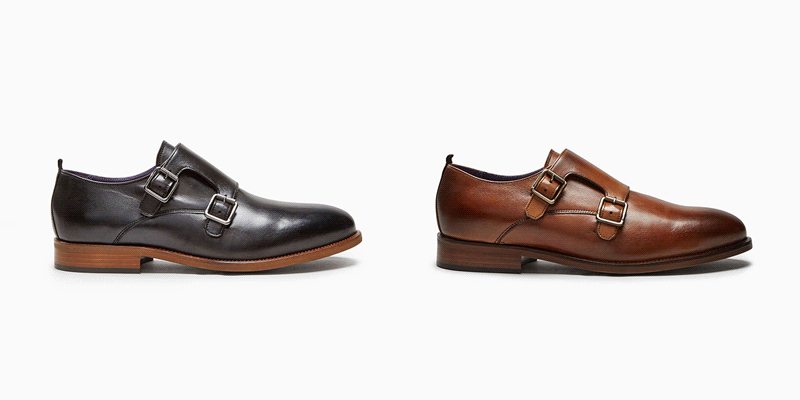 This pair of pairs from our Signature range are available in two classic colourways (both of which have walked into our summer wedding wardrobes), meaning you'll conveniently be able to match them with most of your suiting shades. Heel tabs, bespoke buckle colouring and vibrant interiors all contribute to the premium feel that have us considering leaving laces behind all together… if only briefly.
Will you adding monk strap shoes to your formal footwear arsenal this summer? Let us know @nextofficial on Twitter and head to @nextofficialman for all things menswear at Next!
You might also like