Give an approving nod if jeans are your favourite thing to wear… You're absolutely not alone. All the different cuts, shapes and styles means there's quite literally a pair for every mood and occasion. So we decided a celebration of this trusty wardrobe staple was in order, cue our new campaign – MyDenim. Ask a denim lover how many pairs of jeans they own and they probably won't be able to recall. But ask them what their go-to styles are for different occasions – and you'll have a tidy list of recommendations. We asked three jean-obsessed influencers for their top 3 pairs from our collection – and kicking things off is Kim, from Love Cloth with Part 1.
---
Finding a pair of jeans that are both comfortable AND office-appropriate is essential. When you're sitting at a desk for 8 hours, the last thing you need is an ill-fitting waistband making its presence felt all day. It's also important to consider the ways in which your jeans can be elevated. If you're lucky to work in a fairly creative role, chances are you're allowed to wear all sorts of denim, but if smartness is an issue; fashion influencer and self-confessed denim obsessor Kim says; "For work, jeans can be dressed up with a smart shoe." Something patent, like these ankle strap courts, add just the right amount of polish.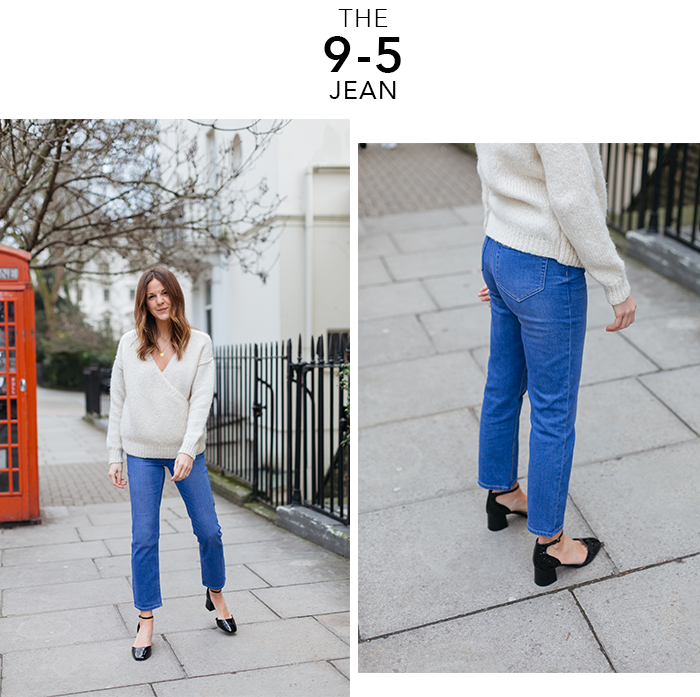 When it comes to smartening things up for the evening, Kim says; "For me, you can't go wrong with darker washed denim. Dressed up with heels and a blouse, it's pretty effortless." Everyone owns a pair of black skinny jeans so all that's needed to recreate Kim's dressy look is to invest in a print blouse and chic accessories. Pick an accent colour from your blouse and use it to base either your shoes or bag. See how the bag just pops alongside the orangey tones in Kim's blouse? That's what you're aiming for… LOVE!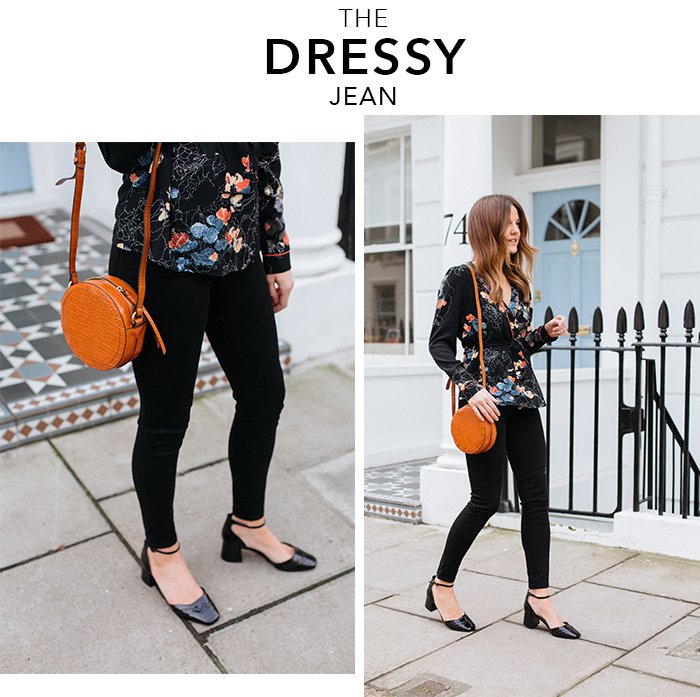 "Denim is always a good idea but even more so at the weekend." If jeans are an essential part of your weekend attire, why not take note from Kim and invest in a straight leg style? "Straight-legged jeans are the ultimate for comfort and perfect teamed with trainers and chunky knits. I love mixing relaxed jeans with something a little tailored like a blazer or playing on proportions with an oversized coat." Anyone else mentally locating their hardly-worn, grey hoody? Yup… we'll defo be trying this look too.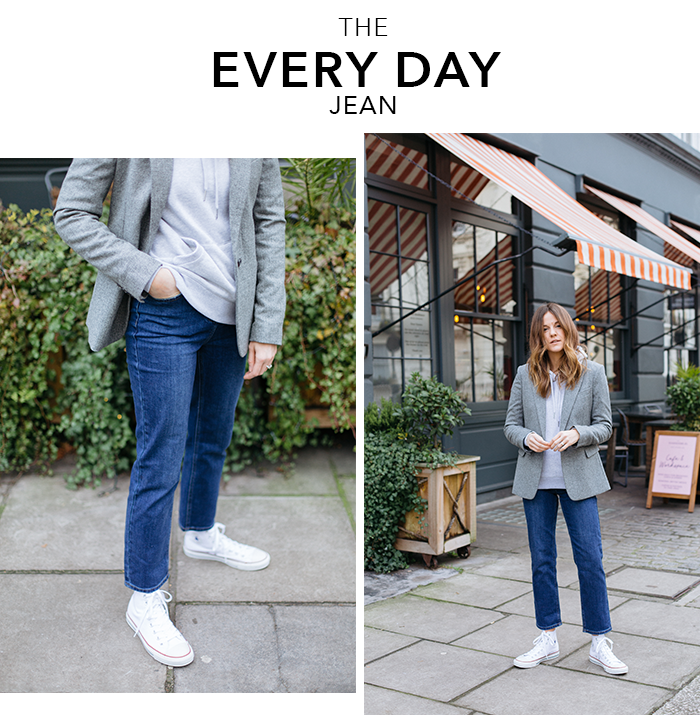 If you're just as jeans obsessed us us (and Kim), check out our extensive denim collection. Prefer to try jeans on in store? That's no probs. Just order before midnight and select the store option for FREE delivery.
You might also like