Fashion has come along way since Little House on the Prairie though the basic formula remains the same. Prairie-style is both feminine and practical in equal measures. We mightn't be required to trek for miles to work everyday, but in the late 1800s – western boots really were made for walking, and women would have to toughen up their dresses with sturdy footwear! Fast forward to now – and the pieces we're seeing all across the high street give a nod to this. Think ditsy florals and delicate ruffles contrasted against hard-wearing denim, leather and studs – plus some modern tweaks in response to current fashion demands! If your wardrobe could benefit from some free-spirited Prairie-style, read on for the low down on how to nail it and hover over the items below to shop straight from this post.
---
Step one to getting the Prairie-girl look is by making ruffles your BFF. Whether it's through high necks, exaggerated sleeves or tiered skirts – embrace ruffles in anyway you can. Ruffles on ruffles is totally acceptable too.
Step two, toughen things up with denim. For the Ingall girls, life on the prairie made it necessary to wear hardy fabrics that would be worn again and again before being passed down to younger siblings. The 2017 version of that is the denim jacket. It's made several reappearances over the past decade so don't get rid of yours, there are plenty more hey deys to come!
Step three is to invest in some key leather and suede pieces. These will provide a complimentary break between the flowing feminine fabrics and hard-wearing denim. Introduce it through belts, boots and bags.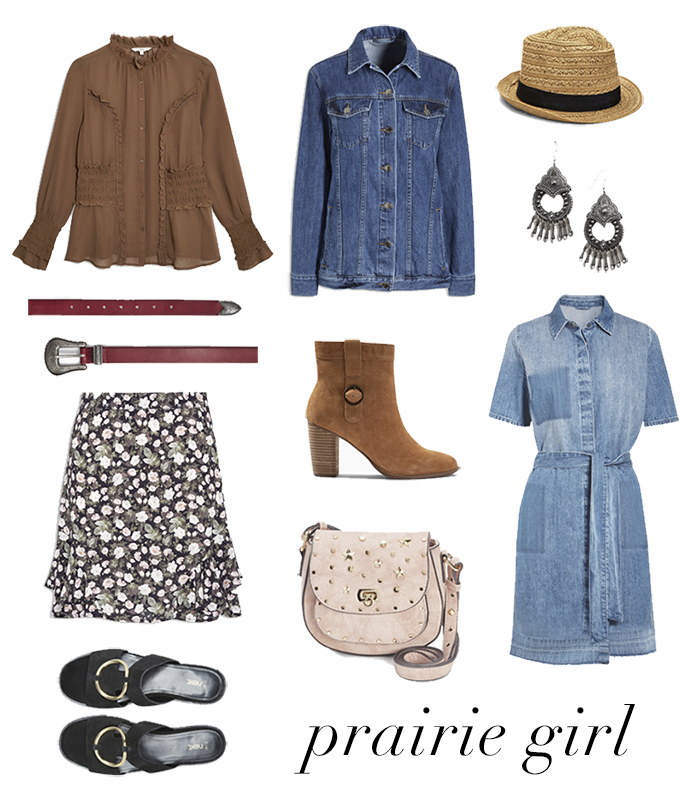 Are you going to embrace the prairie trend this summer? Shop our New Arrivals and let us know which pieces you're loving!
You might also like